Back to the future: How we chose a longtime project as our new Portland HQ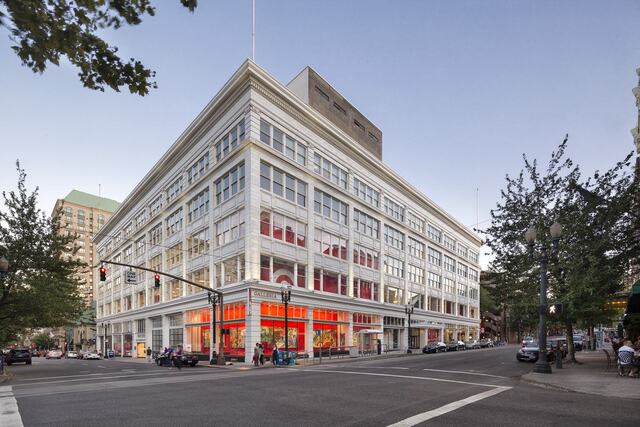 SERA's new home was originally built in 1910 for the Olds, Wortman & King department store.
How does a design firm choose a new building?
It's the same challenge that faces any company, with the added wrinkle that, whereas another business might hire a project manager or designer to help them weed through the possibilities, understand their own needs clearly, and identify their best option, we're our own consultant for that kind of expertise. And, since workplace design is something we do, the stakes are higher!
When the time came for SERA to look for a new office, we deputized an in-house committee of principals, designers, and sustainability leaders. The committee identified more than 30 factors that were important to consider for our future home. Those included benefits to our staff, like access to nature, bike access, an urban environment with plenty of food and transit options, and the simple question of how good it felt to be in the space. It also included more business-oriented considerations like a good financial deal and room for growth. Our committee formatted the factors in a complex spreadsheet that weighted each one appropriately and generated a handy score to make comparing different sites quick and clean.
Early on in the process, the committee identified the Galleria as their top choice. Not only did the Galleria check more boxes than any other option, it's also a building where SERA has a rich history. SERA worked on the building's original conversion from one department store to a retail center back in 1976, did a couple tenant improvements and studies about different uses in the following decades, and is now leading a major refresh of the public spaces to get the building ready for office tenants—including us! Last year, SERA committed to moving into the Galleria's top floor in 2022. Our 42,000-square-foot deal turned out to be the City's largest commercial lease of 2020.
That timing of our lease agreement turned out to be extremely meaningful. Portland has, for years, been rightly proud of its diverse and thriving central core. But the pandemic emptied office buildings, and then demonstrations and protests tarnished the downtown business district's reputation, leading to a withdrawal from some developers and questions about what's next for the area.
At SERA, we are committed urbanists. That means we're dedicated to the idea that diversity, human interaction, the combination of building density and green spaces make for the best life. It's healthy and important for different kinds of people—across the full spectrum of identities, backgrounds and worldviews—to get thrust together and to share an experience.
This can all get messy or even alarming sometimes. But, despite the chaos, we believe that what makes a good downtown is a combination of rich experiences plus ample open space for people to gather, protest, and exercise democratic rights. No matter where we work, we try to bring that sensibility and those benefits. So when choosing our new home, we refused to consider moving out to the 'burbs like some of our peers. We love being central and having transit, food trucks, and walkable streets to share with a beautiful cross-section of humanity. We love Downtown Portland.
And that—all of that!—is what went into our decision to move to the Galleria. We can't wait!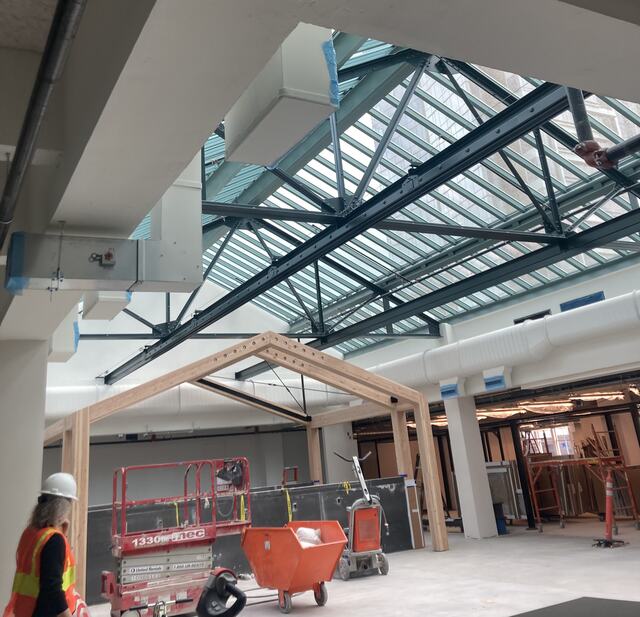 The skylight is original to the building, and is now the heart of the office.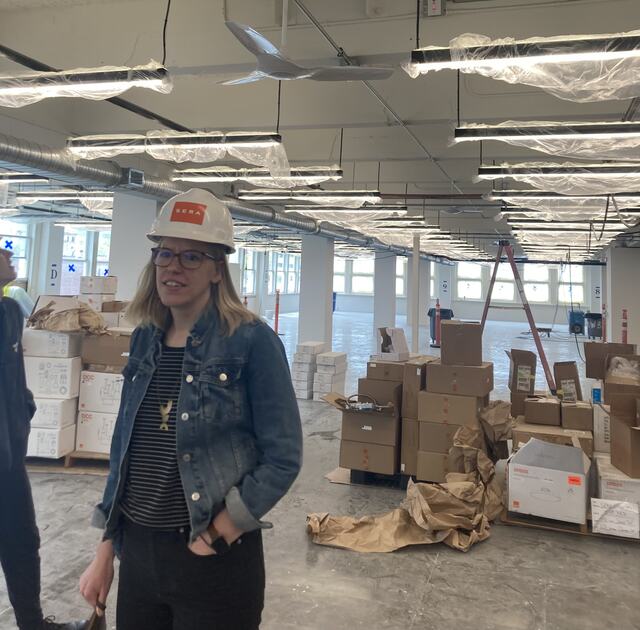 SERA staff got a couple chances to explore the new workplace in process.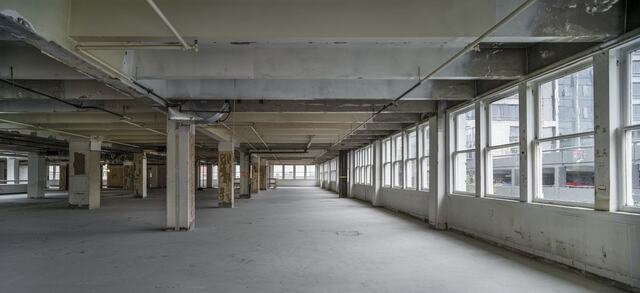 The promise of great things to come!