Re-energizing the site with interior and exterior improvements, SERA worked with the client to create a more accessible, inviting destination.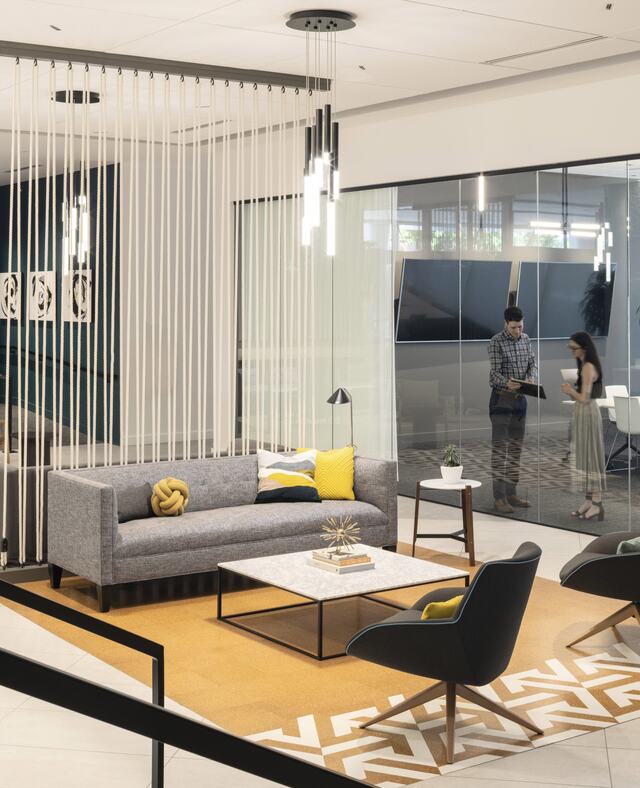 Details
Name
220 NW 2nd
Client
Specht Properties, Inc
Scale
242,143 SF
Status
Completed 2020
Location
Portland, OR
Sustainability
Energy Use Intensity (EUI) / 62.4 kBtu/sf/yr EUI Reduction (from baseline) 40.0 %
Services
Sector
Specialties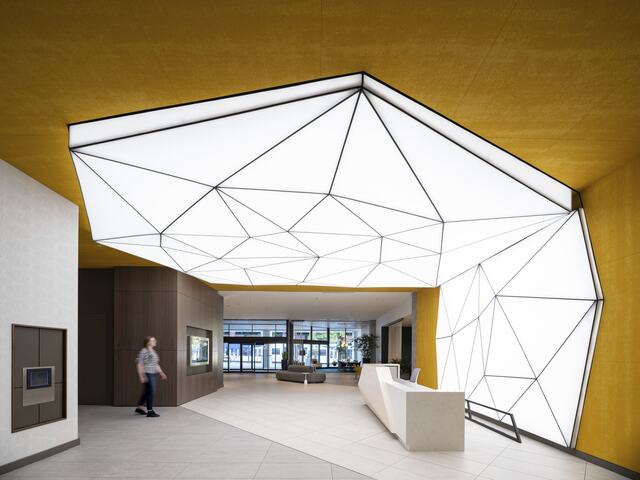 Welcome to the lobby
A new lobby experience works in tandem with the crystal-like character of the exterior. Behind the reception desk, a bold custom faceted light fixture wraps from the ceiling and draws visitors into the space from the two main entry points.
We replaced the 80s-era wood paneling with a darker treatment and modern textured wallcoverings to bring a more sophisticated and modernized look throughout the interior.
These interior finishes, along with modern touch screens, LED brand signage and commissioned artwork, are carried up through each elevator lobby to unify the material palette and design features throughout the building.
Repositioning a building that serves as the Northeast entrance to Portland's core urban center.
Working with the owner investment team, office, and retail brokers, we explored dozens of detailed design interventions aimed at increasing rental values and meeting client goals.
Bringing new life and vitality to Portland's historic Old Town gateway
The client's goal was to re-energize the building and its site, and to identify improvements to both the interior and exterior, making it feel more accessible and inviting as a destination, while also increasing its desirability as a business location in order to support a stronger rent profile.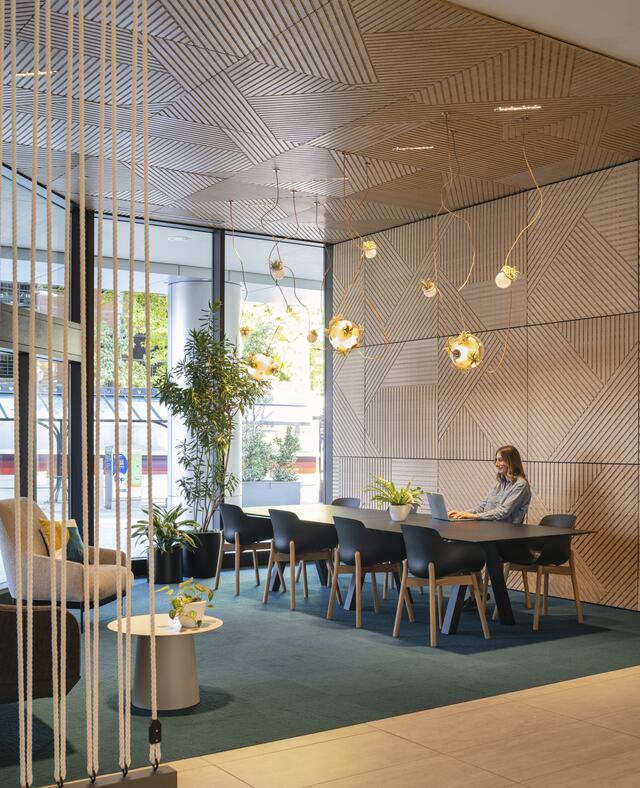 More places to work
Working lounges create ample opportunities for tenants to work and enjoy the active street-level views. A new sunken living room creates a common amenity for building occupants, creating a connection between internal retail and common conference amenities.
Negotiating complex requirements
Working in tandem with both the Historic Review Board and the Design Review Commission, SERA facilitated compromise between competing reviewer requirements and built overall consensus, keeping the client's vision and overall design drivers at the forefront of the discussion.