Elevated guest experience while maintaining approachability and connection to the local community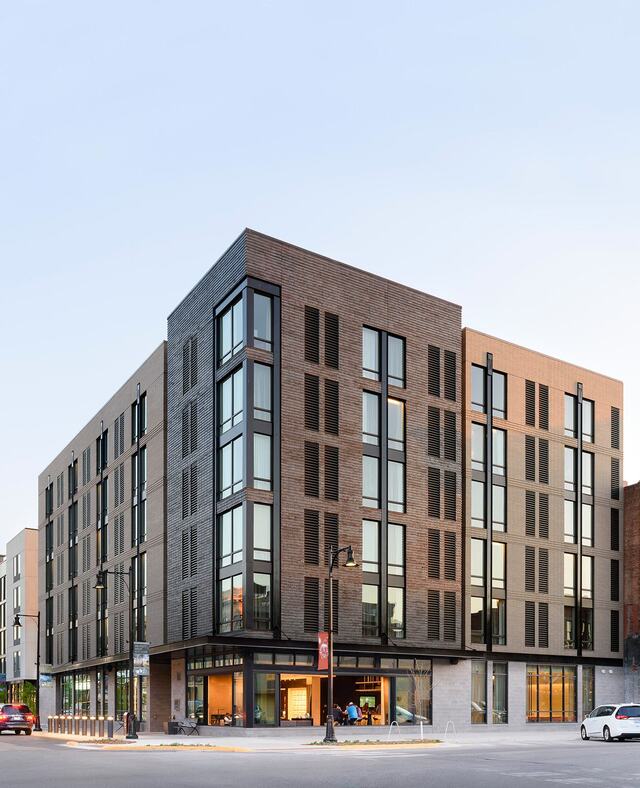 Details
Name
AC Missoula
Client
Homebase
Scale
150 guestrooms
Status
Completed 2020
Location
Missoula, Montana
Services
Sector
International style, reflected locally
The six-story, 105-guestroom hotel exudes the geology of the region inside and out, successfully marrying the European hotel brand to the casualness of its surroundings.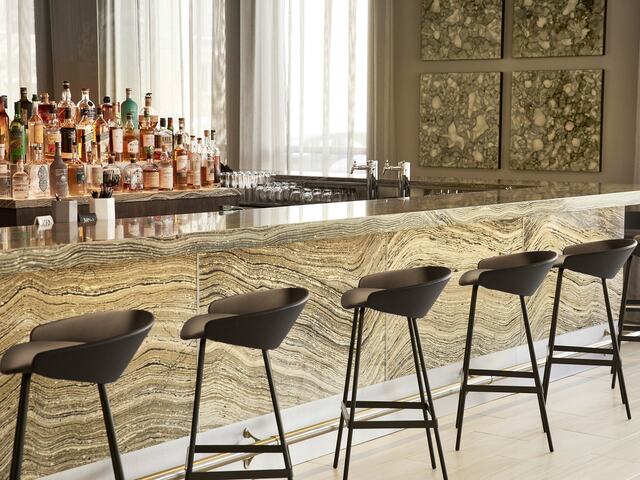 Sophisticated interiors, inspired by the natural landscape
Interior spaces are inspired by the patterns of human and animal traffic across the natural landscape, and are executed through materials referencing the local mining and timber industries of Montana.
An elevated space with textured details
A sophisticated, neutral finish palette becomes the backdrop for textural explorations: vertical wood tambour with integrated lighting create the illusion of paths that traverse from the wall to the ceiling.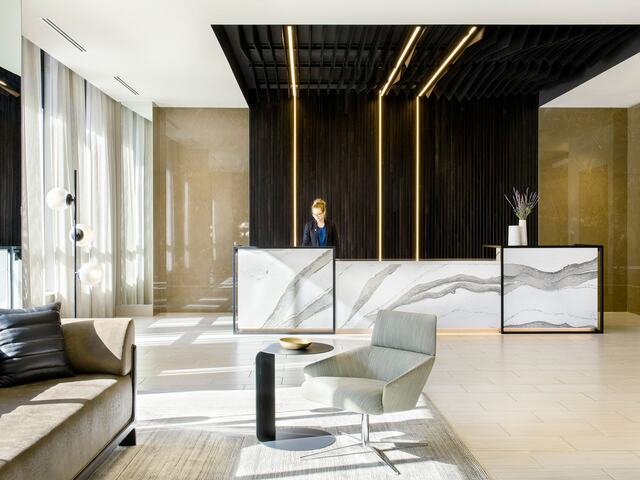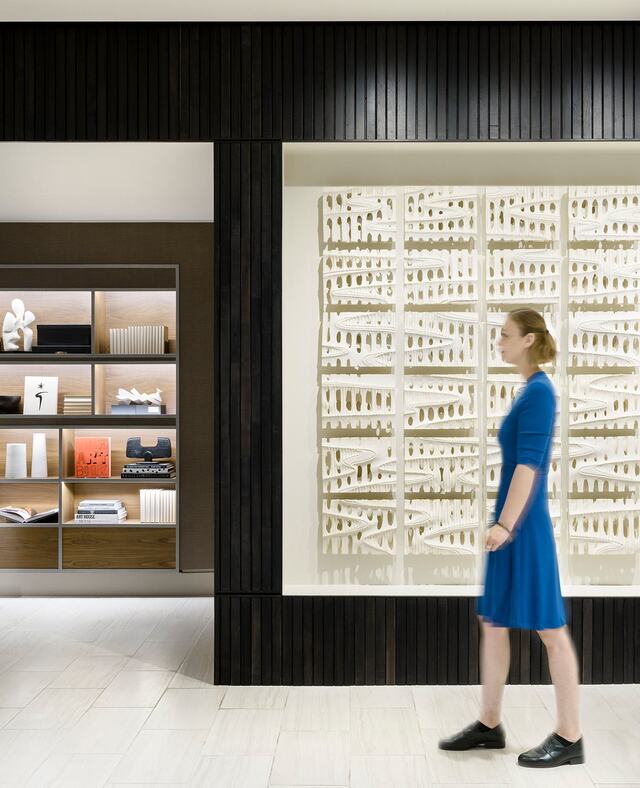 Art, treated as an essential design experience
Art is always approached as integral to the design. Art pieces that emphasize the nature-based concept of the hotel, while also highlighting local craft and materials are fully integrated into the design.
Sophisticated design in a walkable downtown context
Located among the walkable streets and riverfront paths of downtown Missoula, Montana, the AC Hotel by Marriott offers an elevated guest experience while maintaining an approachability to the local community.