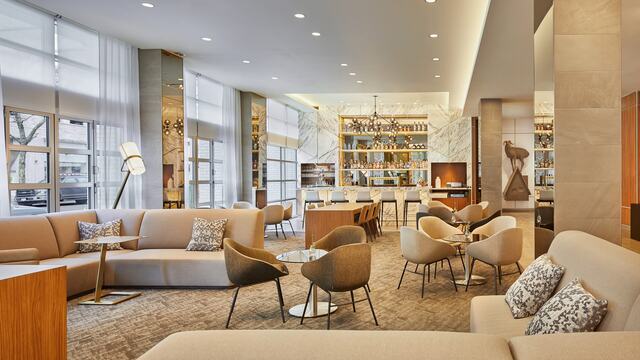 AC Hotel Portland Downtown
The AC Hotel Portland Downtown offers a "feel the city" dynamic with sophisticated, contemporary, clean lined spaces, and a dynamic art program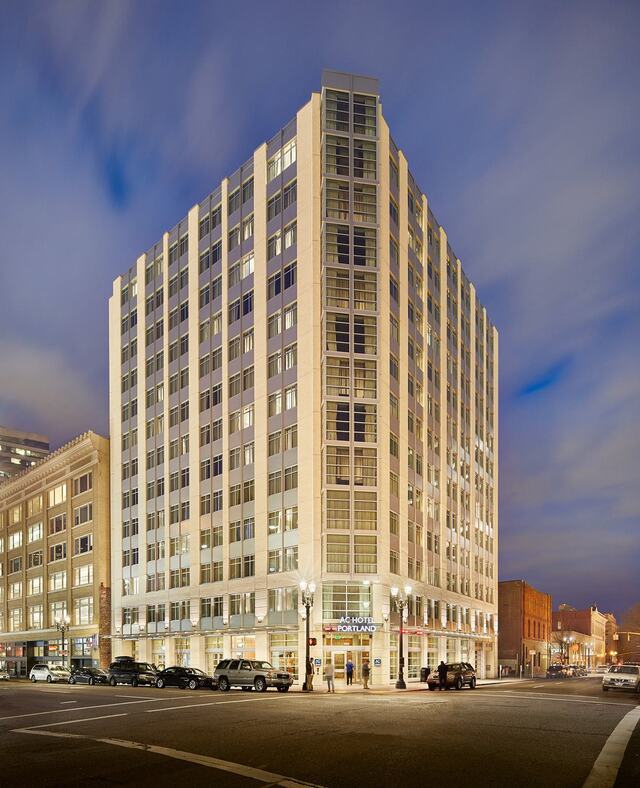 Details
Name
AC Hotel Portland Downtown
Client
Mortenson Construction and Development & McWhinney
Scale
204 guestrooms
Status
Completed 2017
Location
Portland, OR
Sustainability
LEED Silver
Services
Sector
Specialties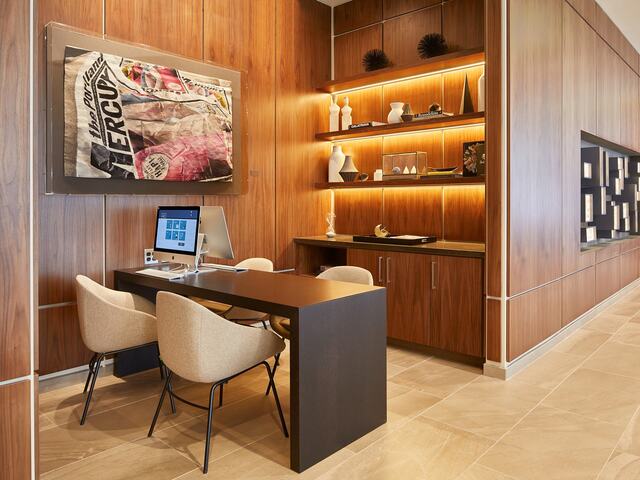 A brand with art, energy, and experience at its heart
The AC Hotel Portland Downtown, blends the aesthetics of the brand's beginnings in Spain and Portland's art, energy, food and culture.
Your morning coffee becomes an artistic experience
Food and beverage were a priority, with the client requesting the addition of a local coffee shop vendor to be integrated into the lobby. The design team collaborated closely with the client and a local artist to create a functional and beautiful, full-height cast aluminum log end sculpture that allows the coffee shop to seamlessly transition from day to night.
A gallery-style guest experience
The custom public space was a nod to the brand's aesthetic through the tailored, timeless details of men's suiting and Portland's craft culture—as showcased through local art in various forms. The neutral palette and integrated art niches, designed with specific art pieces in mind, create a gallery-style experience for locals and guests alike.
A place to gather and a visual anchor
The lobby bar is a main focal point of the design. It's warm and timeless material pallet along with strong symmetry create a refined visual anchor in the compact hotel lobby.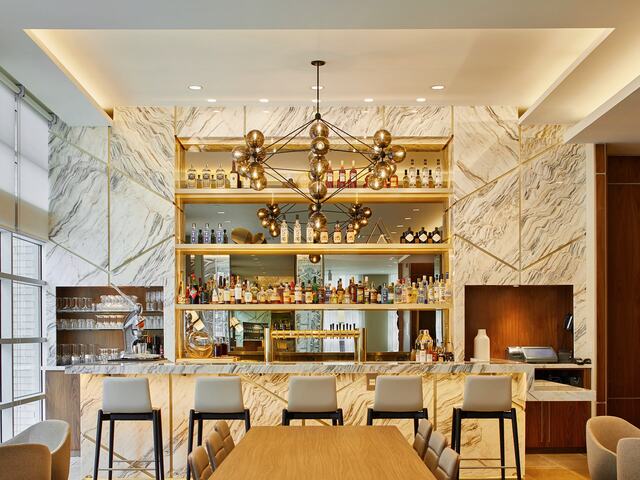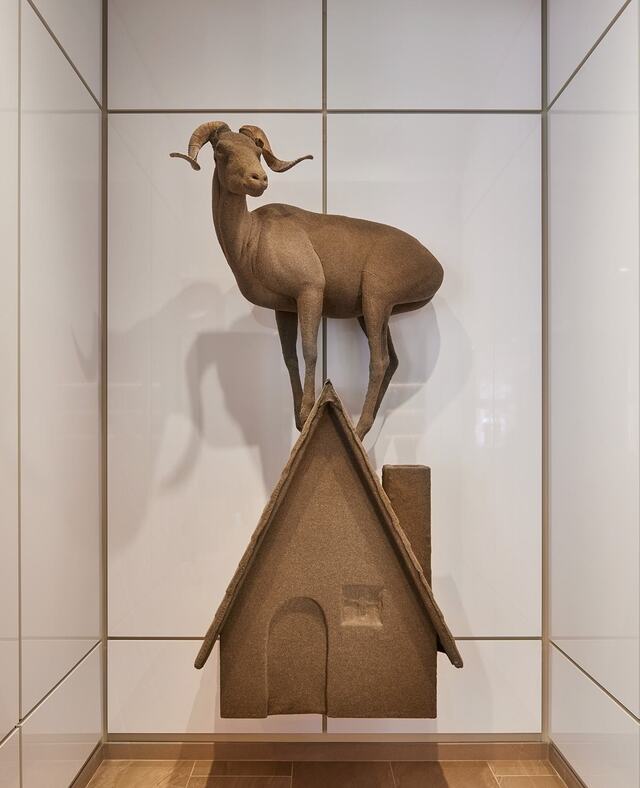 Striking visuals, provided by inspired artisans
A bold art program, driven by local artists, creates moments of wonder and discovery throughout the hotel's public spaces.
An aesthetic driven by art and fashion
The AC Hotel by Marriott, with its beginnings in Spain, is a design-led hotel that caters to travelers who seek a European, urban experience and a hotel that emphasizes local culture.
Awards
2018 DJC Top Projects Award in Hospitality Category