Attracting active users, providing a framework for development, and creating an engaging sense of place, SERA's demonstrated approach to active mobility networks improves human health and well-being with intentional connections to nature, thoughtful community building, and a joyful encouragement to move.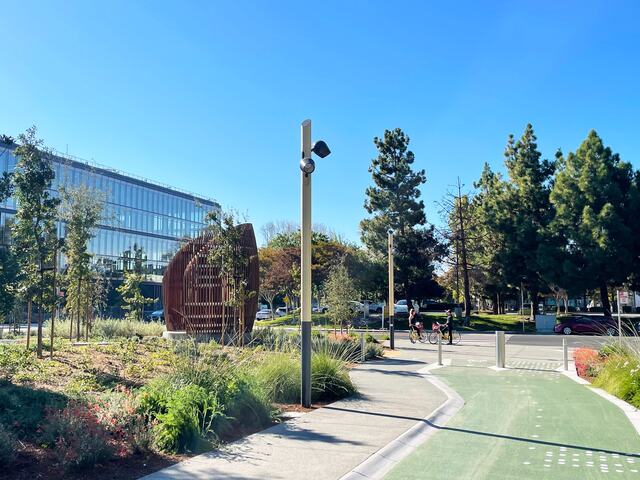 Creating connections between live, work, and play
Moffett Park Green Link
Sunnyvale, CA
This project retrofits a car dominated suburban office park into a seven-mile active mobility network designed to connect and activate campuses and neighborhoods, enable district systems delivery, expand and enhance ecology, and improve human health and well-being.
Optimizing infrastructure
As districts undergo changes in use and behavior, creating connectivity for active mobility users can often utilize underused right-of-way space.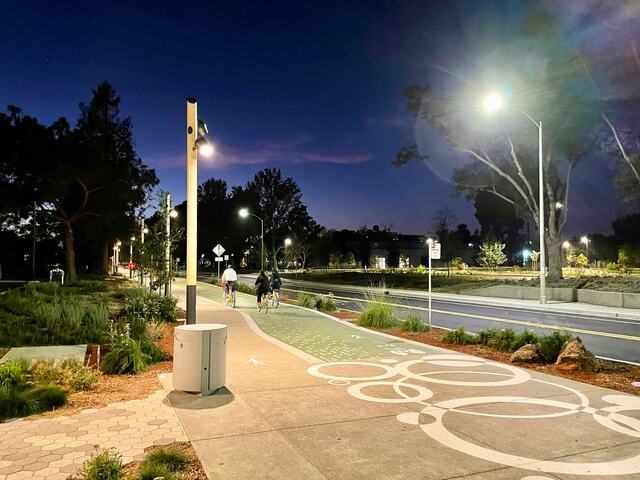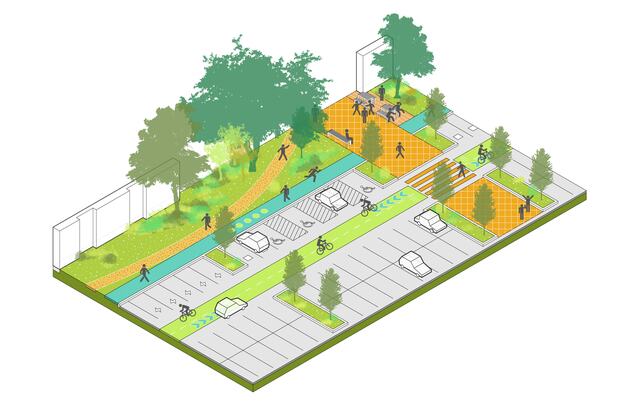 A journey with a variety of experiences.
Active mobility networks succeed when they're woven into the existing fabric of cities. In doing so, they must navigate a variety of conditions in order to connect destinations. These networks provide users with opportunities to engage with the environment and each other in a rich variety of ways. Traveling from home to work, work to fun, and fun to home, active areas create destinations and encourage connections throughout the network. Plant-filled areas enhance ecology and encourage users to find moments of respite. Commercial and civic areas encourage socialization and engagement with the community.
An avenue for placemaking
As these networks create connections between destinations, they also lend themselves to creating new ones.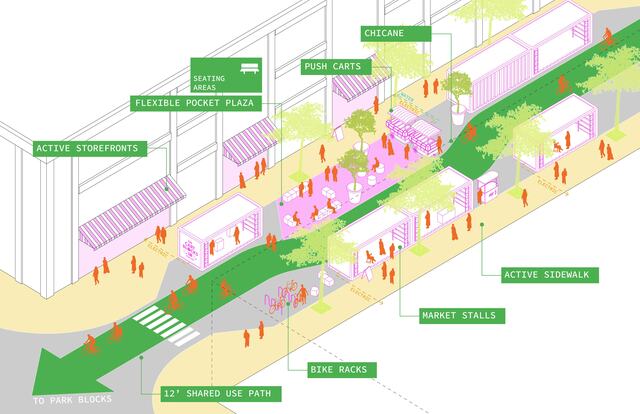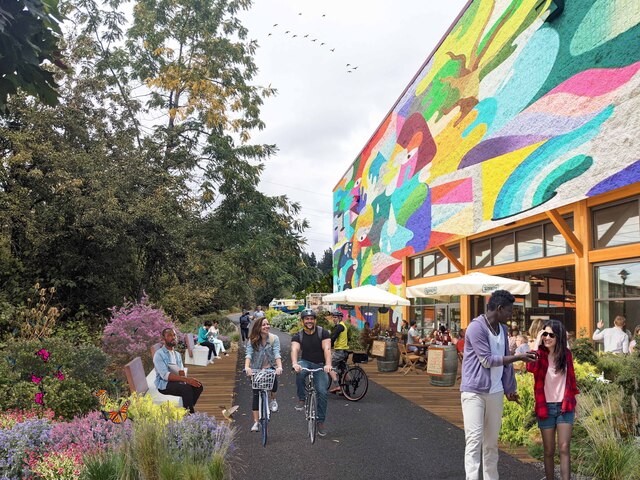 Getting from point A to point B is more fun than it sounds
Gresham Wy'East Trail
Gresham, OR
A historic trail becomes the new backbone for neighborhood connectivity, placemaking, and economic development in this Oregon community.
Restoring suburban downtowns back to their active mobility roots
Beaverton Downtown Framework Plan
Beaverton, OR
This framework plan provides an organizing structure for downtown Beaverton that prioritizes pedestrians and cyclists, provides an easily identifiable sense of arrival, and improves internal connectivity to promote a "park once and walk" model. The central 'Loop', a branded experience, distinguishes the core of downtown with prominent bike and pedestrian enhancements, intersection and crossing improvements, and a distinct palette of fixtures and materials.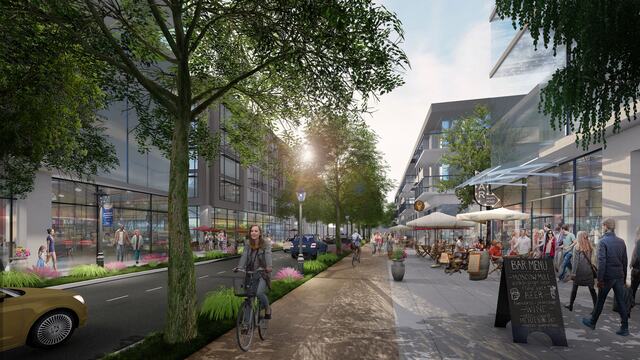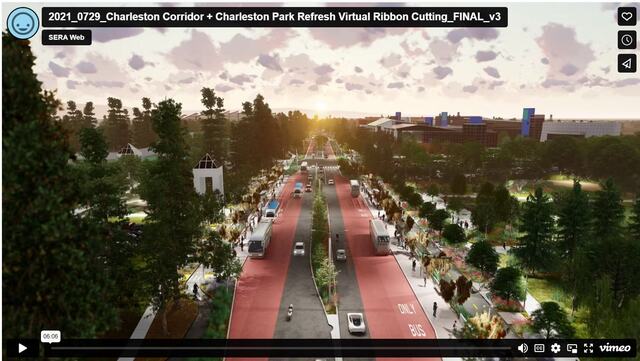 Charleston Transit Corridor, Mountain View, CA
Connecting the last mile
A road for automobiles is transformed into a multi-modal corridor that connects regional transportation to local bicycle and pedestrian networks. New dedicated bus lanes, cycle tracks, a transit plaza and a public park refresh bring together every mode and scale of travel for the local community.
Activating campus life
North Bayshore Green Loop
Mountain View, CA
The North Bayshore Green Loop transforms surface parking lots into a new campus spine that organizes open space and campus activation, enhances ecology, and extends to a larger district network.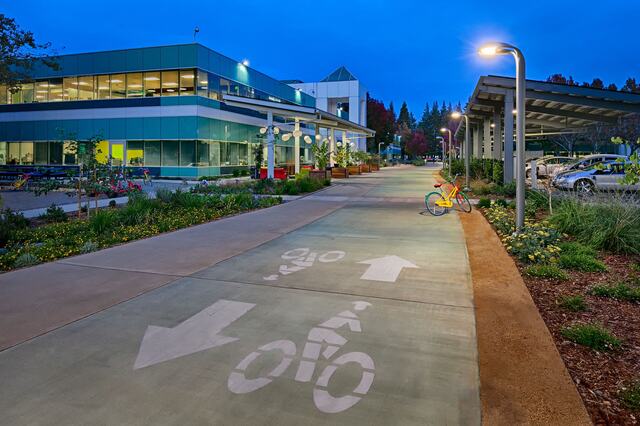 "An active mobility network supports health and well-being, while shaping, activating, and connecting neighborhoods. They make us happier, healthier, and more connected. "
Erica Strohmeier
Urban Designer