In this 33,000-square-foot tenant improvement, home to a team of user experience designers, researchers, and engineers, SERA implemented agile work strategies to allocate less space to individuals and more to collective design teams–resulting in a positive, exciting cultural shift for occupants.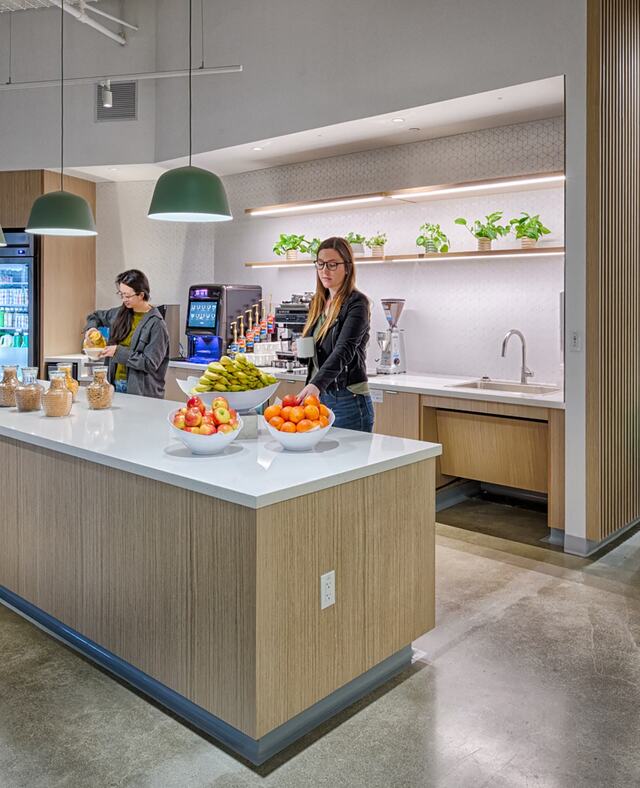 Details
Name
UX Design Workplace
Client
Confidential
Scale
33,000 SF
Status
Completed 2020
Location
Mountain View, CA
Sustainability
LEED-NC Gold
Services
Sector
Specialties
Implementing beautiful, intentional, agile work strategies
Starting with extensive observational studies, interviews, occupant surveys and room data analyses, SERA led users through a series of hands-on design exploration activities to develop key project outcomes. Without limitations on physical space or technology, participants created a "blue-sky" vision for how their future workspace should feel. Progressive sessions highlighted conflicting ideas and introduced constraints, testing perceived priorities and using discussion and debate to build consensus on a final program and design aesthetic.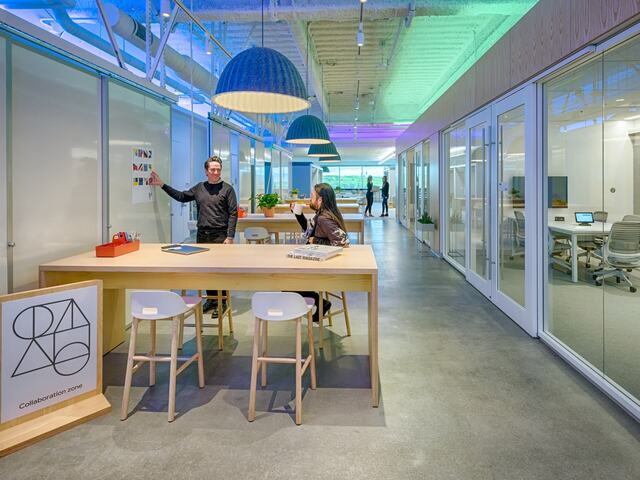 Dedicated and flexible spaces for collaboration
A promenade of team rooms is the hub of the open office, displaying active project ideas and in-process work.
Agile work environment for a variety of needs
Carefully balancing the needs of multiple unique working styles, assigned space for quiet focus is complemented by ample unassigned workspaces and a broad array of accessible collaboration spaces.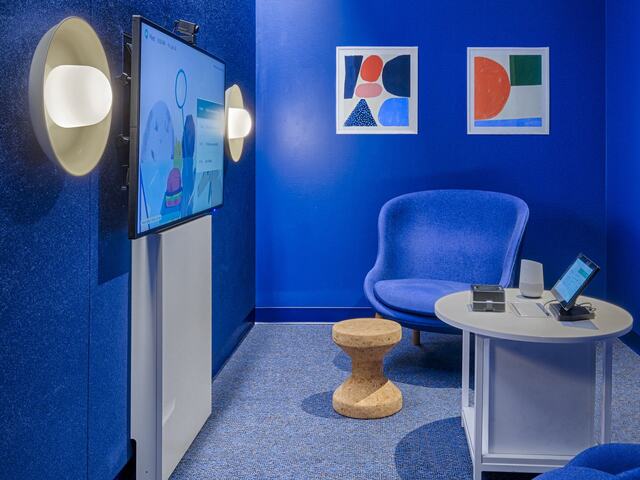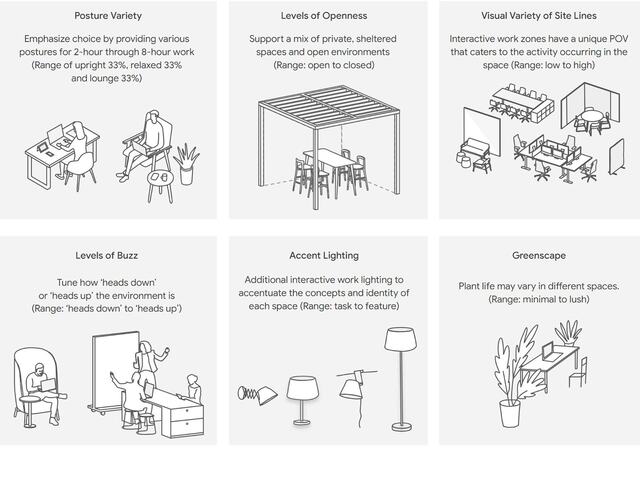 Flexible and diverse working modes
Distinct working modes are supported by the flexibility provided in the intentional way the plan and furniture is laid out.
Clean and clear, ideal for focus
The minimal palette of the renovated work space is neutral and uncluttered, putting emphasis on both the digital and analog work happening in the space.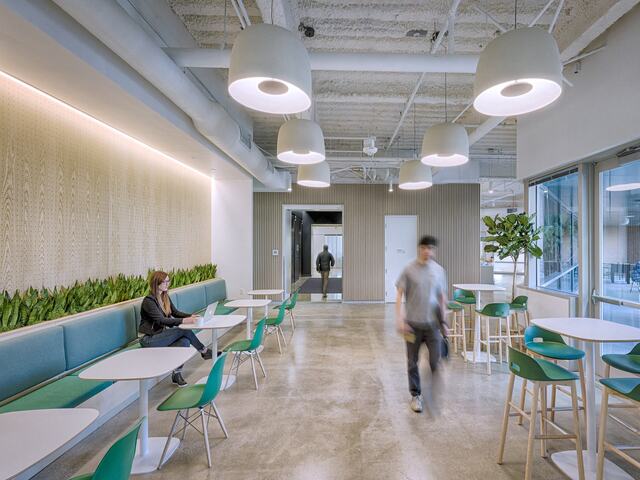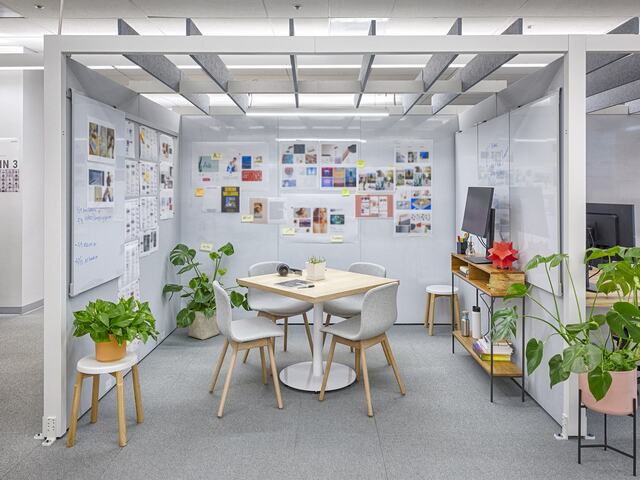 Pin-up space to highlight work
Project rooms were clustered around the project promenade as opportunities for teams to pin up work for more extended periods of time than in a conference room. They became the energetic hubs of longer term project work, allowing people from other disparate teams a look into various efforts, process work and outcomes.