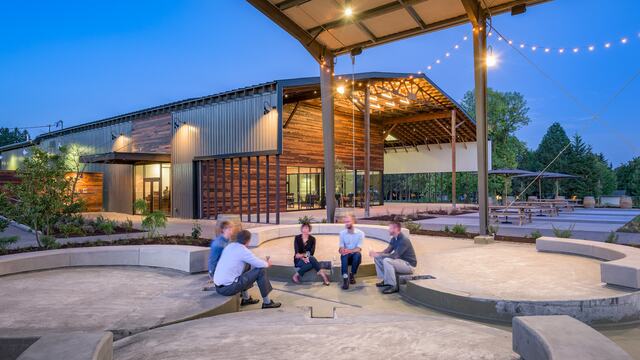 Argyle Winery Tasting Room
An artfully converted warehouse and transformed landscape invites visitors to taste, learn, gather and relax.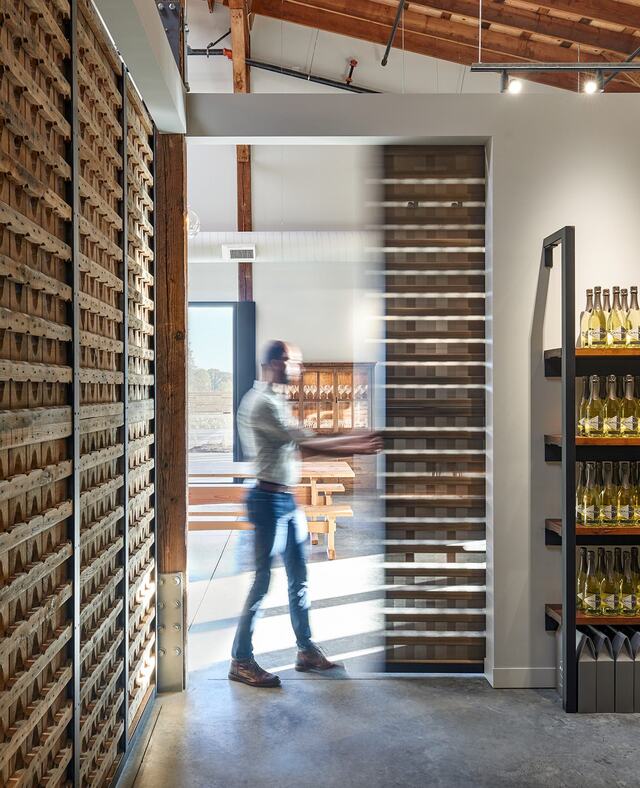 Details
Name
Argyle Winery Tasting Room
Client
Distinguished Vineyards and Wine Partners
Scale
2.5-acre site
Status
Completed 2015
Location
Dundee, Oregon
Sustainability
Repurposed materials from existing structures
Services
Sector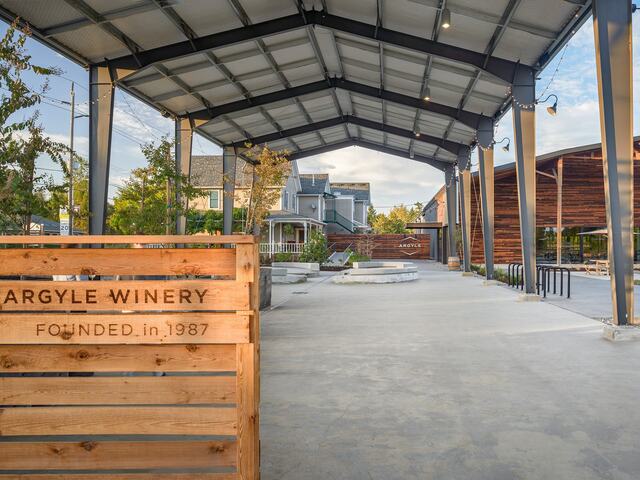 From warehouse to wonderland
A new entry pavilion repurposed from an existing warehouse leads guests to the heart of the site – the new tasting house. Former crush pads below the high arches of the covered approach offer a place for guests to gather, surrounded by a native landscape providing seasonal visual and aromatic variety.
Repurposed materials provide a deeper connection
The tasting house – an artfully converted warehouse – invites visitors to taste, learn, gather and relax. Native Douglas fir discovered during deconstruction was used to make all of the new shelving, tables, paneling and the long bar of the tasting house.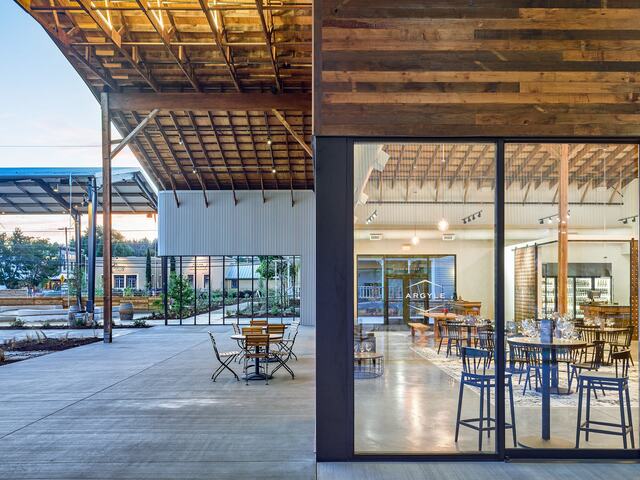 Efficient reuse inspires effective design
During construction, 100 percent of the concrete and steel were recycled, while siding, roofing, and fixtures were repurposed as primary design features in the new space.
Connecting with the past to rediscover place
The Argyle Winery renovation brings guests a world-class tasting experience, despite the site's location adjacent to a busy highway and removed from the actual vineyards. The tasting house better enables staff to tell the Argyle story, and the winery has seen a 225% increase in customers.