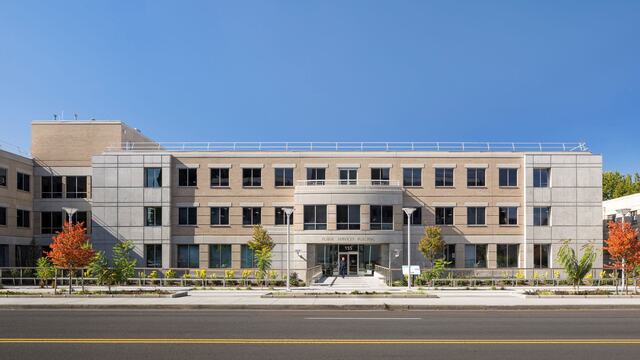 Charles D. Cameron Public Services Building Renovation
A project that started out as a simple seismic retrofit ended up being that and so much more. The Washington County employees and citizens who use the building now have a space that provides state-of-the-art resilience as well as a beautiful place to work.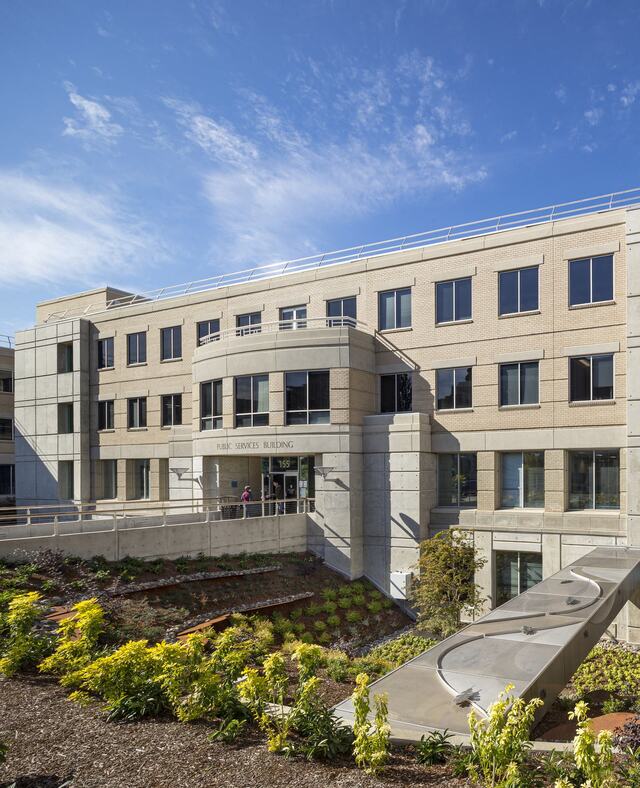 Details
Name
Charles D. Cameron Public Services Building Renovation
Client
Washington County
Status
Completed 2019
Location
Hillsboro, OR
Services
Sector
Building seismic understanding
SERA worked with Washington County to provide seismic upgrades and building improvements to the Charles D. Cameron Public Services Building.
A hub for county agencies with a high volume of citizens entering the building on a daily basis, the building needed upgrades and seismic strengthening. SERA worked with the county and structural engineer KPFF to establish a common language for the seismic options, ultimately choosing a performance upgrade that will meet "immediate occupancy" during a 500-year earthquake and "life safety" during a 2,500-year earthquake.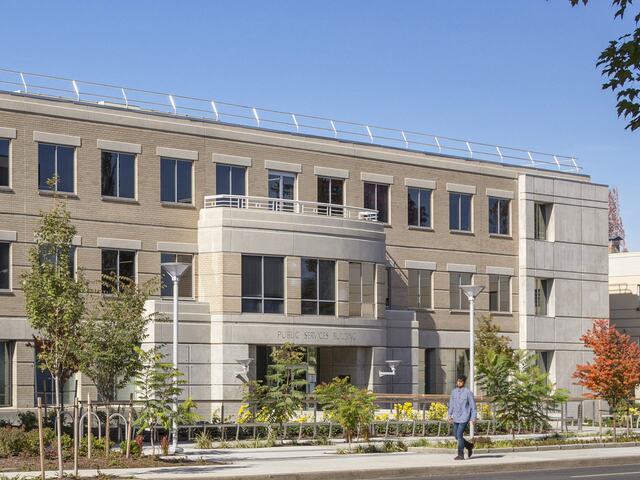 Visible improvements to the existing building
The seismic upgrade uses shear walls on the exterior corners to "bookend" the existing brick and precast concrete to preserve the look of the building, clearly showing citizens the improvements made using public funds.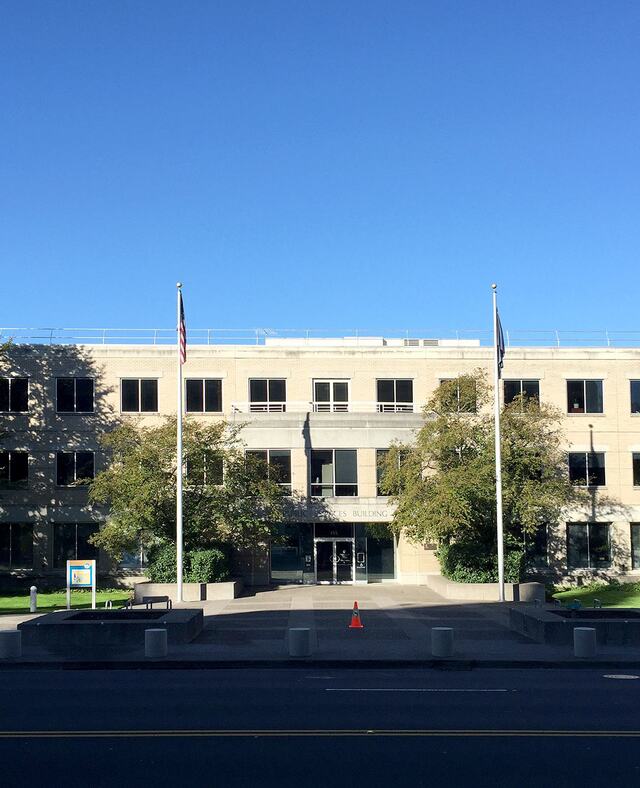 Before: Outdated and seismically vulnerable.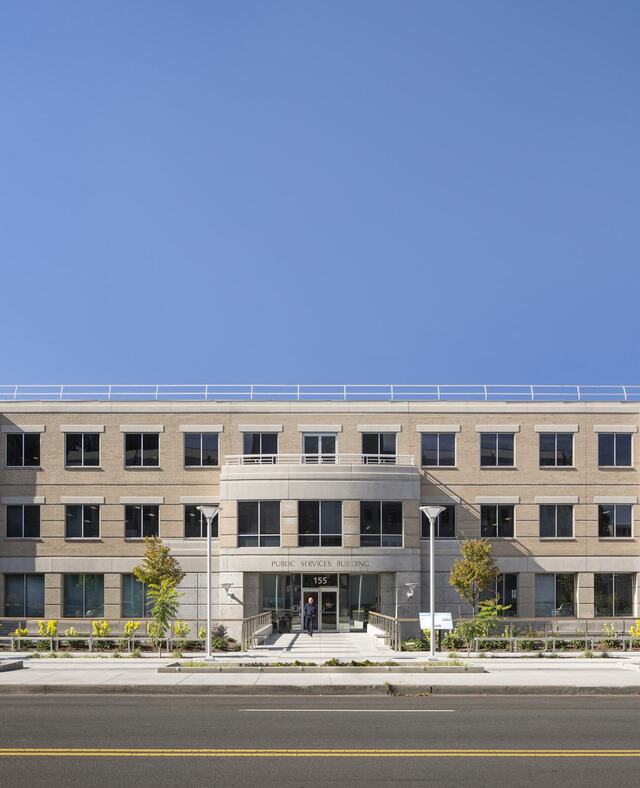 After: Refreshed, renewed, and resilient.
Seismic renovation without disruption
The exterior seismic approach allowed SERA to address the seismic needs and provide additional benefits, while minimizing interruption for people working inside.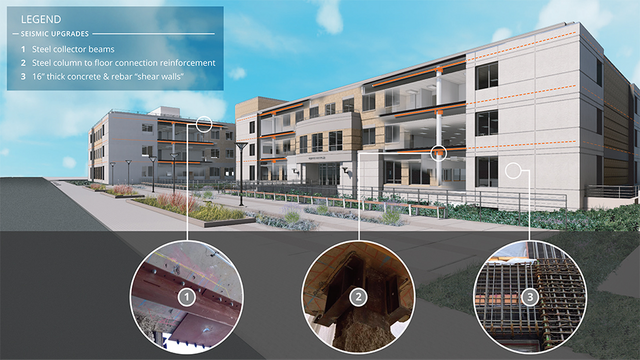 "It looks like it was part of the building originally, and that was a concern of the commissioners. By placing shear walls on the outside of the building, we had to pull away the soil to waterproof the building and install the new foundations, so it was a two-for-one, and we put windows in the newly exposed basement walls, so multiple wins. "
Resolving water concerns
The County also requested that the project mitigate water intrusion issues at the basement level.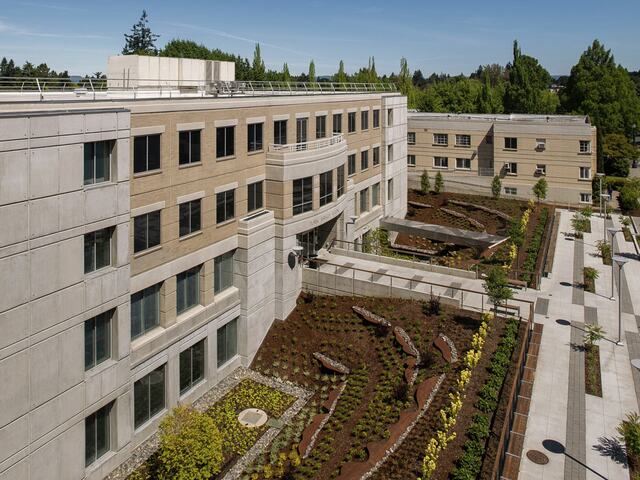 A daylit basement view
The water mitigation work allowed for the design of terraces and a plaza, turning the former basement into a new ground floor with windows to bring daylight and views into the offices, transforming the daily experience of the workers in this space.
Stormwater solutions on display
This solution also allows for a new exterior program space that showcases ground and stormwater management to those coming to the building for construction permits.