As the towns impacted by the Dixie Fire in Plumas County, CA rebuild, SERA's resilience planners have supported their efforts.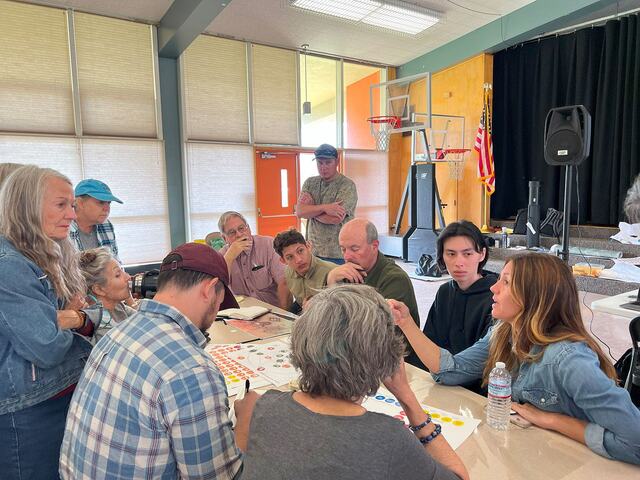 Listening, sharing, and envisioning a resilient future
The Dixie Fire Recovery Project team conducted many listening sessions and engaged in community conversations around key topics related to recovery, rebuilding, and long-term resilience efforts.
Supporting access to services
In addition to community listening sessions, the team helped the community's long-term recovery efforts by supporting collaboration with Plumas County, FEMA, and the California Governor's Office of Emergency Services.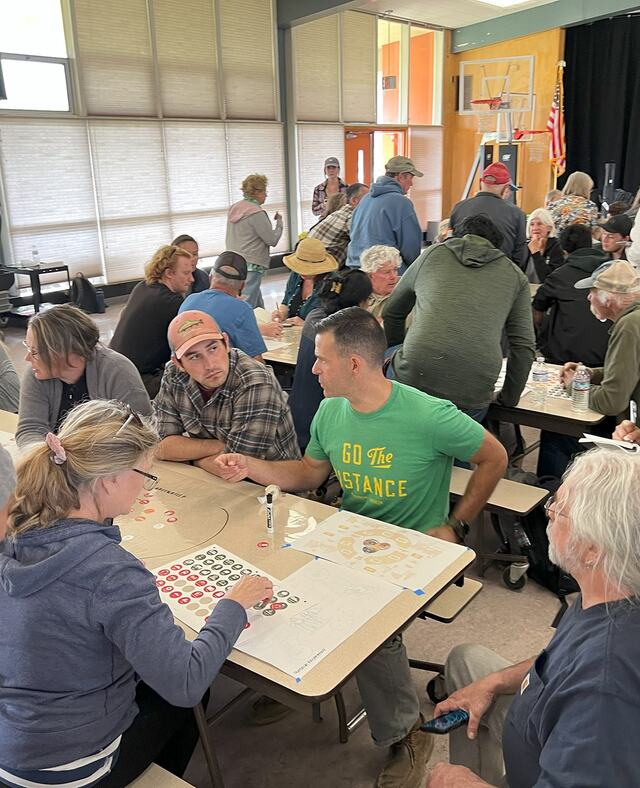 Throughout the process, the team gathered feedback from community groups and identified a few key themes that have provided a north star for the rebuilding efforts.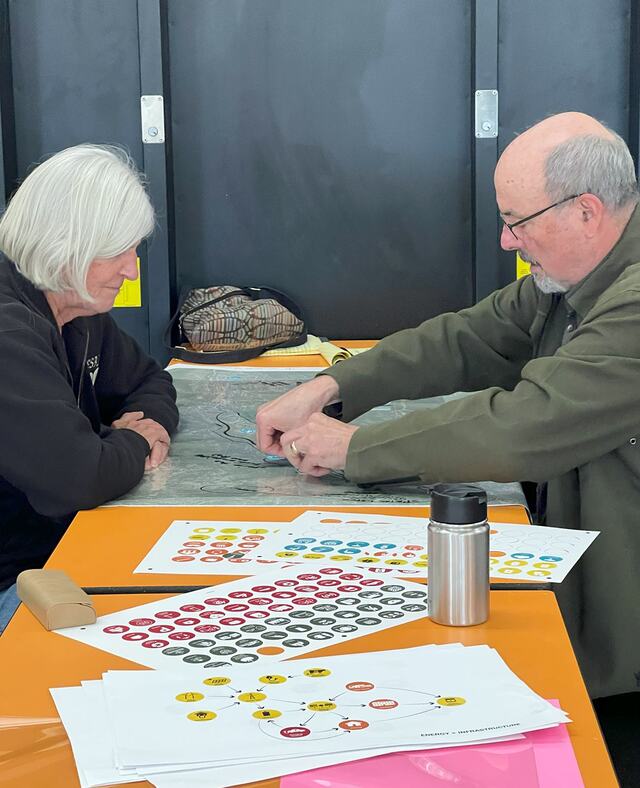 Health
We seek to restore and regenerate the health of our bodies, community, economy, and the planet.
Representation and Leadership
We understand and lean into complexity, valuing our diversity, and bringing forward generational knowledge in order to grow.
Rethinking Infrastructure
We look to create new systems that regenerate our communities in ways that positively add to and enhance existing systems.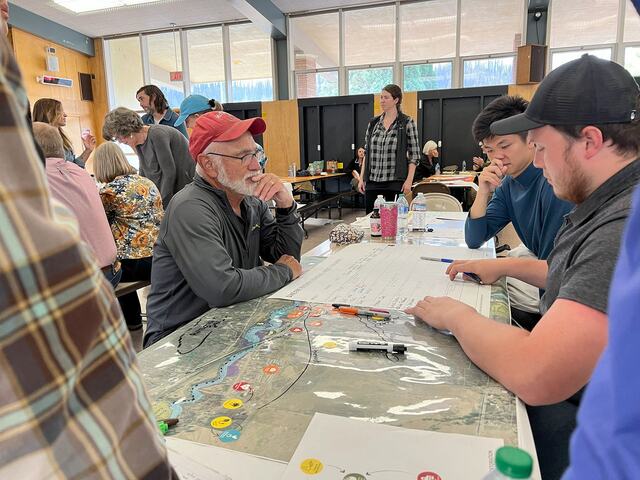 Resource Mapping Workshop
In collaboration with students from CCA, the Dixie Fire Recovery project team facilitated a community work session that explored different systems across Indian Valley.
The community identified and categorized the most impactful industries that will contribute to rebuilding the area, generating resource flow diagrams and a list of potential projects.
Creating deep community connections
The most resilient aspect of a community is the community itself. Our approach to resilience focuses on physical, mental, emotional, social, and economic needs. We work with each community to identify strategies that increase community resilience, creating places that will thrive into the future.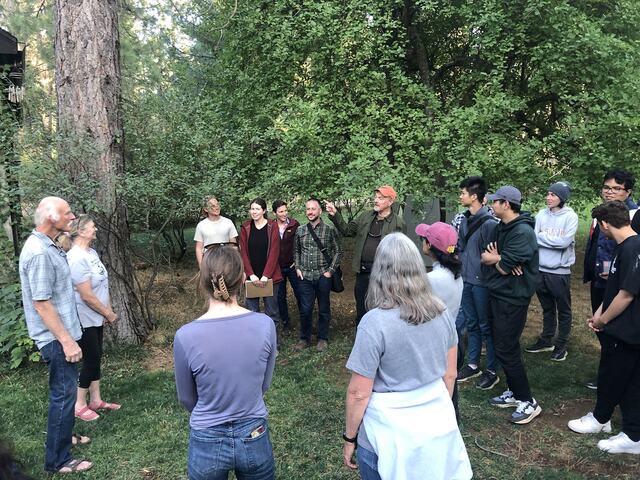 One step toward creating "the most resilient small town in America"
The early visioning that the team has done so far has created a critical foundation, but it is just the starting point for the work that lies ahead.