Unlocking the potential of downtowns by breathing life into the dynamic city fabric.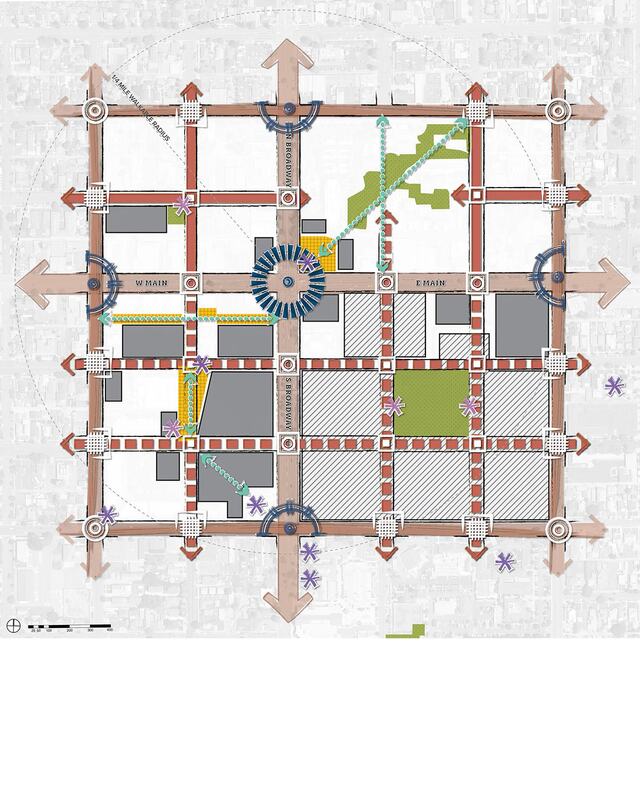 Transforming downtown Santa Maria into a walkable destination and heart of the community.
Santa Maria Downtown Urban Design Framework
By re-establishing a network of local, pedestrian-friendly streets, Santa Maria has the opportunity to recreate an authentic sense of place that is true to its heritage. A connected network of public plazas and parks offers the community new public destinations in the heart of downtown. The Framework addresses redevelopment opportunities, character, circulation and mobility, and parks and open space, in an integrated and cohesive manner.
Location: Santa Maria, California
Client: City of Santa Maria
Completed 2018
Beaverton Downtown Design Project
Creating a vibrant downtown that is easily identified and attractive for private development
The Urban Design Framework solidifies Downtown Beaverton's prominence and guides future development by establishing an organizing structure for downtown that prioritizes pedestrians, provides an easily identifiable sense of arrival, and improves internal connectivity to promote a "park once and walk" model. The central 'Loop', a branded experience, distinguishes the core of downtown with prominent bike and pedestrian enhancements, intersection and crossing improvements, and a distinct palette of fixtures and materials.
Location: Beaverton, Oregon
Client: City of Beaverton
Completed 2018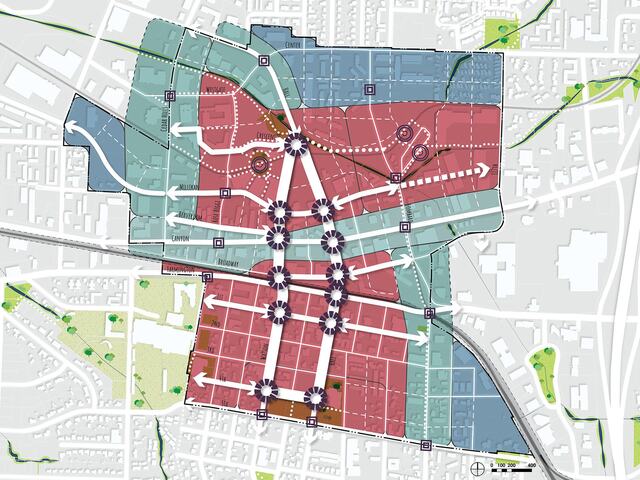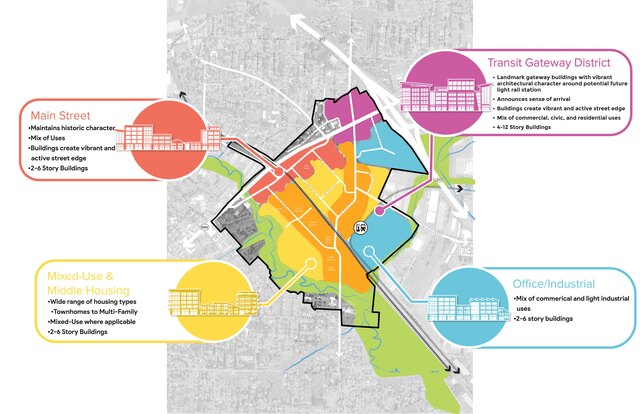 Downtown Tigard Reimagined
Building on several recent planning efforts for Tigard's traditional town center, a multi-disciplinary team including SERA, Kittelson, and Johnson Reid, prepared the Downtown Conceptual Connectivity Plan, which describes a vision for a complete system of streets and pathways that would significantly improve multi-modal access to, from, and within downtown.