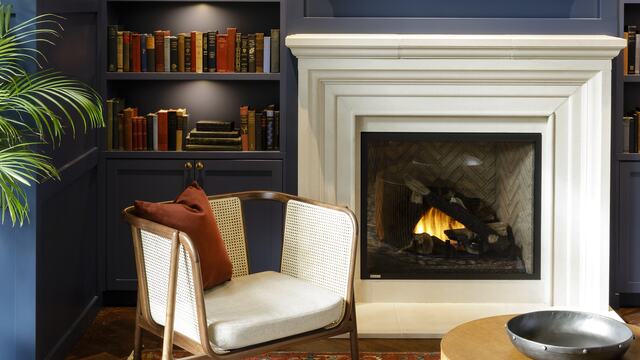 Furniture, Fixtures, and Equipment
The final layer of every project we complete, furniture is the culmination of the story. It provides users with comfort, functionality, a sense of community and an inherent connection to place.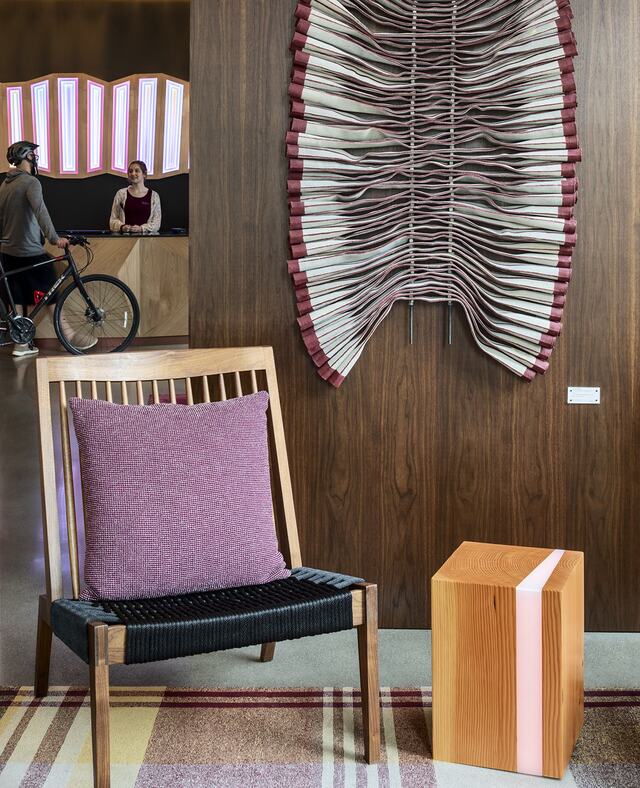 Craft and curation
Highlighting the artists and craftspeople near the projects we work on tells the story of place and binds our work to the local community. At the Hyatt Centric in Portland, a local artist created dimensional art from a found firehose. A Douglas fir side table with light feature was fabricated to reference the splitting of firewood, and a local furniture maker created the walnut chair with woven seat.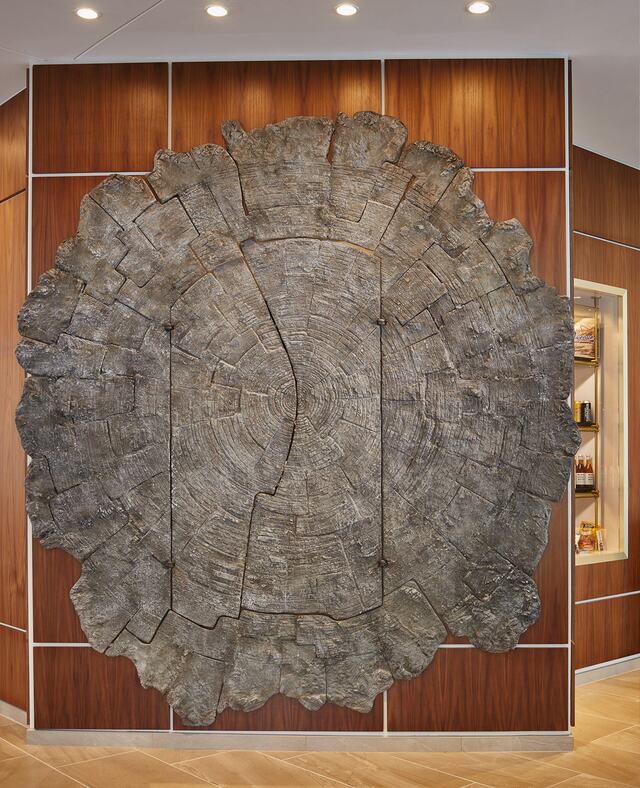 At the AC Portland, a morning coffee becomes an interactive art experience.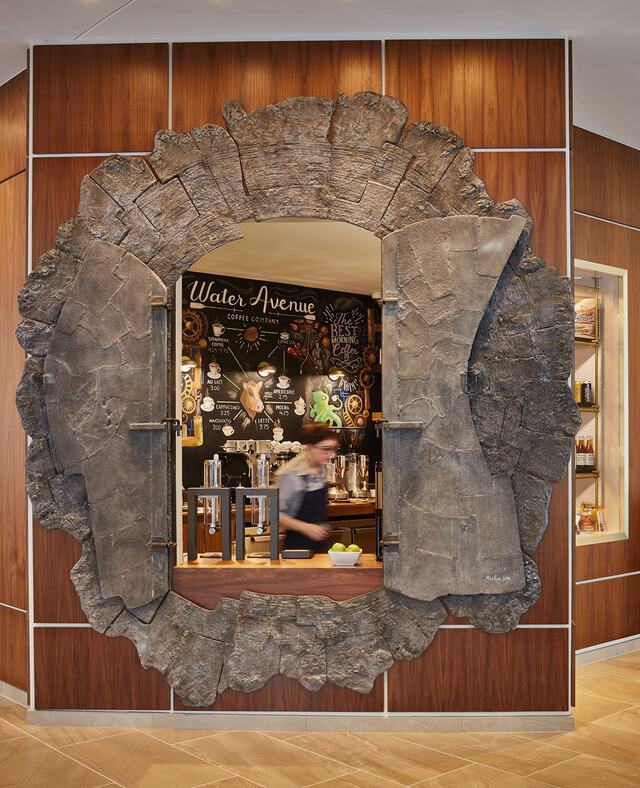 Designed to evoke the PNW's forest landscape, this tree ring coffee window provides guests with a unique way to start their day.
Anything is possible
This innovative reception desk started from napkin sketch and was then became reality at SERA's new offices in Portland. It takes forward thinking clients, amazing partners, skilled designers and plenty of iteration to bring ideas to life.