This project moved the local Google Portland office onto two floors of the Historic Meier and Frank Building in Downtown Portland. The project intertwined the authentic Portland culture and charm of the historic building with the fun, whimsy, and high-tech performance of Google.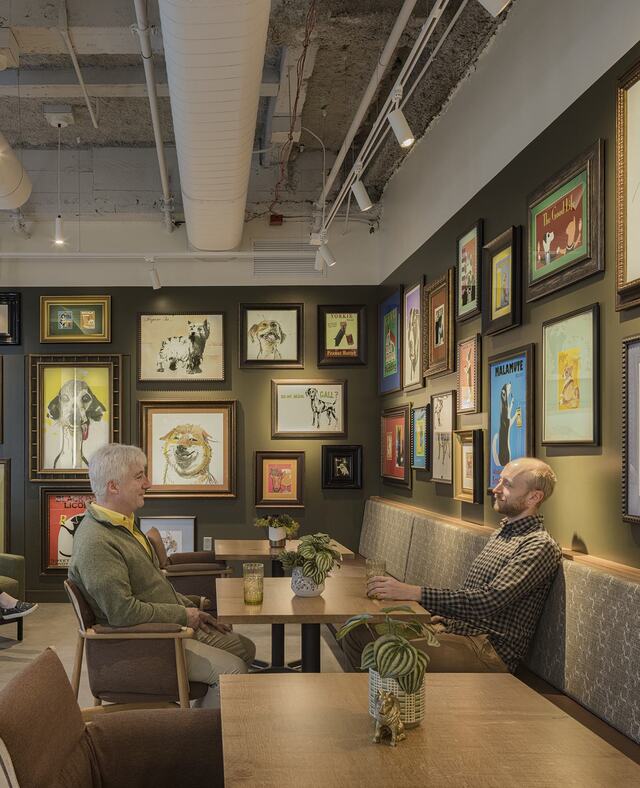 Details
Name
Google Portland
Client
Google
Scale
68,900 SF
Status
Completed 2022
Location
Portland, OR
Sustainability
LEED Gold ID+C Commercial Interiors
Services
Sector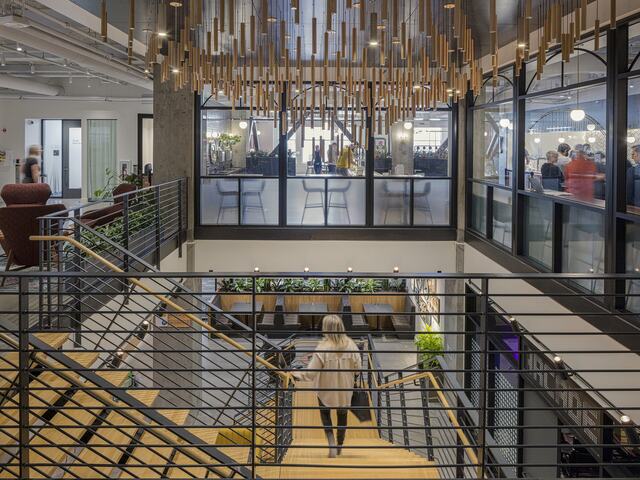 A central atrium with a feature stair
Active amenities wrap around this now double height space, augmenting the sense of visual, auditory and route connection.
The spaces that bring people together and foster connection cluster here, creating opportunities for users to socialize in an impromptu setting while orienting zoned areas of focused attention and collaboration around outward facing views along the edges of the building.
A social space for collaboration and connection
This two-floor office space is home to distinct workplace groups that might never interact with each other in a typical office setting. Adding a new double-height opening aligns this space with our client's collaborative and social spirit by connecting people across a bustling amenity zone that spans both levels and draws employees to the center for sustenance and relaxation.
Collaboration happens in the meeting room, and over a puzzle
Our client's desire to establish a community connection among its disparate work groups allowed us to provide innovative program offerings that foster collaboration, rejuvenation and socialization. These spaces need to be not just functional for their intended use, but also blend the unique, whimsical nature of Google with a specific Portland character.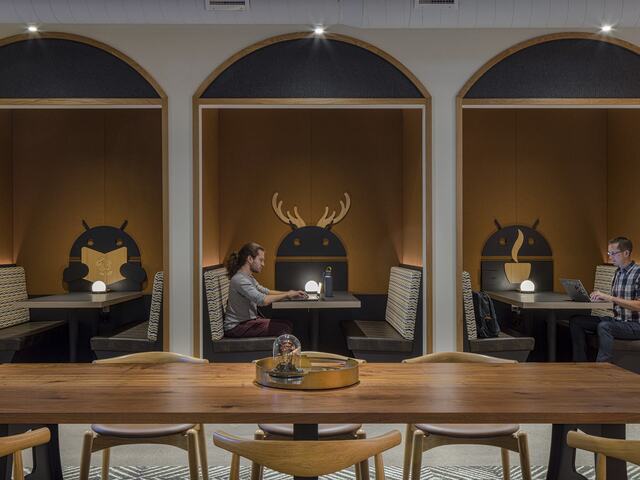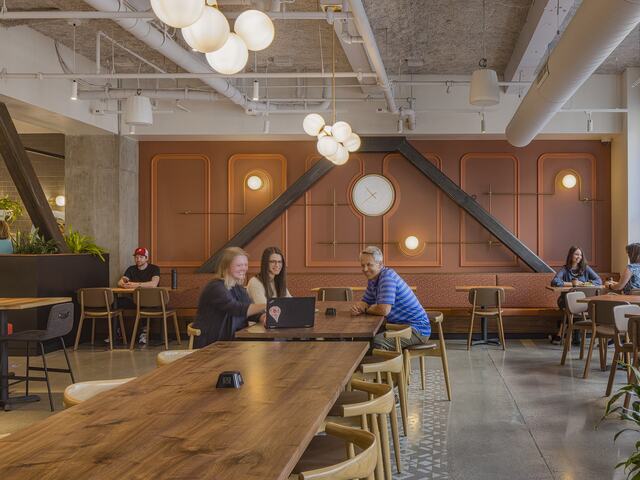 Meet me in the kitchen
Everybody knows that the kitchen is typically the liveliest place at the party and Google Portland is no different. The cafe and coffee bar are the beating heart of the central amenity space and where Googlers come together to hang out and recharge.
Celebrating local identity at every scale
As designers, we strive to understand, honor and incorporate the unique identities of each project location. We create a sense of place by buying local, engaging local talent and celebrating local lore across scales and mediums, in ways that engage all of the senses.
The Google Portland experience stands out from the many other Google offices around the globe because it is a quirky celebration of Portland and the Pacific Northwest.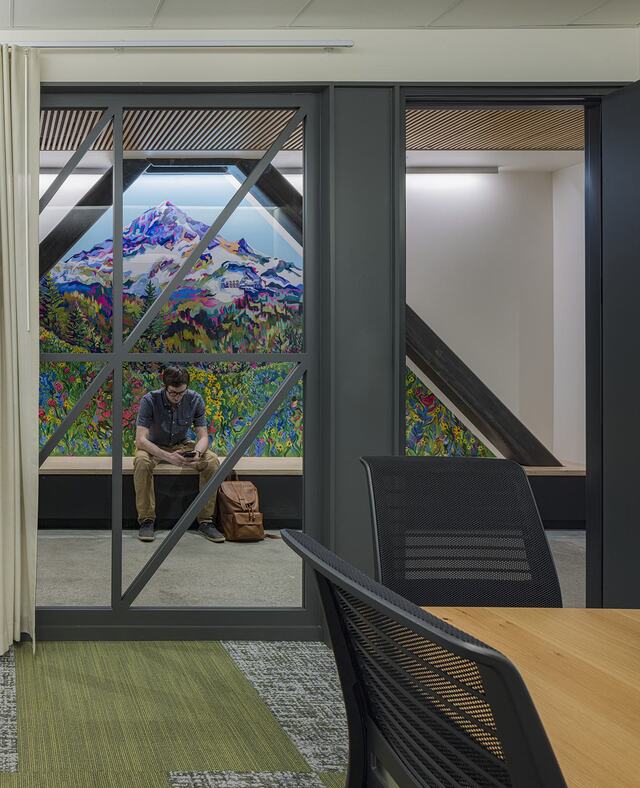 "This workplace project anticipates the modes in which people are working now while promoting connection among individual site users and the broader Portland tech community. A palette of simple, natural materials, discoverable moments, and local art and humor connect users to the city and region."
Google Whimsy meets Portland Quirky
Local artwork and lore celebrate Portland culture and make this space unique among the client's large real estate portfolio.