Intended as a timeless and dynamic tower, The Gossamer is an engaging urban building with exterior design and materials that reflect a contemporary interpretation of the pre-war Art Deco and setback skyscraper style.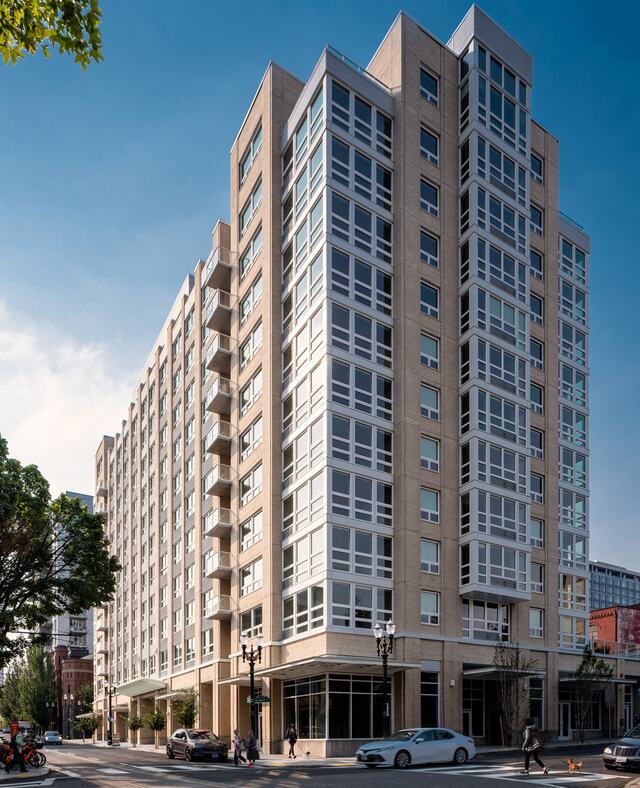 Details
Name
The Gossamer
Client
Mill Creek Residential Trust
Scale
204 units, 225,000 SF
Status
Completed 2020
Location
Portland, OR
Sustainability
LEED Gold Certified
Services
Sector
Specialties
With green features, LEED Gold certification, transit adjacency, and high walkability, The Goss epitomizes the essence of Portland.
The Gossamer is a mixed-use, 12-story, 225,000 SF apartment building that includes 204 studio, one- and two-bedroom for-rent homes; stacked with features to keep comfort front and center.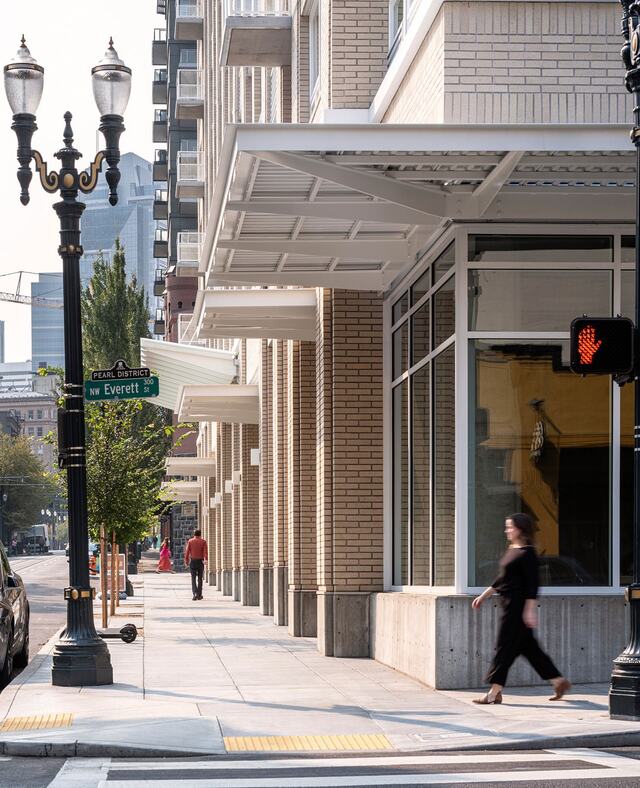 Contributing to urban vibrancy
Exterior materials include high-quality brick masonry, with fine detailing, and metal panels as an accent. This engaging urban building contributes to its vibrant streetscape, with retail at the ground level, to further activate the pedestrians passing by.
Outdoor spaces that renew and energize
The 12th-floor penthouse provides extensive outdoor spaces for residents, including terraces, gardens and amenity spaces, providing sweeping views of the Willamette River to the east.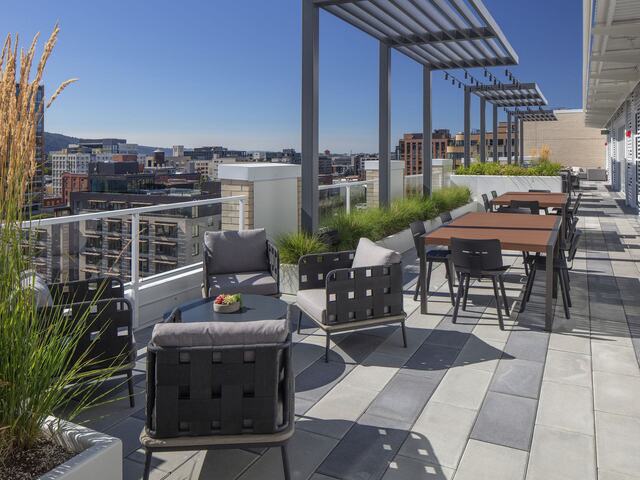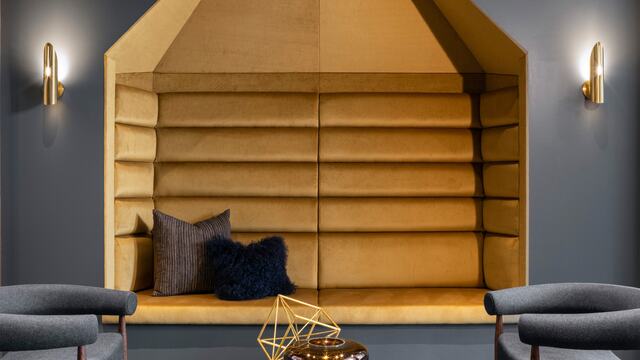 Moody and dramatic interiors unfold like the faceted core of a geode.
Supporting healthy lifestyles with amenities
Amenities prioritize human health and well-being and include a golf simulation room, sensory deprivation float pod and sauna, fitness room, and both a club room and reservable dining room that open onto the roof terraces.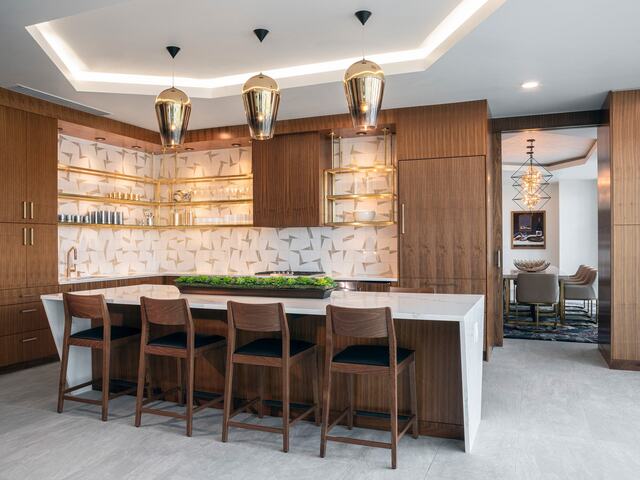 Thoughtful, sophisticated decor
Walnut paneling and warm brass add layers of texture and sophistication to a timeless neutral palette.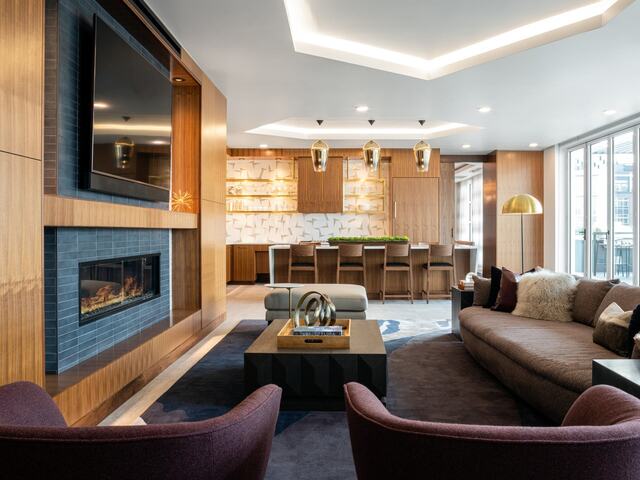 Beautiful, sustainable design
Completed in 2020, The Gossamer provides residents walking access to the streetcar and bus network, as well as local shops and neighboring amenities. With LEED Gold certification, the development minimizes heat island effect, uses low-VOC materials, and emphasizes high-efficiency envelope design.