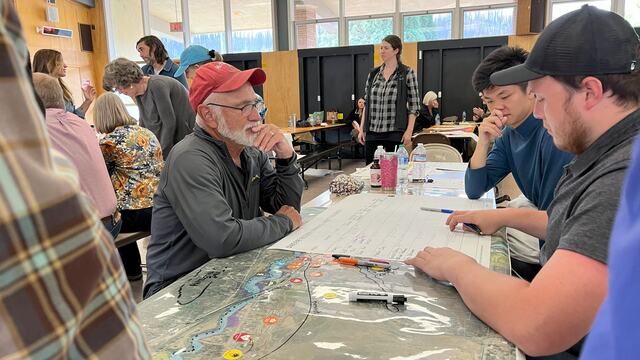 Helping Communities Recover
We're here to listen and support when communities need it most. With a commitment to collaboration, SERA's resilience planners help wildfire-impacted communities envision a more resilient future based on their unique needs.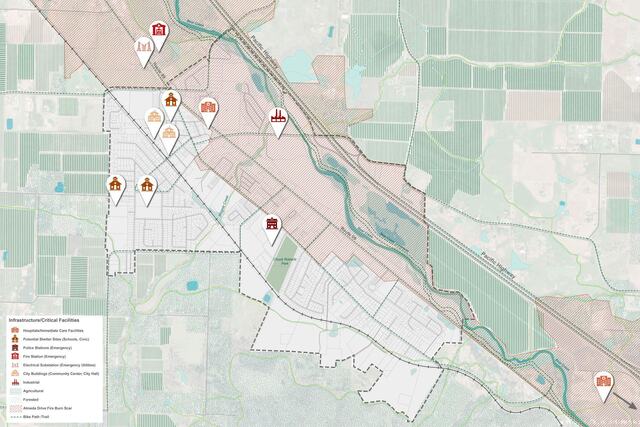 Talent Almeda Fire Opportunity Framework
During the 2020 wildfire season, the City of Talent was overcome by the Almeda fire, one of the most destructive fires in Oregon's history. SERA led a team of volunteers to create the Talent Almeda Fire Opportunity Framework consolidating information into a one-stop resource for city staff and future consultant teams. The resource acts as a guidebook for building resilient communities.
Supporting resilient infrastructure
Fire-resistant materials, defensible space around buildings, and natural vegetation buffers mitigate risks. Knowing how these tactics fit into a rebuilding plan supports future resilience.
Understanding the full picture: before and after
Assessing and analyzing the impact, the extent of the damage, and how the community functioned before the fire is essential to the rebuilding process. Every town is different and each community's unique rebuilding process speaks to the location's cultural biography.
Structures that were saved, returning services, and identified needs reveal a unique recovery story.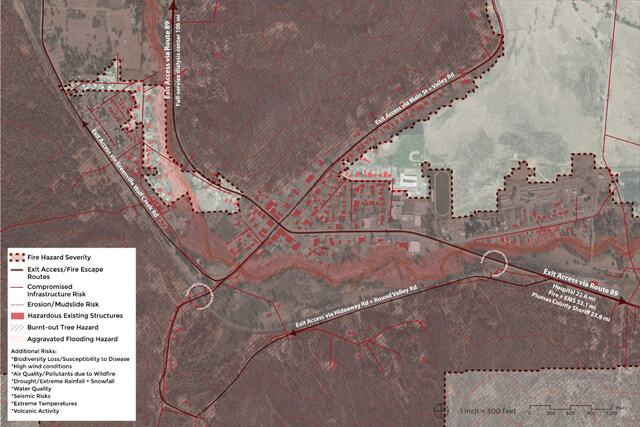 Building awareness with understanding
Impacted communities know the value of raising awareness of safety measures, evacuation plans, and wildfire preparedness. SERA's resilience process includes gaining a thorough understanding of each community's specific vulnerabilities.