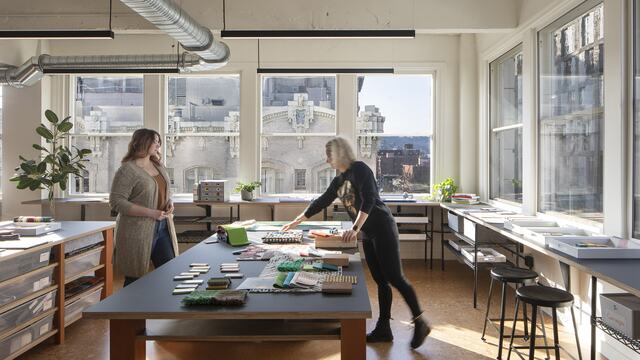 Interiors: A Day in the Life
Just as each client and each project is unique, so is the daily experience as an interior designer at SERA. Our diverse portfolio and comprehensive list of services mean we work collaboratively on multidisciplinary teams, including architects, urban planners, specifications writers, and marketing gurus.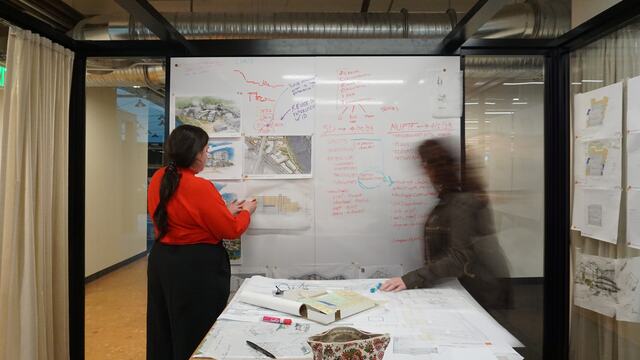 We design collaboratively — blending interior and architectural components into a common voice.
Modern strategies, the latest products, timeless designs
From early concept and programming to construction documentation, we guide projects through every phase of the design process using the latest BIM software, virtual reality tools, and good old-fashioned hand sketches. Weekly presentations with product representatives allow us to stay informed and educated on the latest products and materials, while regular networking events keep us connected to our broader design community.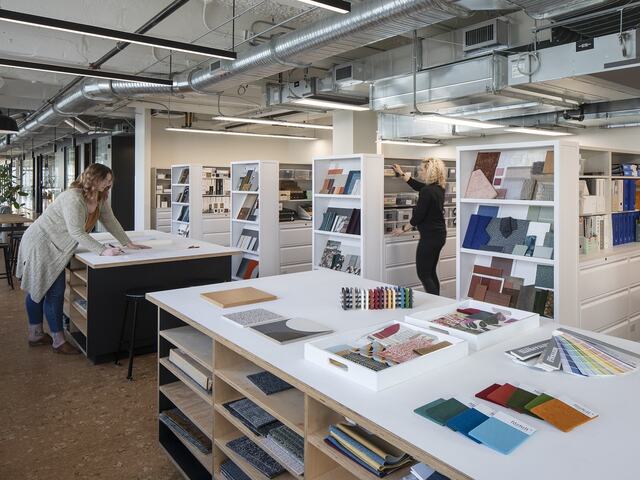 In the zone
SERA's Materials Library is used daily for all stages of our projects. The curated material collection, with large layout table and access to ample natural light, allows designers to tangibly assess how the color, texture, and form fit a project's needs.
The process: Graphic presentations
We use our BIM software expertise to prioritize rapid iterations of design concepts in three dimensions, to allow for effective analysis of performance and experiential qualities across the design and construction team.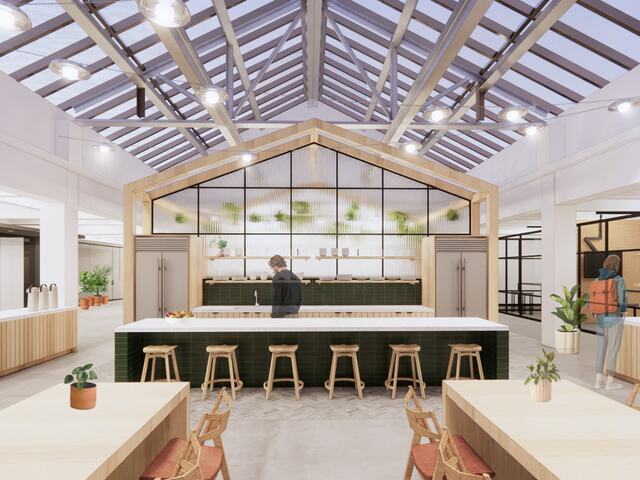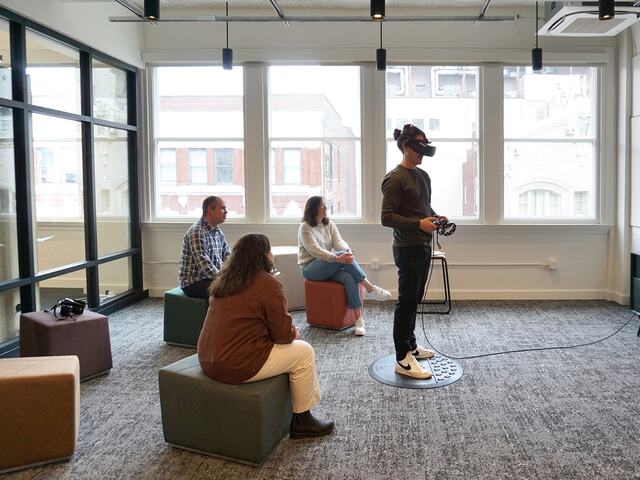 The process: Design goes virtual
The virtual reality space at our Portland headquarters helps designers and clients visualize our ideas in an immersive environment. As technology advances, this new tool has become an integral part of our process, and allows projects to come to life long before anything is physically built.
Social hour
We love utilizing our space to host networking events, socialize, and connect with our industry partners and broader community.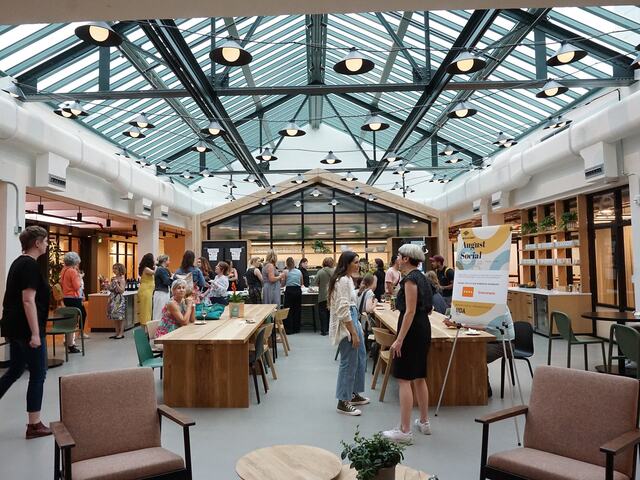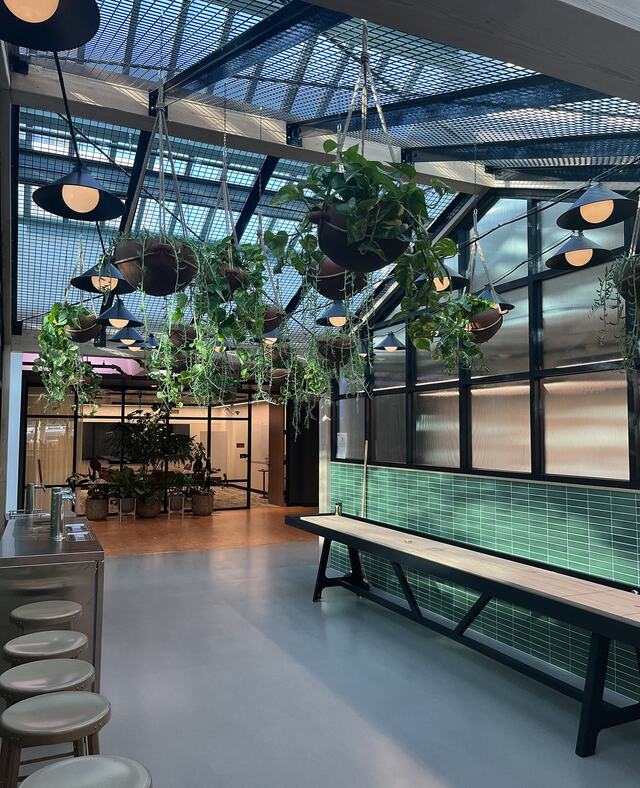 Dappled morning light through the skylight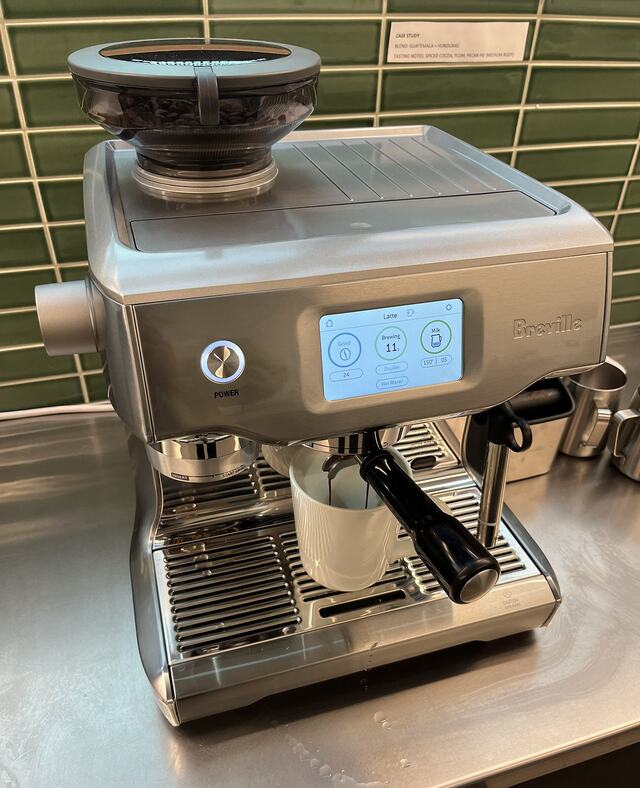 7:30 Coffee time!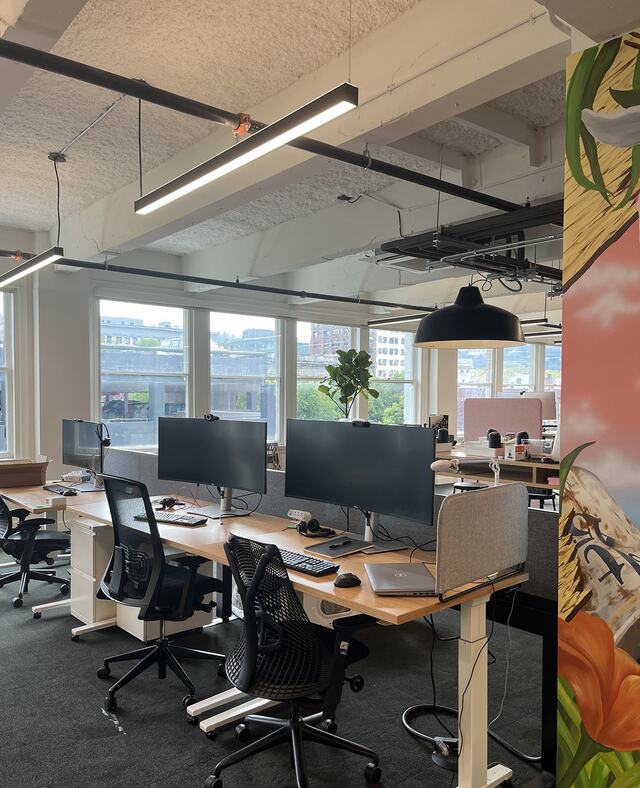 Daily email correspondence and Revit work time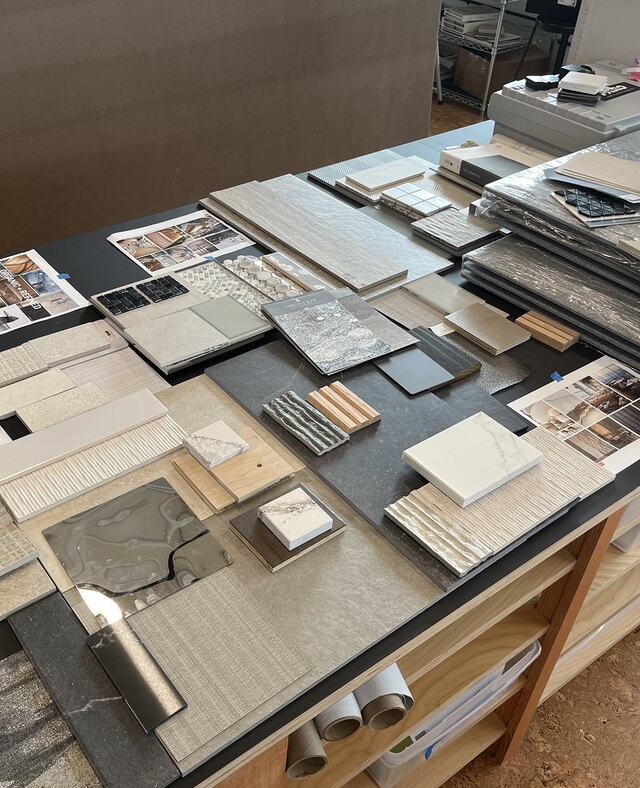 Labeling our materials palette and replacing tile with newly arrived samples.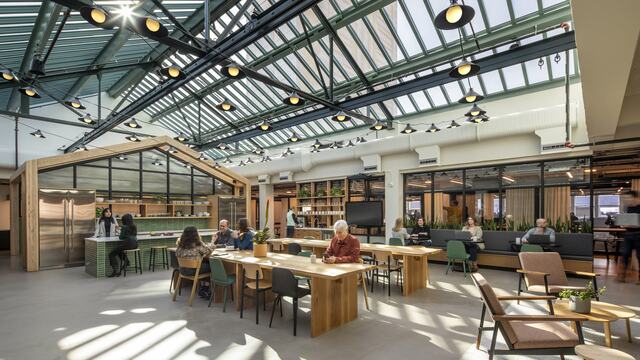 Lunch and evening happy hours in our gorgeous dining space!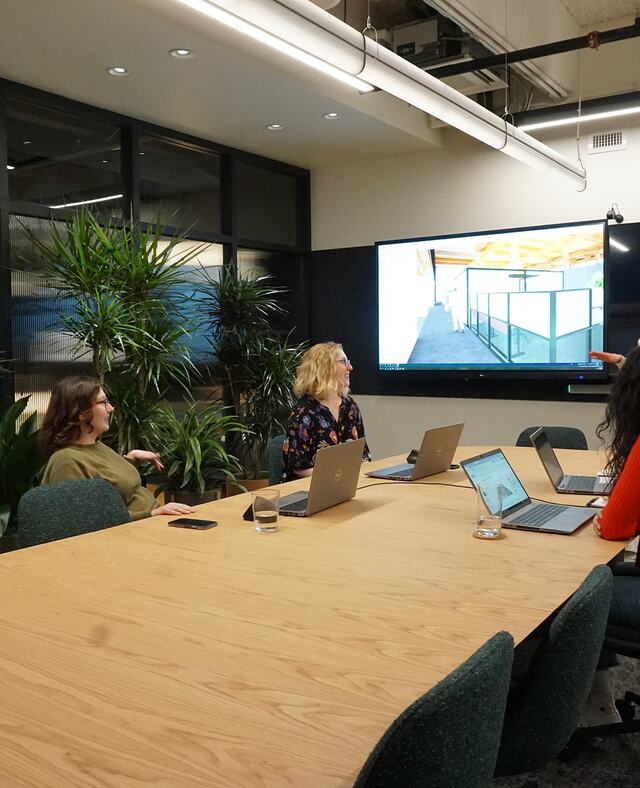 Lots of collaboration and design meetings throughout the day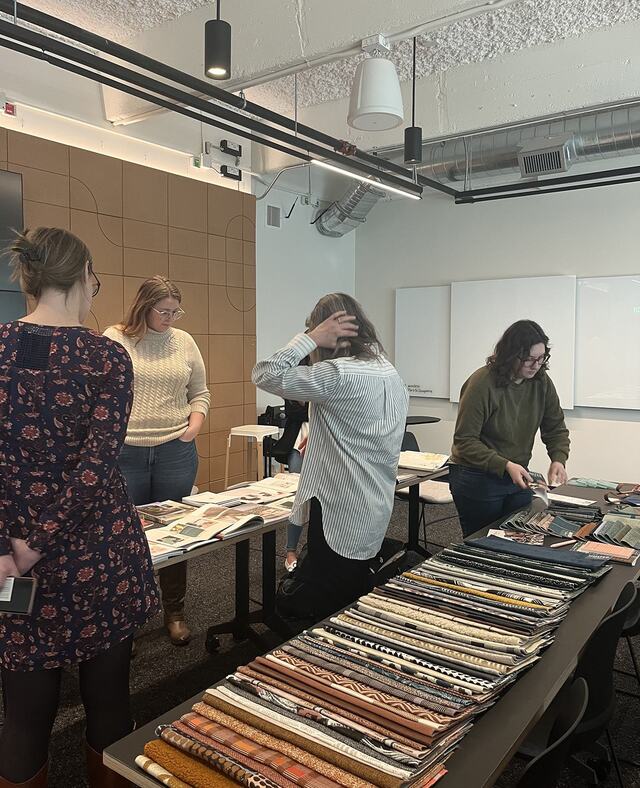 Tradeshows and Lunch & Learns weekly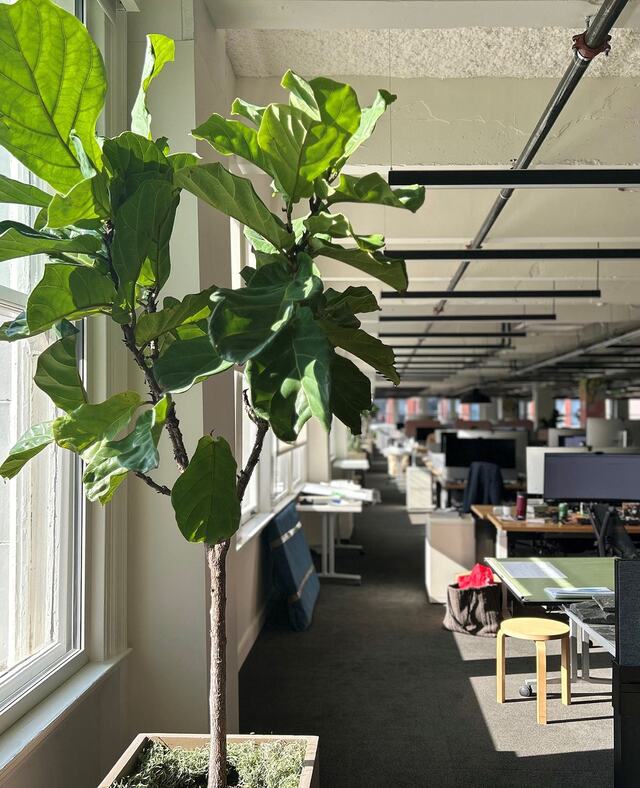 Favorite part of the office: Plants, biophilia, and natural light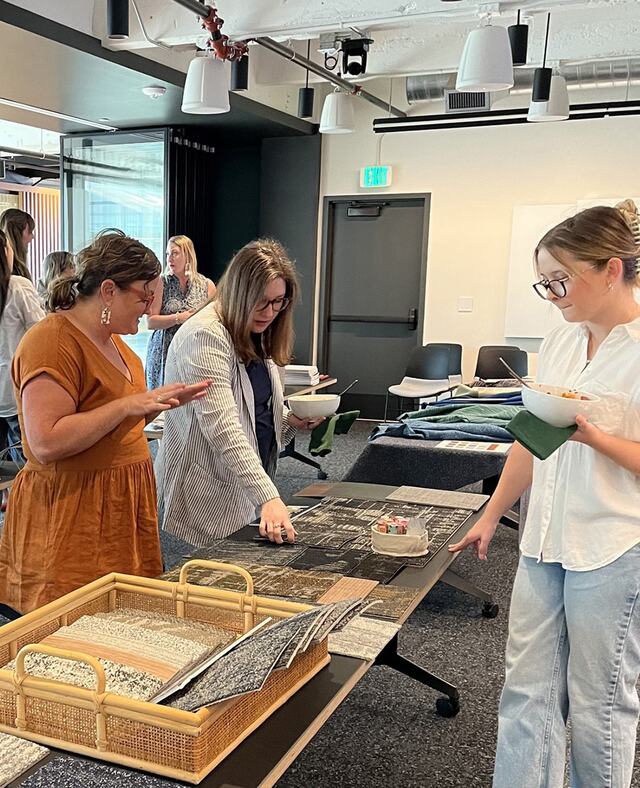 Staying informed: Weekly presentations with product and manufacturer representatives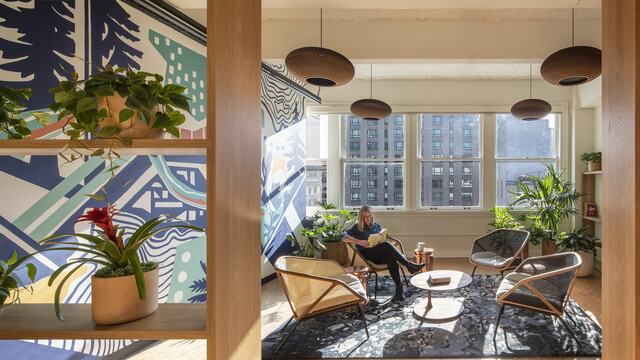 Cozy spaces for work and respite