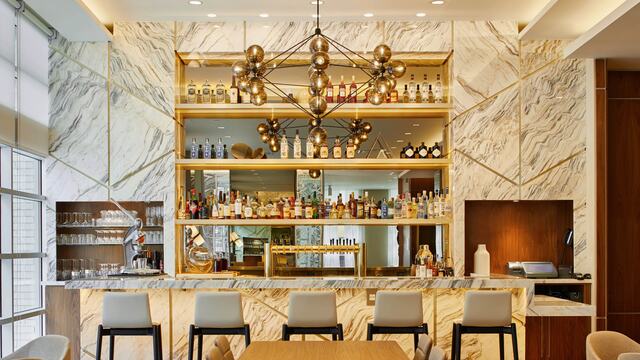 Interiors: Food & Beverage
Layout, lighting, and furniture create the ambiance and enhance the experience of visitors and guests. Attention to detail in color schemes, materials, and decor can evoke specific moods and complement the culinary offerings, ultimately contributing to a memorable and enjoyable dining atmosphere.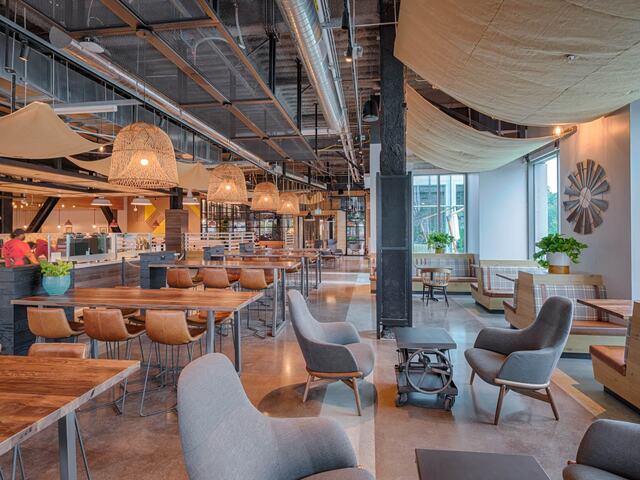 The cafe: a place to gather, connect, and work
Inspired by the agricultural heritage of Sunnyvale, CA - This cafe is the central gathering point of the campus offering a series of serveries and seating areas—ranging in size and intimacy - providing a place to eat, connect, and/or work. This coffee lounge delivers warmth through a palette of handcrafted elements and saturated colors inspired by the industrial process of coffee.
Mass timber creates a forested refuge
Inspired by the sense of refuge provided by shade in a forest, this coffee hub serves as a welcoming destination within the larger cafe environment. The warm mass timber structure paired with more delicate textural materials, dense foliage patterns, and hand knotted macrame curtains create a cozy shelter for lounging and enjoying a good cup of coffee.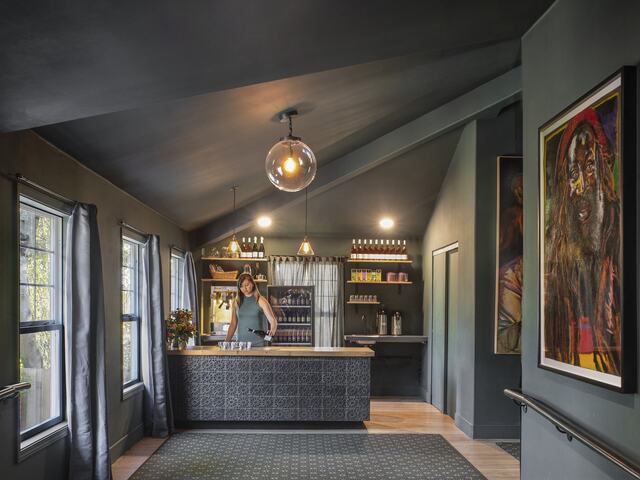 Concessions that enhance entertainment experiences
This pro-bono project for the Portland Playhouse includes a significant renovation within the existing historic church, and the addition of a 1,465-square-foot rehearsal studio on site. The concessions bar welcomes guests as they arrive to enjoy the theater's culturally-diverse, socially-relevant productions.
Brewery: Simple yet refined
The brewery celebrates the existing redwood ceiling and historic aspect of the warehouse building with contrasting dark woods and simple materials. Centralizing the bar and operations within the room creates a variety of areas for people to gather - allowing the brewery to have a buzz during low times and alleviate high rush times.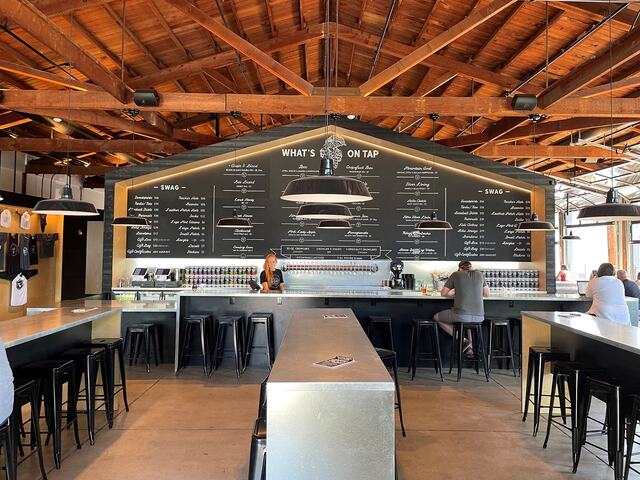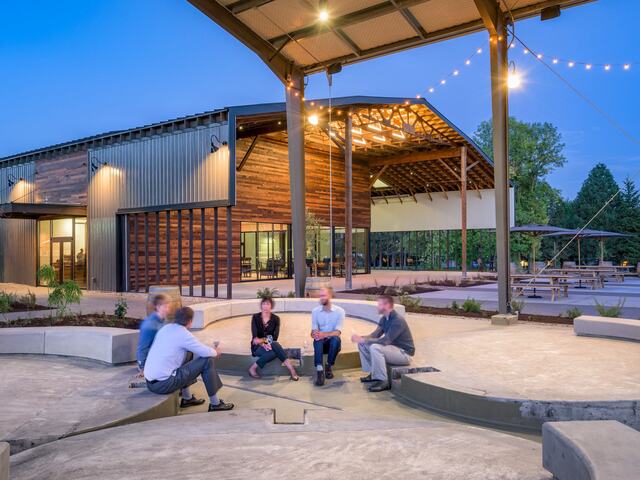 A winery tasting house
The tasting house – another artfully converted warehouse – invites visitors to taste, learn, gather and relax. Native Douglas fir discovered during deconstruction was used to make all of the new shelving, tables, paneling and the long bar of the tasting house.
An essential part of entertainment experiences
Inspired by the people of Portland, who love both live music and their vibrant city, Live Nation sought a hyper-local, two theater venue that would transform the Portland music scene while highlighting the distinctively quirky culture.