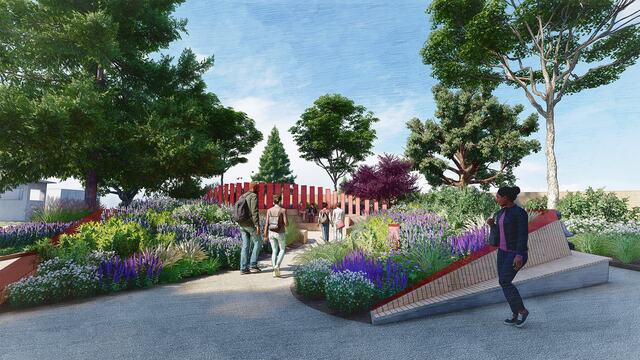 Lake Merritt AIDS Memorial Garden
The Lake Merritt AIDS Memorial Garden is a place to remember, to celebrate, and to learn. It honors the victims of HIV and commemorates the communities of East Bay who have carried on the fight to eliminate AIDS has a public health threat.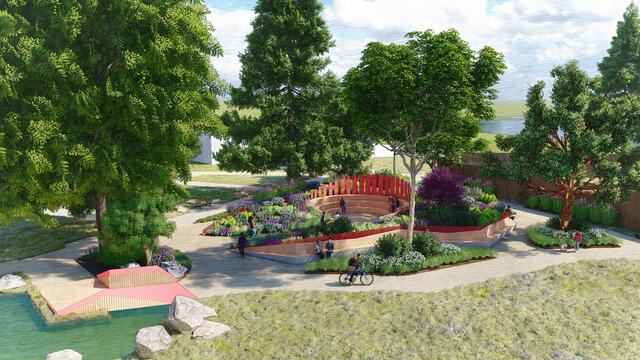 Details
Name
Lake Merritt AIDS Memorial Garden
Client
East Bay Getting to Zero Coalition
Location
Oakland, CA
Sector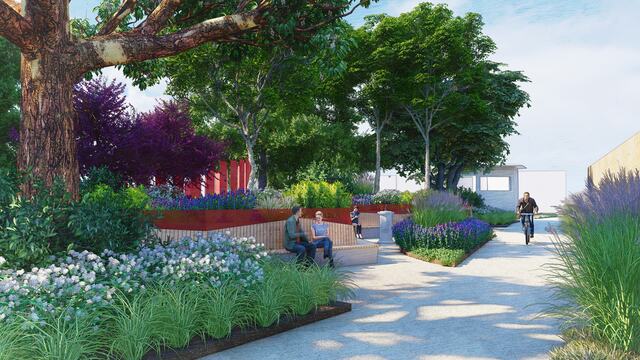 The Garden provides a variety of levels of engagement depending on how visitors want to experience the Memorial. Its sponsors wanted this to be a place to mourn loved ones but also a place where children can play and make noise.
The perimeter of the Garden is defined by a continuous bench of concrete and wood, topped with a red metal screen that will carry the narrative of the AIDS Memorial. From this vantagepoint visitors can approach the Memorial at its margins and make their way, in time, to the central Embrace – a circular seating area screened from distractions by the bermed earth and rich plantings. The entry point and orientation of the Embrace are focused on a nearby waterfall and whose sounds are echoed into the seating area with a series of vertical reflectors.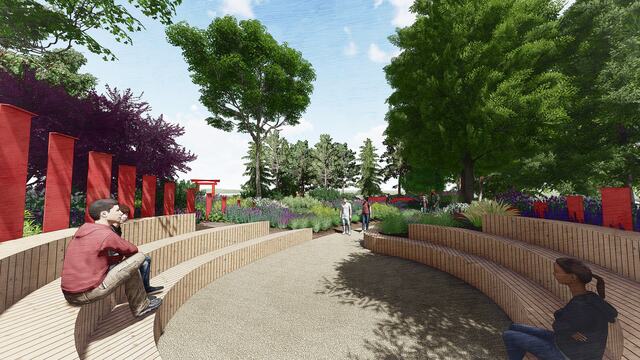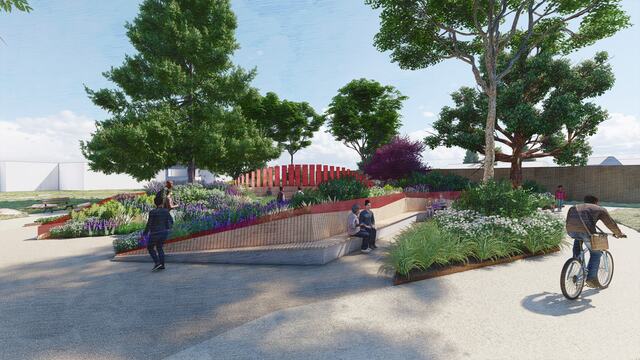 As a single parcel within the larger Gardens of Lake Merritt the AIDS Memorial Garden works in concert with the adjacent gardens in the way that the panels of a quilt work together. The Memorial is dependent on its garden neighbors but also brings a new way of framing the adjacent gardens in return.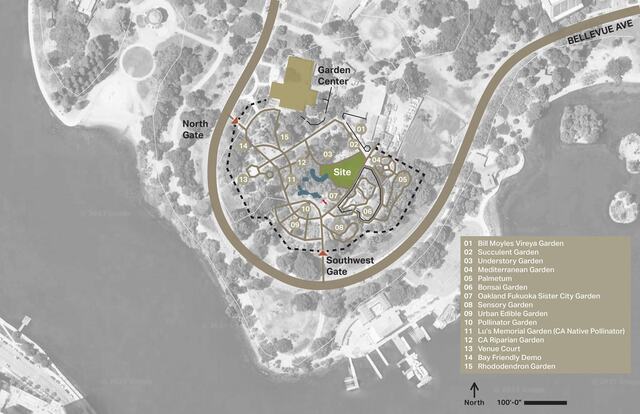 Site Context
Site Plan