Formerly underutilized, the Leland James Center in Northwest Portland is now a vibrant, new mixed-use complex.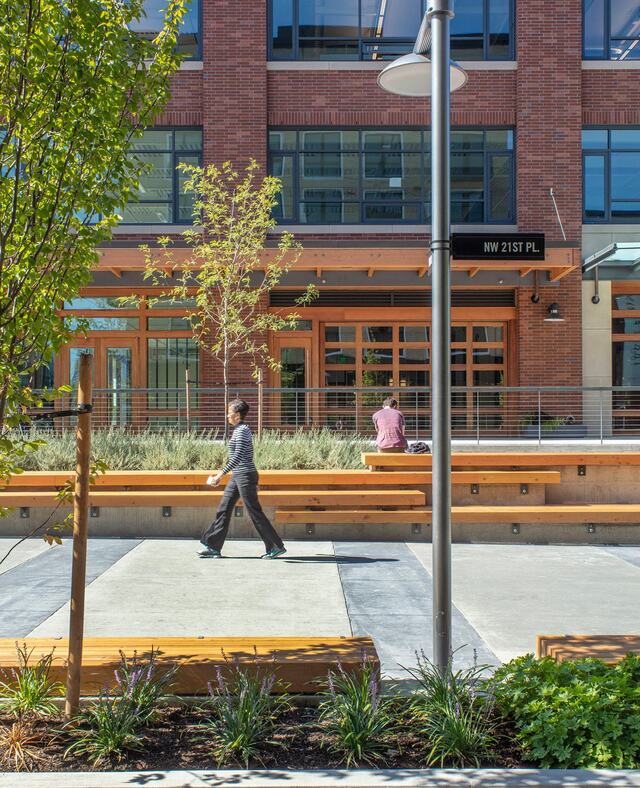 Details
Name
Leland James
Client
Capstone Partners with Cairn Pacific
Status
Completed 2017
Location
Portland, OR
Sustainability
Certified LEED Gold
Services
Sector
Specialties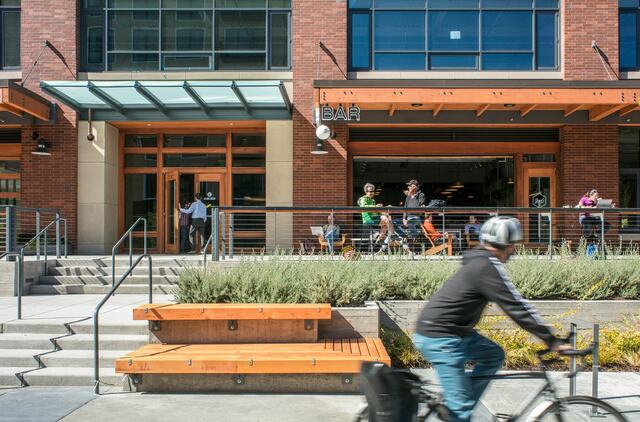 Transforming an industrial building into a beautifully vibrant mixed-use location
SERA redesigned the original 1973 office building as a new creative office and retail building that adds vitality to the Slabtown district – an area currently emerging from industrial use into a new active urban neighborhood.
A new façade that hearkens back to the region's historic roots
Building renovations included replacing all exterior precast aggregate concrete panels and windows with a new exterior façade comprised of brick, wood, and precast, along with all new windows.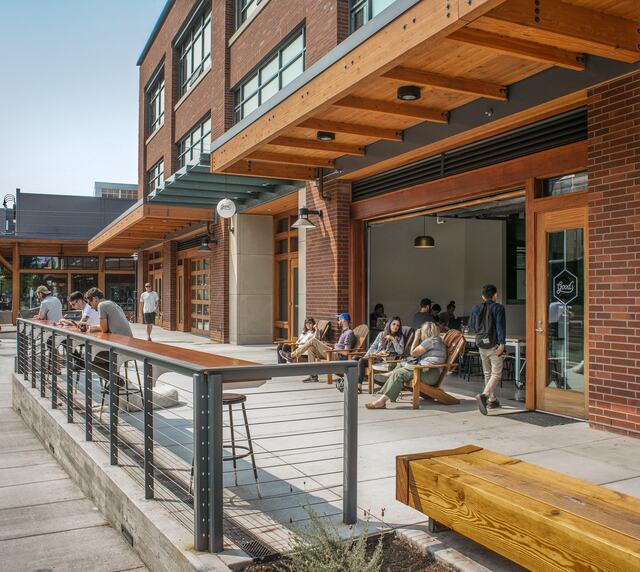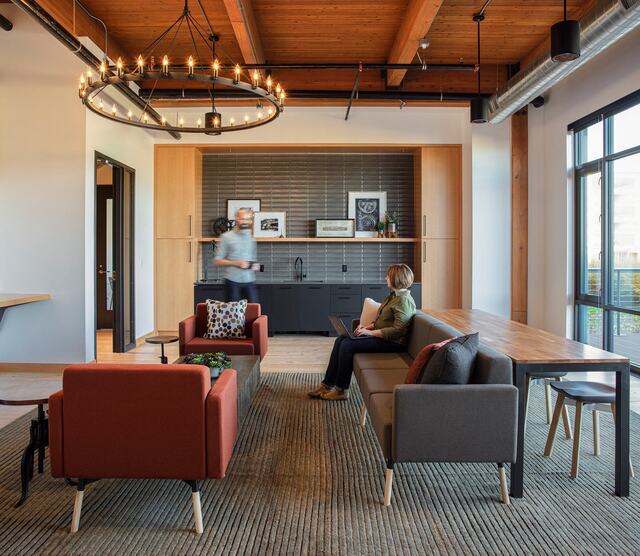 State of the art sustainability, top of the line beauty
The project is LEED Gold certified. With a new energy-efficient envelope, new mechanical and electrical systems, and high-performance windows, the building performs 33% better than code.
Thoughtful use of a precious resource
Water use reduction measures, such as efficient landscape irrigation and low-flow fixtures, reduced potable water demand by 30 percent.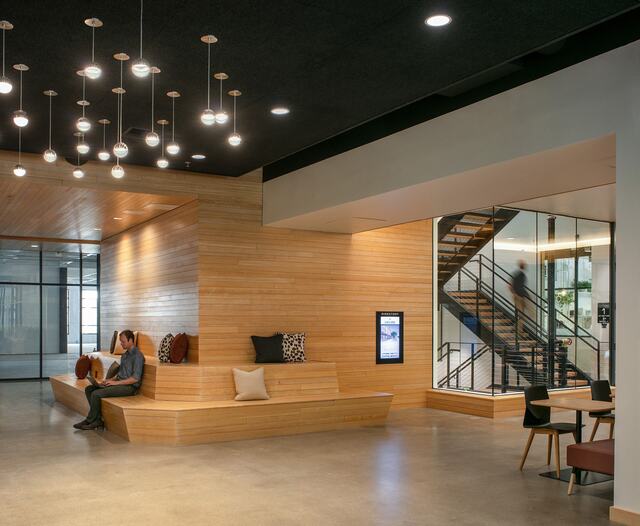 Rooftop terraces and a bike-friendly basement
A new penthouse was added to the roof, creating a fourth floor with exterior roof terraces. The basement is now a parking level with bicycle storage and locker room facilities. The building ground floor has been converted to retail with main public entrances facing south and east.
Awards
2018 Office Development of the Year, Commercial Association of Brokers (OR & SW WA)
2018 DJC Top Projects Award in Office Category