Magnolias makes a conscious effort to stand out as a beautiful building that offers spaces for equitable community building and biophilic experience that is rooted in local culture and context, standing in stark contrast to boilerplate modular, affordable projects that could have been built anywhere.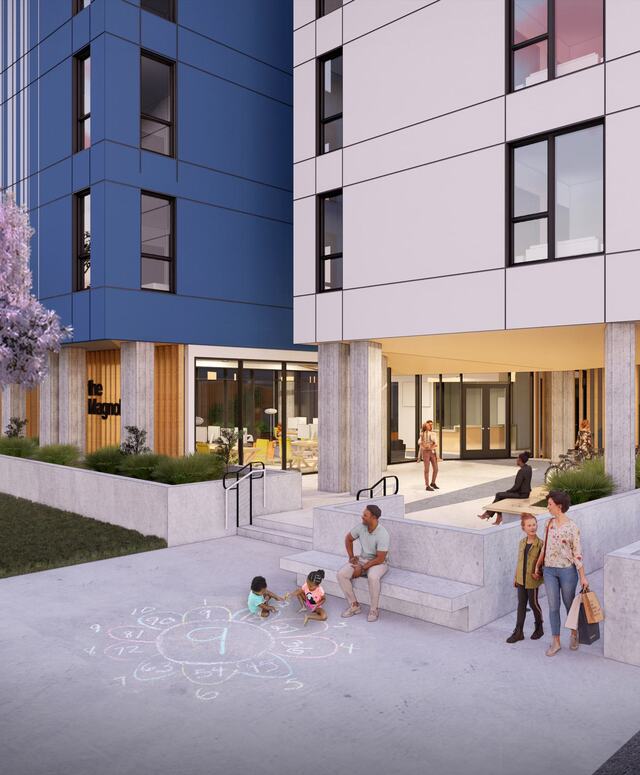 Details
Name
Magnolias
Client
First Community Housing
Scale
66 units, 5 stories, 89,800 SF
Status
Permit-ready
Location
Morgan Hill, CA
Sustainability
Targeting LEED Platinum, All-Electric Building, PV Solar, HBN Homefree Healthy Materials Pilot Project
Services
Sector
Specialties
Healthy, biophilic design at its finest
Energy Source: Photovoltaics are mounted to the building roof.
Building Community: Two generous roof terraces and expanded balconies provide moments for interaction.
Connection to Nature: Rooftop views to surrounding mountains provide refuge and perspective.
Water-Smart: Rainchains, sedum roofs, permeable grass, and stone pavers are throughout the site.
Healthy Materials: Healthier material options include linoleum flooring, low-VOC paint, and TPO roofing.
Climate Responsive Design: Open air circulation takes advantage of the temperate climate while reducing mechanical loads.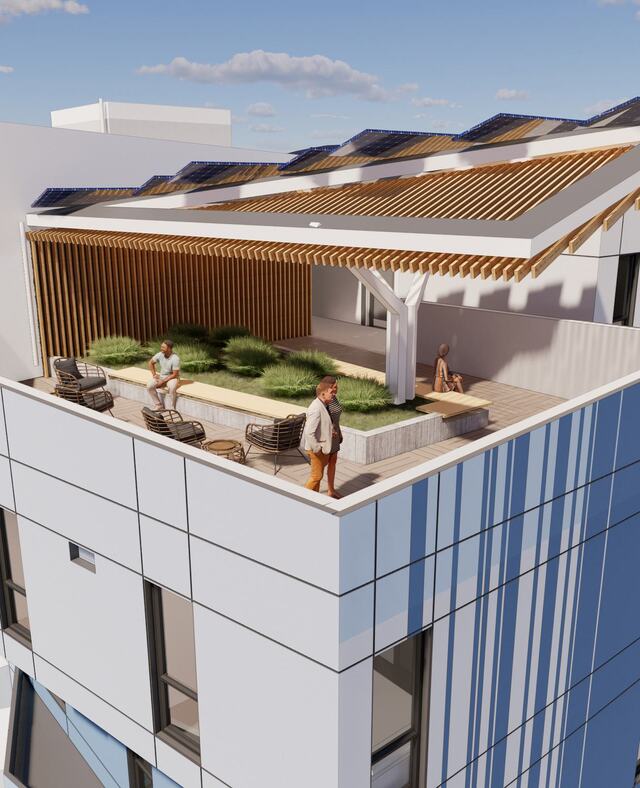 Magnolias is a model of how responsible development can mitigate disparities in low-wealth communities by supporting resident health and well-being.
The project achieves optimized density, adding badly needed new housing to Morgan Hill. The residential units are dedicated to households earning 30–50% of area median income and will be reserved for rapid rehousing and supportive housing, low-income households, veterans, and on-site staff.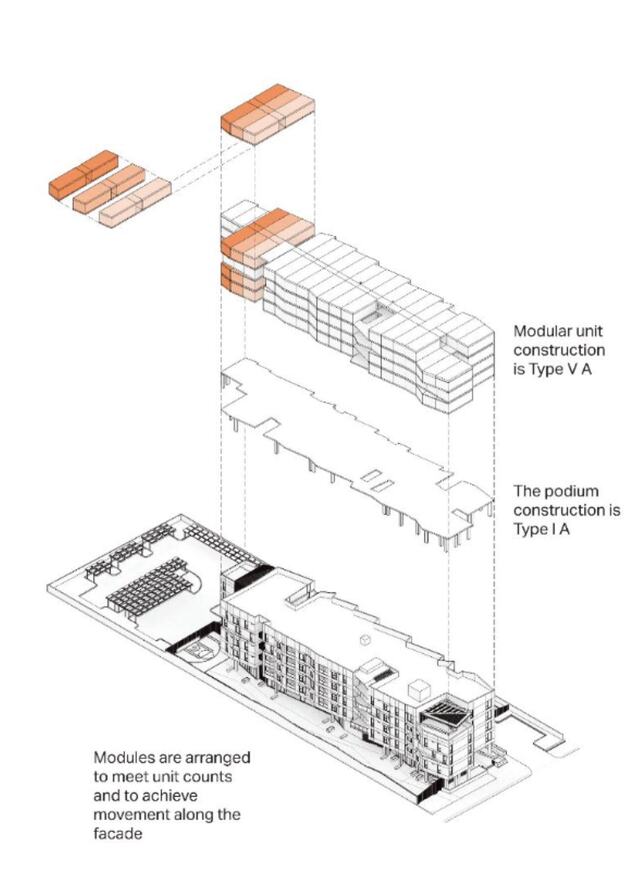 An innovative, yet systematized approach to prefabricated modular construction
This approach efficiently achieves a more organic architectural expression. The facade achieves a sense of movement and variation within the typically rigid constraints of modular design. Our architectural team collaborated closely with the modular manufacturer and site-builder to create units that uphold the cost-savings strategies of off-site construction while imbuing the design with the qualities that are essential for beautiful, sustainable and equitable placemaking.
An array of ground floor amenity spaces, including a large linear garden and children's play area
Open-air corridors and massing breaks let in cooling breezes in a warm climate that supports year round indoor-outdoor living. Shaded spaces reduce mechanical loads by taking advantage of the temperate climate.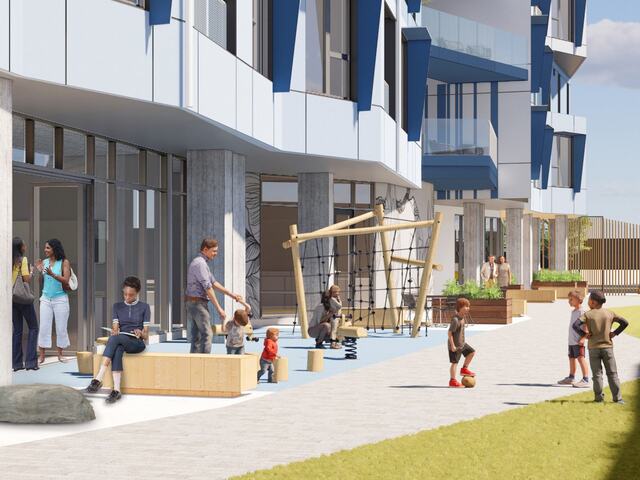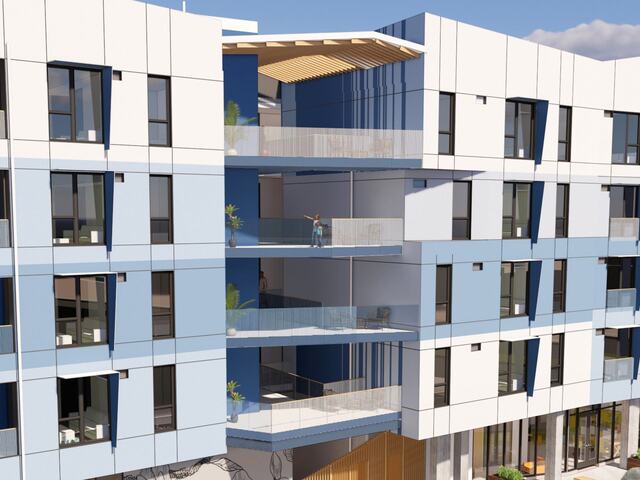 A smart and responsible approach to water
Water is conserved by collecting and conveying stormwater along water chains, providing a visual and audible connection to nearby Uvas Canyon waterfalls.
Rooftops that provide connection and renewal
The roof has a combination of green sedum and solar arrays, and includes two large rooftop terraces offering expansive views of nearby mountains and meadows while providing additional opportunities for gathering.