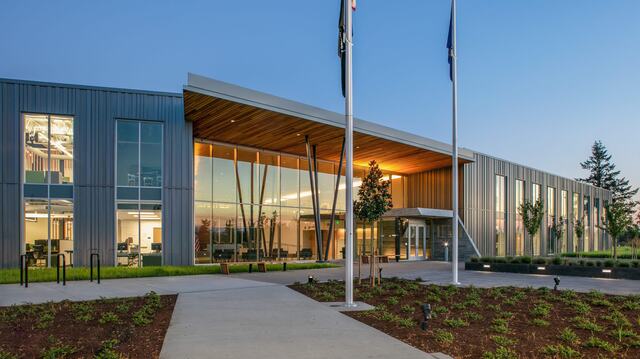 Major General George White Headquarters
This new home for the Oregon Military Department's Joint Force Headquarters in Salem meets LEED Gold and Oregon SEED requirements while providing innovative workplace environments for both the Oregon Army National Guard and the Oregon Air National Guard.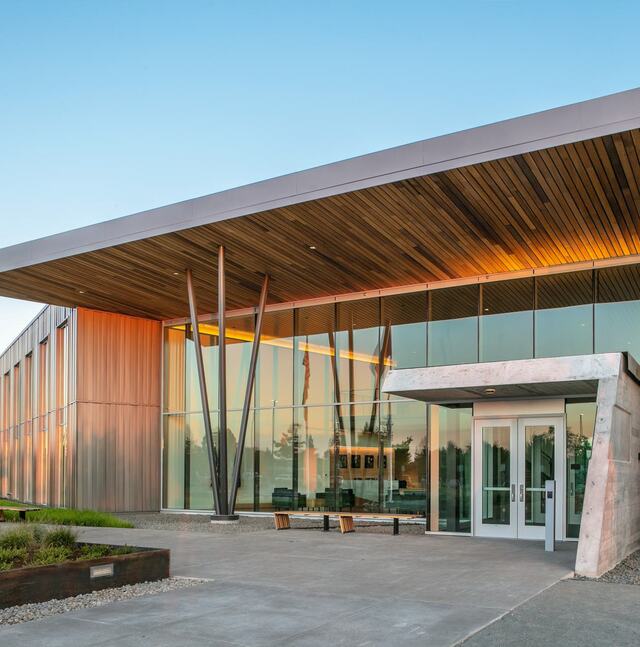 Details
Name
Major General George White Headquarters
Client
Oregon Military Department
Scale
50,000 sf
Status
Completed 2018
Location
Salem, OR
Sustainability
LEED NC Gold Certification
Services
Sector
Specialties
Materials that convey strength and permanence
Raw materials combined with key interjections of color and warmth from native wood finishes express authenticity. Intrinsically beautiful and easy to maintain, elements of steel, glass, wood and concrete offer timeless and austere finishes that complement the structural elements.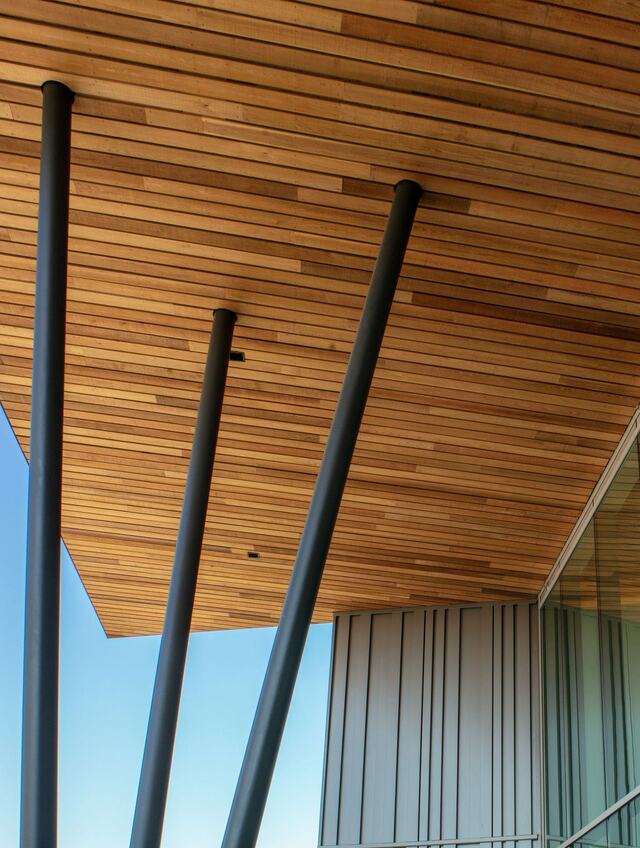 A resilient facility to support Oregon's future
The facility was designed to remain fully functional as an acting government hub in the event of a disaster. Design strategies like temporary shelter supports allow the building to grow to four times its existing size in the event of a disaster, enabling it to function as a base for hospital and food services for the community.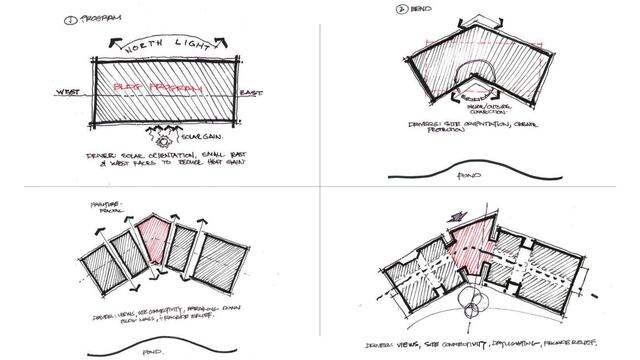 The location tells the story
The place-based concept for the headquarters was inspired by geological formations and Oregon landscapes. The research and exploration of these landscapes informed the team's sketches, diagrams, and descriptions that continued throughout design and construction. The big question that we always asked ourselves was, "Is this important to the concept?" This story helped clarify and prioritize portions of the project during construction, and it served as a way to check-in with the larger team to ensure we were always on track with our goals and vision.
A stunning, nature-inspired welcome
The lobby was designed to be the main focal point of the project, situated as the connection between the two wings, with the central stair positioned near the back plaza to activate the entire volume. The detailing and materiality of the space were critical to the overall story established as a team early in the design process. Nature-inspired forms, double height glazing, and warm wood finishes were used to pull the surrounding wetlands and treescapes into the building.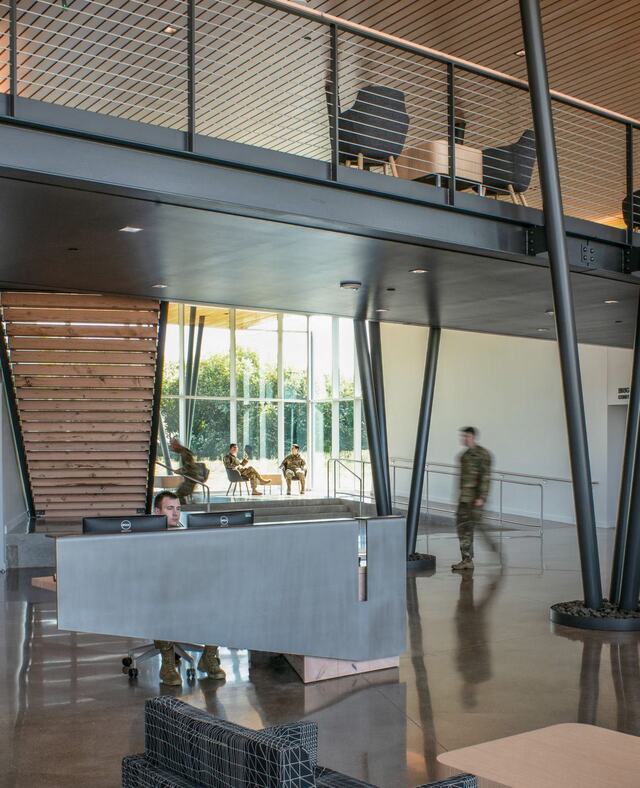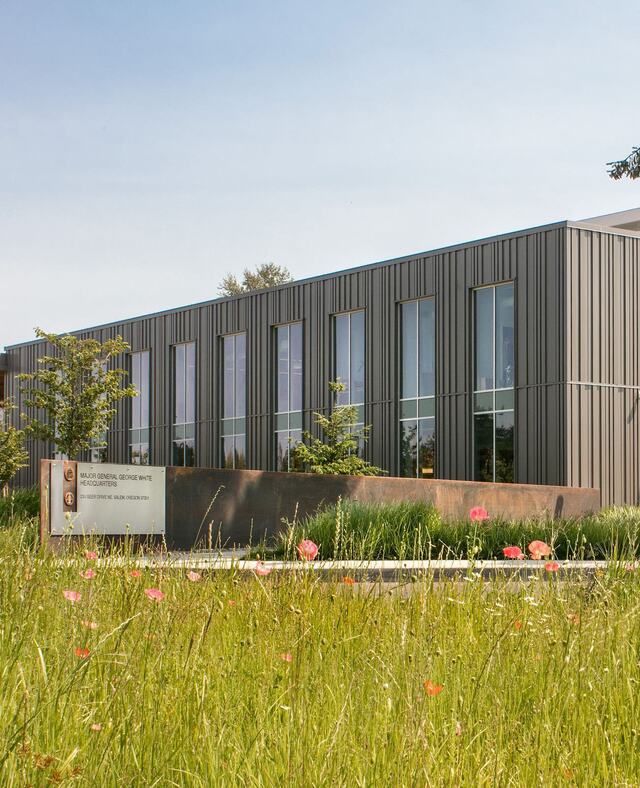 Sustainable performance and open space
The Major General George White Headquarters achieved LEED Gold certification with sustainable features such as maximized open space, restoration of habitat with native vegetation, stormwater quality control, roofs that minimize heat island effect, water-use reduction with low-flow fixtures, and use of regional materials such as certified wood. Indoor environmental quality is addressed by the use of low-emitting materials. The layout provides equitable access to daylight and views throughout all workspaces.