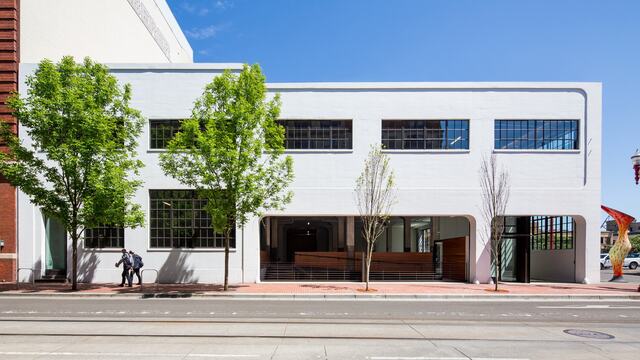 Mason Ehrman Building and Annex
The renovation of the Mason Ehrman Annex transforms a vacant, 30,000 sf Moderne-style warehouse into creative office space, and completes the seismic upgrade of the attached seven-story Mason Ehrman Building that SERA renovated in 2000.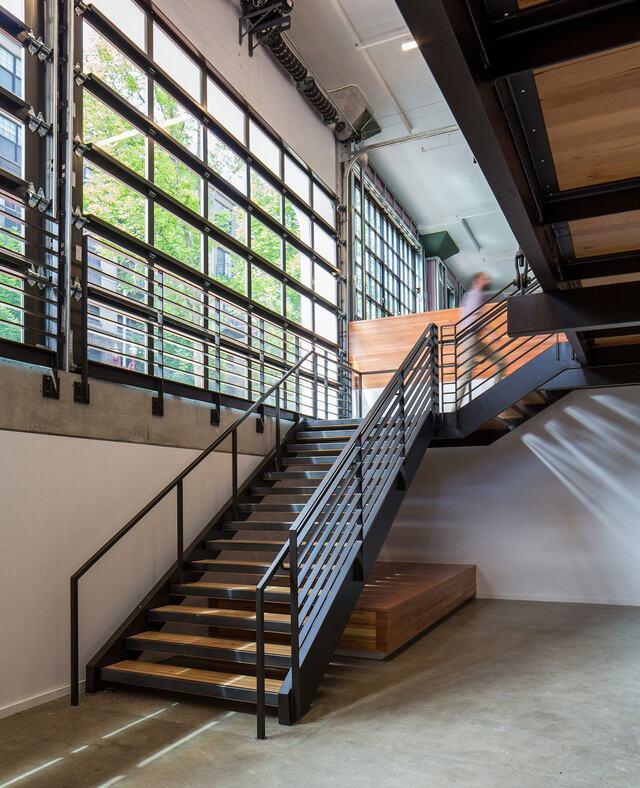 Details
Name
Mason Ehrman Building and Annex
Client
Beam Development
Status
Completed 2016
Location
Portland, OR
Sustainability
LEED-EB: O&M Gold Certified
Services
Sector
Specialties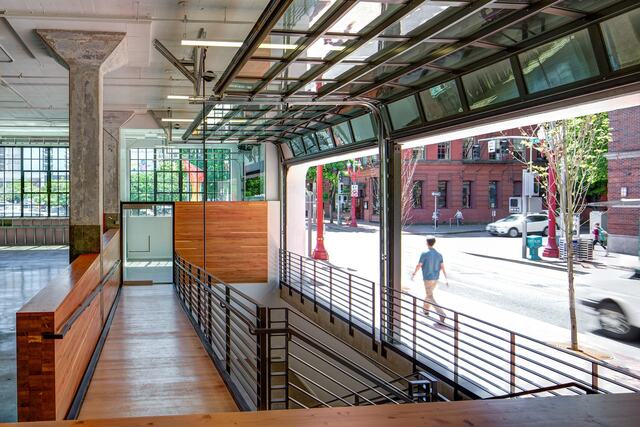 Seismic upgrades in a new creative space
Seismic improvements include installation of steel-braced frames, concrete shear walls and drag struts – all while maintaining occupancy of the tower.
Reclaimed wood and existing concrete and timber on display
Inside the Annex, the existing concrete and timber structure are left exposed to create open and flexible floor plates for new tenants. Particular attention was paid to increasing the available natural light on each floor. Steel loading dock doors have been replaced with glass and metal garage doors, and reveal a dramatic reclaimed wood bridge ramp and stair.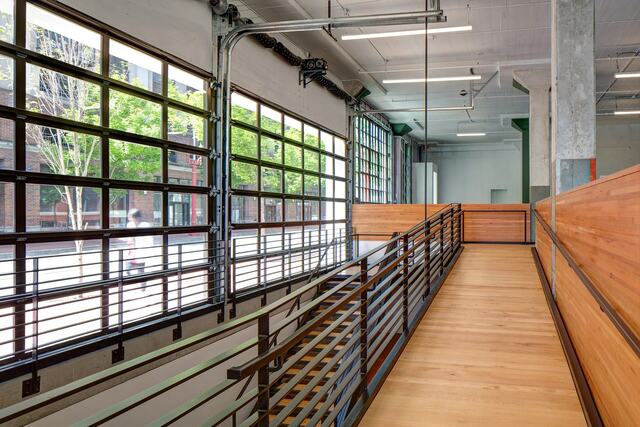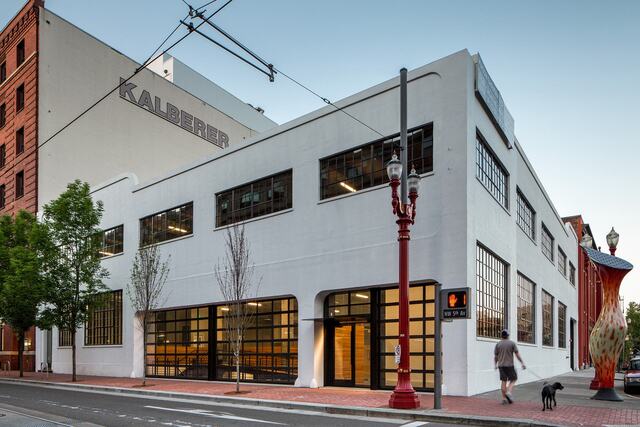 Improved windows shed new levels of light
First floor windows were enlarged and replaced with new thermally-improved replica windows, and three large, north-facing roof monitors have been added to provide centralized natural light. In addition to improving daylighting, the added glazing provides glimpses of activity inside the building.