SERA is engaged in master planning effort, rooted in regenerative design, for a new mixed-use community in Blaine County, Idaho.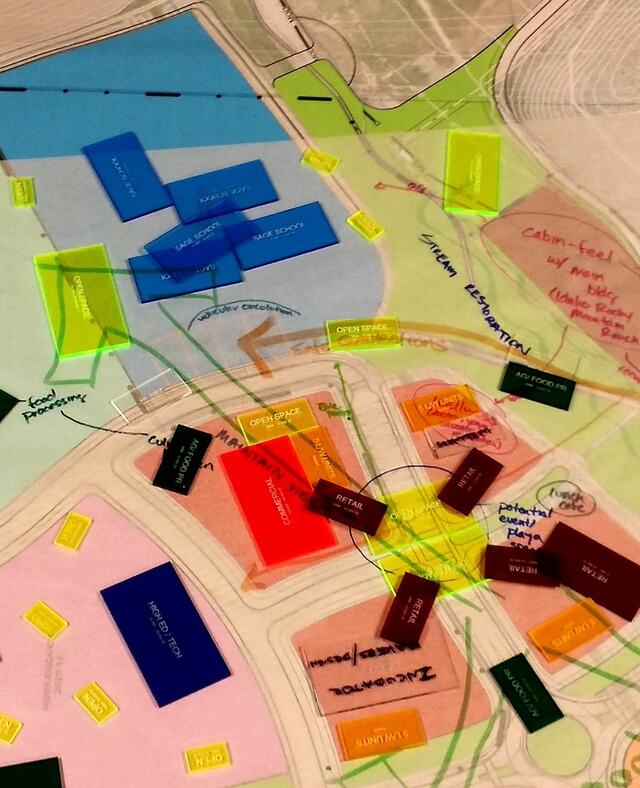 Details
Name
Quigley Farm Master Plan
Client
Quigley Foundation
Scale
1,500 acres
Status
Ongoing
Location
Hailey, ID
Services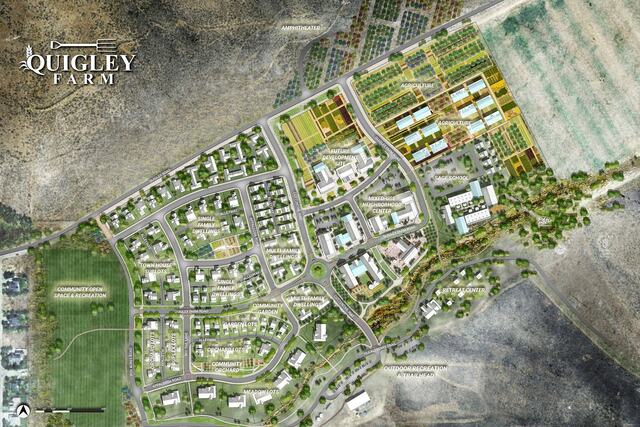 1,500 beloved acres
Quigley Farm is a proposed development on 1,500 acres adjacent to the city of Hailey, at the mouth of scenic Quigley Canyon, surrounded by undeveloped trails and natural areas cherished by locals.
A sustainable vision developed in community
Every design decision for Quigley Farm has been rooted in the ecology, culture and historical depth of this location to deliver a unique place-based solution. Envisioned as a self-sustaining community featuring a small commercial core, Quigley Farm will also incorporate housing, organic food production, an agricultural center, and an ecologically-centered local school.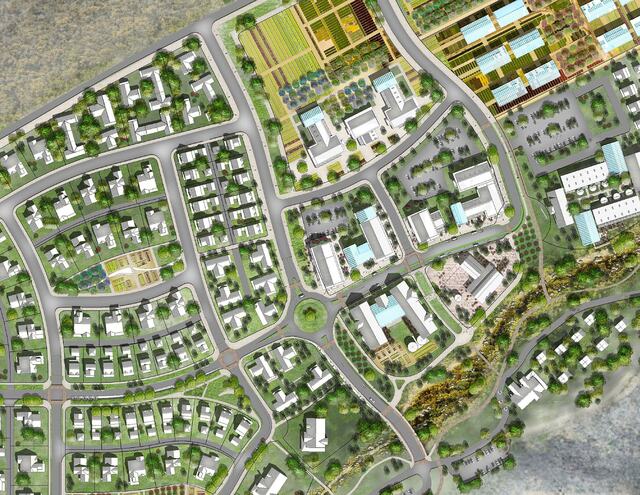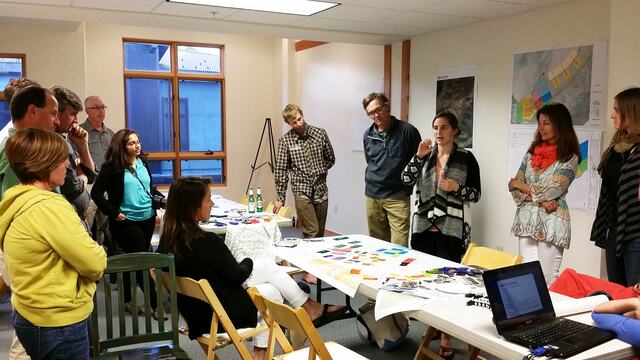 Civic ecology and an involved community creates an inspired vision
Partnering with the Regenesis Group and Biohabitats, SERA initiated the planning process through a robust community-based design process, integrating Regenesis' "Story of Place," to define the unique traits that shape Quigley Canyon and the Hailey community. Stakeholders were then engaged in a series of Civic Ecology workshops to explore and map the resource flows of their community. Continued community engagement has included subsequent visioning and programming sessions to conceptualize the character and experience of the mixed core of the future Quigley community.
Living lightly, and restoratively, on the land
The resulting plan for Quigley Farms sits lightly on the land, restores soils damaged by past overproduction of agricultural land and ultimately enhances the natural function of the site. With its implementation, Quigley Farm will restore native vegetation, create new open spaces, reconnect migration corridors and enhance habitat for regional wildlife, all while creating a new self-sustaining neighborhood centered around organic food production.