Portland's historic Slabtown neighborhood has transformed from an underutilized industrial area into a thriving interconnected walkable community, with SERA's influence felt in every detail.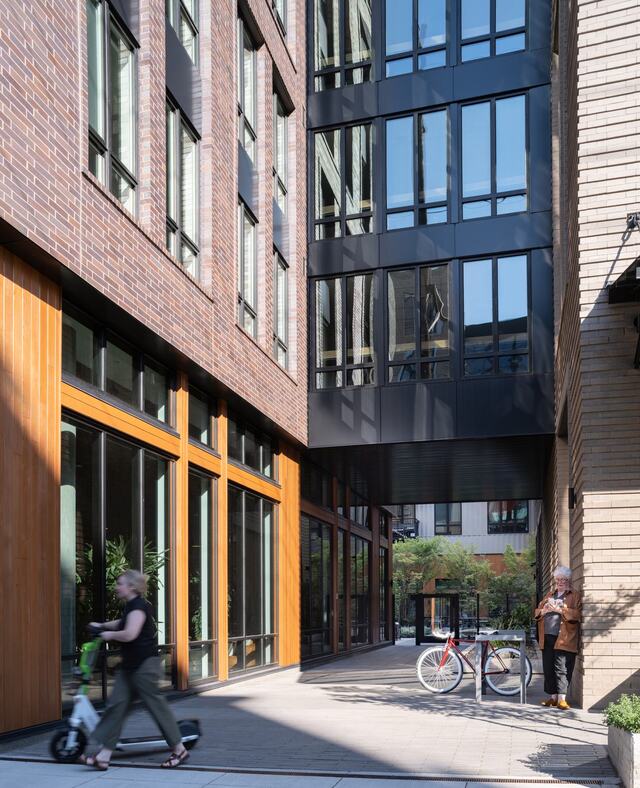 Details
Name
Saltwood
Client
Cairn Pacific and Prometheus
Scale
354 units, 500,000 SF over two buildings
Status
Completed 2022
Location
Portland, OR
Sustainability
LEED Multifamily Midrise Gold Certification
Services
Sector
Specialties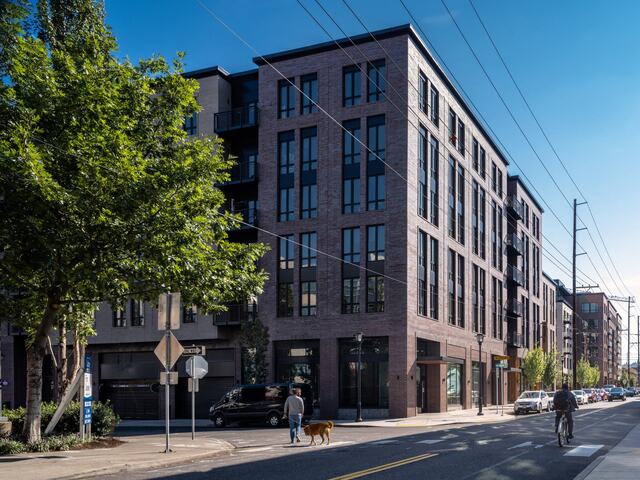 Slabtown: The past, present, and future of Portland.
The connective thread throughout the Slabtown neighborhood is part of its charm. It provides what has been described as "a glimpse of the city's future" as it grows into a dense, vibrant urban environment through intentional design and multi-use buildings, while honoring and acknowledging the city's industrial past.
Lumber history on display
Slabtown's name comes from the district's lumber mills that would sell slabs of log edges as a cheap source of fuel. Located within the larger Slabtown neighborhood, Saltwood's design serves as an homage to Portland's historic lumber industry through integration of natural materials and warm wood finishes throughout the building.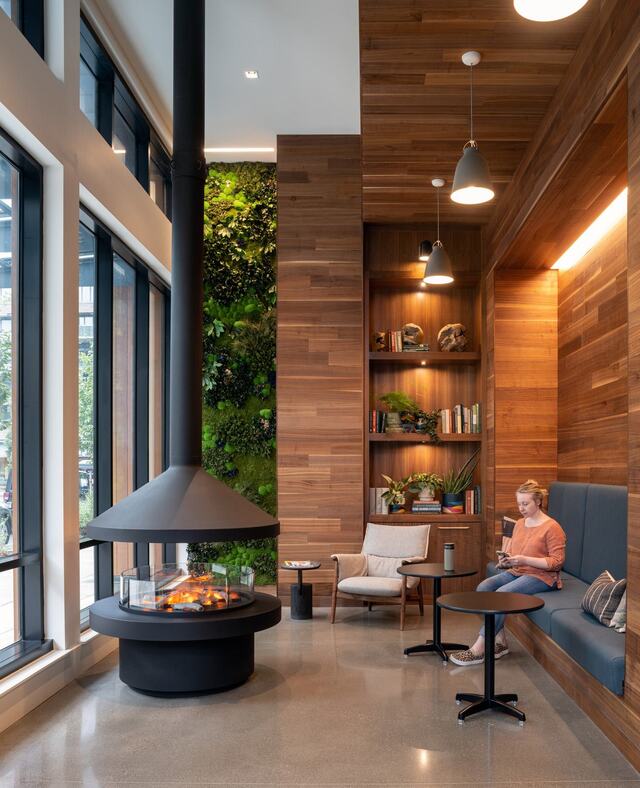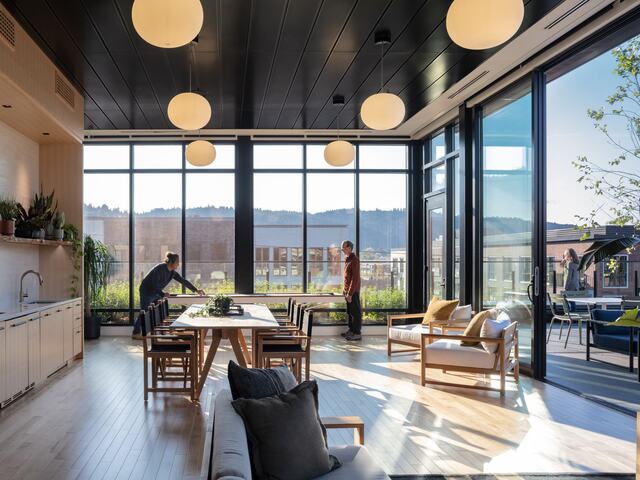 A shared commitment to healthy spaces
The many shared, open spaces bring light and vibrancy to the space. The design features an iconic greenhouse on top of one building, complete with a heated potting shed, vegetable garden and herb wall, and a sunroom atop the other adjacent building. As to the name, the word salt evokes therapeutic, health-giving qualities.
Community and Connection in Slabtown
Saltwood exhibits new design driven by values of community and connection while still staying true to historic neighborhood roots. The story of Saltwood is one of transformation and wellness, a narrative that is woven into the name as well as every architectural, art, and design decision. Saltwood brings to life the vision of converting a harsh industrial area into a highly walkable, vibrant mixed-use community with housing, retail, and open space. The opening of Saltwood completes the 7th full city block of new architecture designed by SERA in the neighborhood.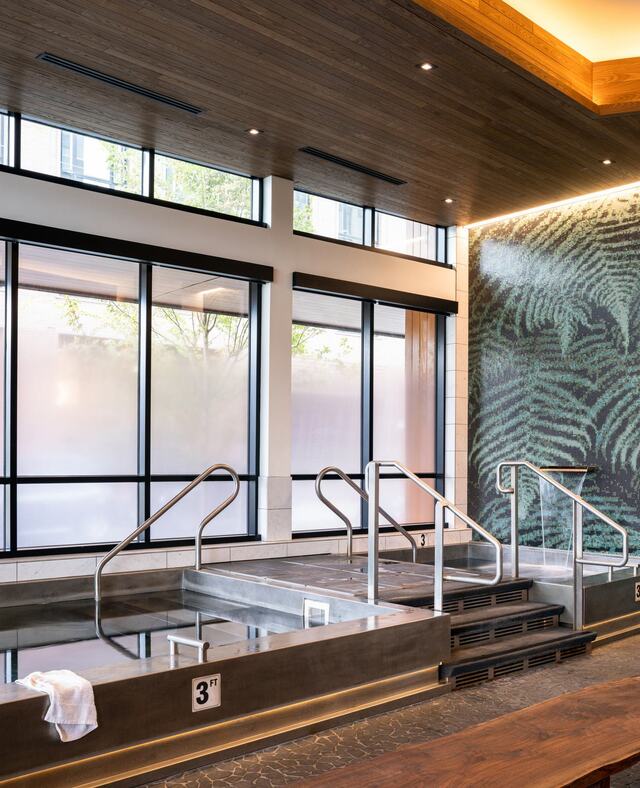 The refreshing spa at Saltwood North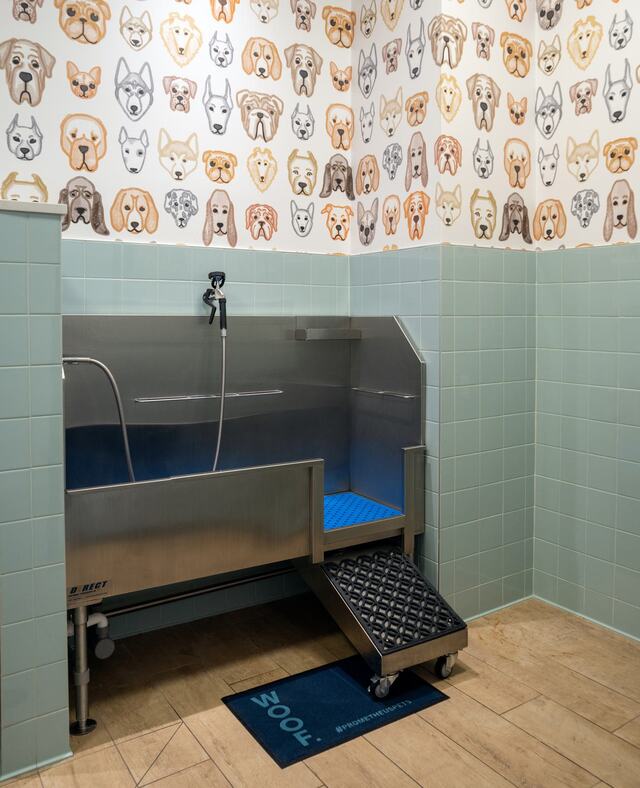 Even Rover deserves a healthy amenity
"It's truly incredible how Slabtown has evolved from an ocean of asphalt to one of the city's most active neighborhoods in just ten years. Usually, you're excited to do one building in a neighborhood, but to do so many and create a neighborhood is a once-in-a-lifetime opportunity."