Nestled in Southwest Portland's Goose Hollow neighborhood, the Sawbuck building is a multi-family, eight-story apartment building designed to stand the test of time while achieving high sustainability goals.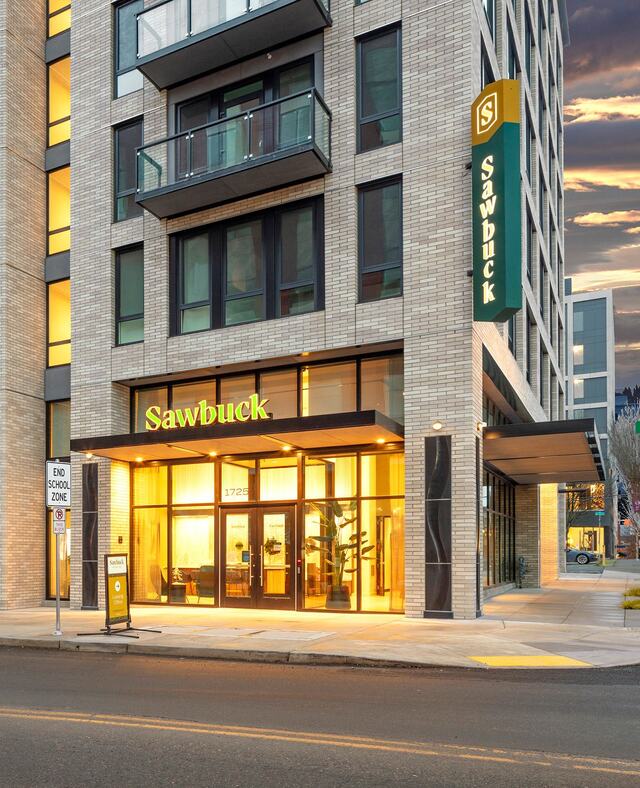 Details
Name
Sawbuck
Client
Greystar
Scale
182 units, 8 stories, 12,000 SF retail
Status
Completed 2021
Location
Portland, OR
Sustainability
Targeting LEED for Homes Mid-Rise Certification
Sector
Bridging the gap between modern and historic
The long-lasting, high-quality feel of Sawbuck shows that it will fit well in its surroundings for years to come.
Enduring quality with an iconic facade
Sawbuck's U-shaped design maximizes daylighting while evoking New York's famous Flatiron building with a curved corner at SW 18th and Salmon. The enduring brick facade, tilt-turn windows, aluminum storefront glazing, steel canopies, and glass guardrails present a classically modern appearance.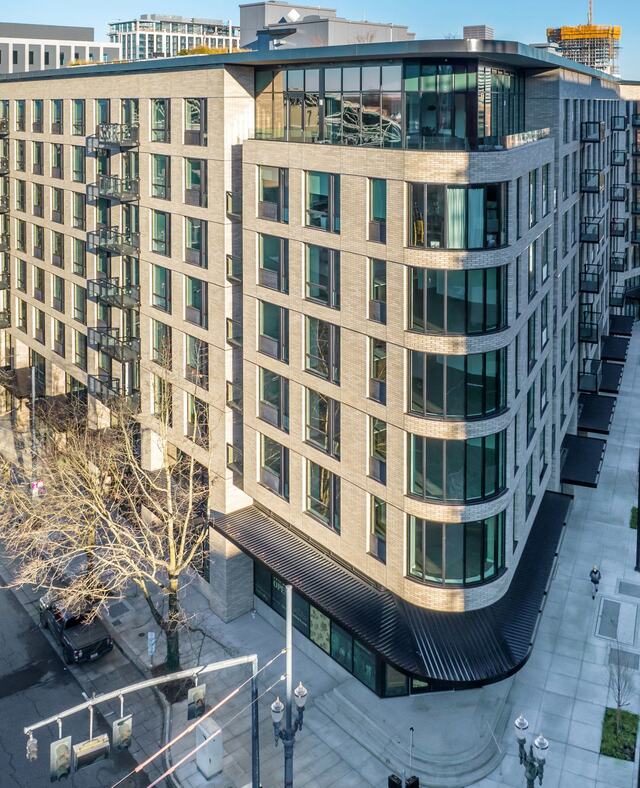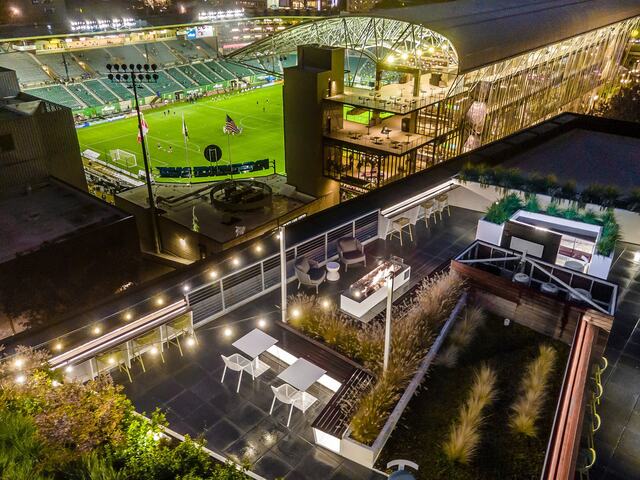 A prime spot for viewing the game, in a building that fits right in
Greystar's first development in Portland, the client was looking for a high-quality, long-lasting building that fits well into its surroundings for many years to come. The team reviewed the project through several community alignment meetings and were praised for bridging the gap between modern and historic.
An urban, transit-oriented ethos
Located along the light-rail (MAX) line, the project embodies transit-oriented development. The materials specified include brick, Equitone Cement Panel, tilt-turn windows, aluminum storefront glazing, steel canopies and glass guardrails.
Sawbuck Apartments was completed in summer 2021 and is targeting LEED for Homes Mid-rise certification.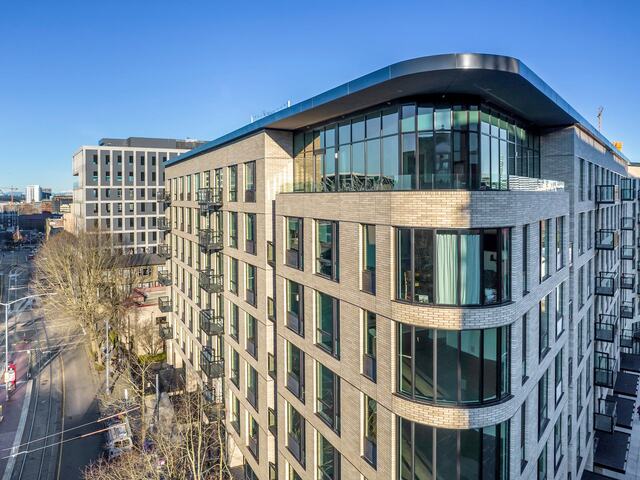 High quality, affordable housing
Modern, high quality, and affordable, Sawbuck offers 182 residences comprised of a mix of studios, one- and two-bedroom units. As one of the first projects approved under the City of Portland's Inclusionary Housing program, 10 percent of Sawbuck's units are reserved for households making 60 percent of median family income for a two-person household.