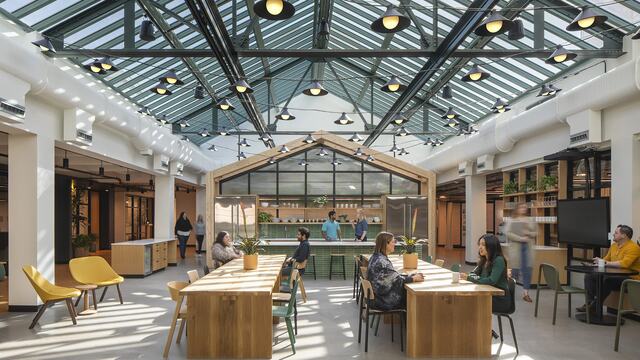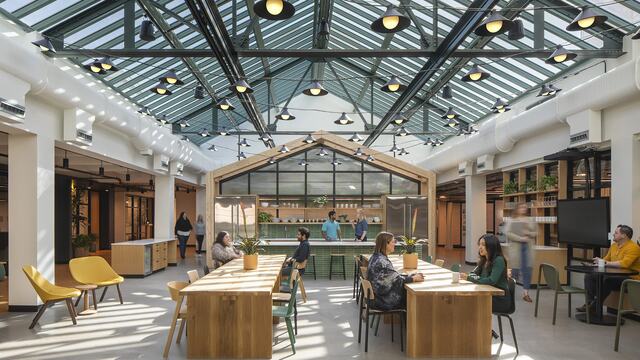 SERA Portland Headquarters
SERA had the fortunate opportunity to design and build a brand new space that embodies the firm's sustainability, health and equity values.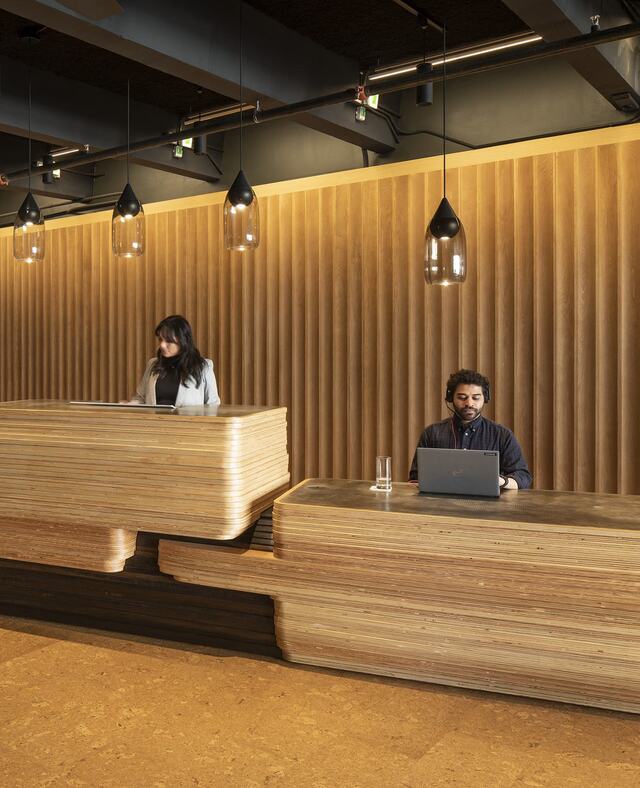 Details
Name
SERA Portland Headquarters
Client
SERA Architects
Scale
40,000 SF
Status
Completed 2022
Location
Portland, OR
Sustainability
Pending: LEED v4 CI Platinum, WELL v2 Platinum, ILFI Zero Carbon, Living Building Challenge CORE, Living Building Challenge Petal Certification for Materials, Health & Happiness, Equity, and Beauty
Services
Sector
Specialties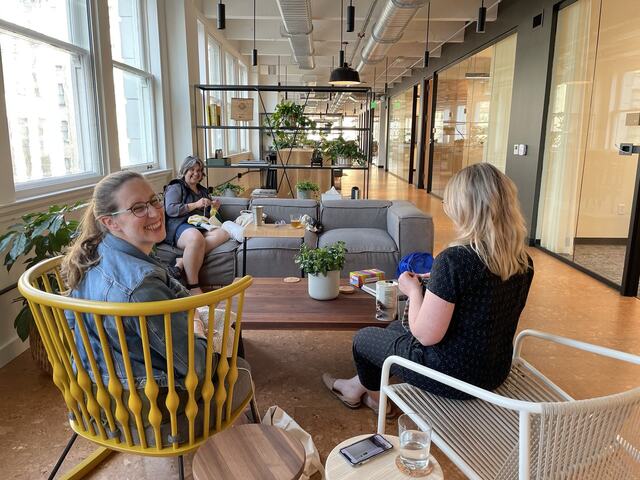 A living laboratory for flexible work
By providing a balance of focused and collaborative spaces, we're giving our staff the opportunity to curate their daily work experience. When building fewer desks, it's important to supplement with additional spaces for work. While we only have 135 desks in the office today, we have more than 500 seats in the studio - in conference rooms, collaboration zones, and quiet work areas distributed across the floor. We planned our space for flexibility - allowing for spillover.
Biophilia. Built in.
Biophilia—the idea that humans are inherently connected to nature and benefit from both subtle and overt cues that stimulate that connection — is a foundational aspect of the design of SERA's new office space. Natural materials, live plants, soft textiles, and provides connections to nature with wild unfiltered daylight in the atrium create a sense of refuge, views, and energizing visual stimulation.
Human health and wellness
We center the individual experience and prioritize decisions that contribute to human health and well-being. Every detail supports people and their comfort–from the moment they arrive and experience the spatial, acoustical, and thermal variety that makes them feel at ease.
Daylight encourages the use of the stairs, integrates biophilic design into every space, and breathes new life into this architectural landmark in Portland's urban core.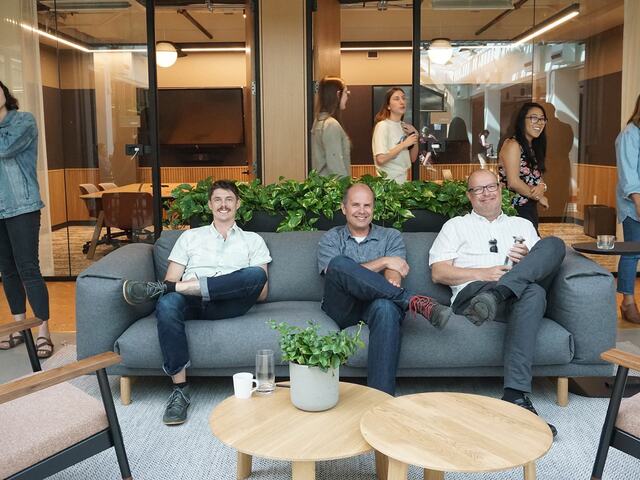 A plan built around collaboration, community, and focus
We focused the space plan on three major components:
Places for people to focus and perform individual tasks; places for people to collaborate and work interactively; and restorative spaces for socializing and relaxing.
Where these three major program areas meet each other, exciting things happen.
Sustainability guided our design
LEED v4 CI Platinum
WELL v2 Platinum
ILFI Zero Carbon
Living Building Challenge CORE
Living Building Challenge Petal Certification for Materials, Health & Happiness, Equity, and Beauty
Related Projects