The Nines, A Luxury Collection Hotel
Named in honor of Meier & Frank, once the largest retailer west of the Mississippi, the historic home of The Nines Hotel was preserved, renovated and given new life through a partnership between SERA, the Portland Development Commission, and Sage Hospitality.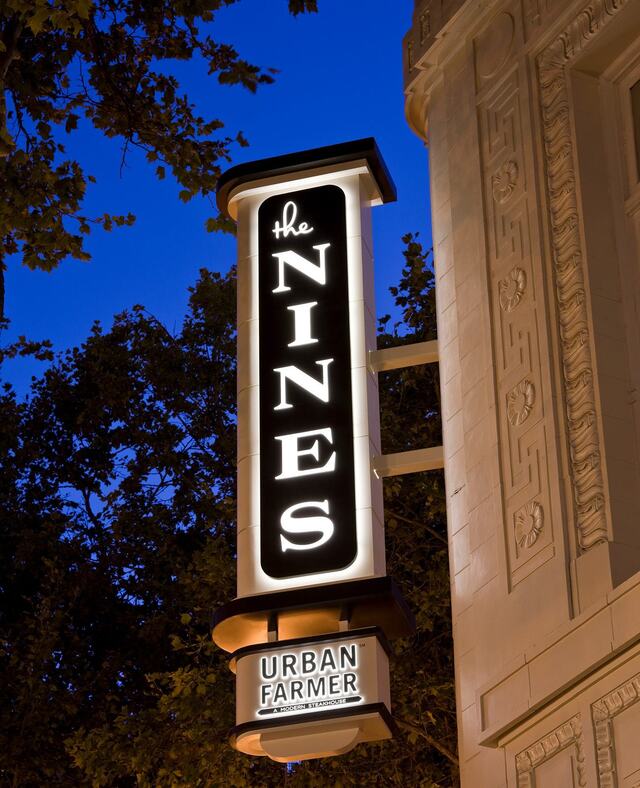 Details
Name
The Nines, A Luxury Collection Hotel
Client
Sage Hospitality
Scale
333 guestrooms
Status
Completed 2008
Location
Portland, OR
Sustainability
LEED NC Silver Certified
Services
Sector
Specialties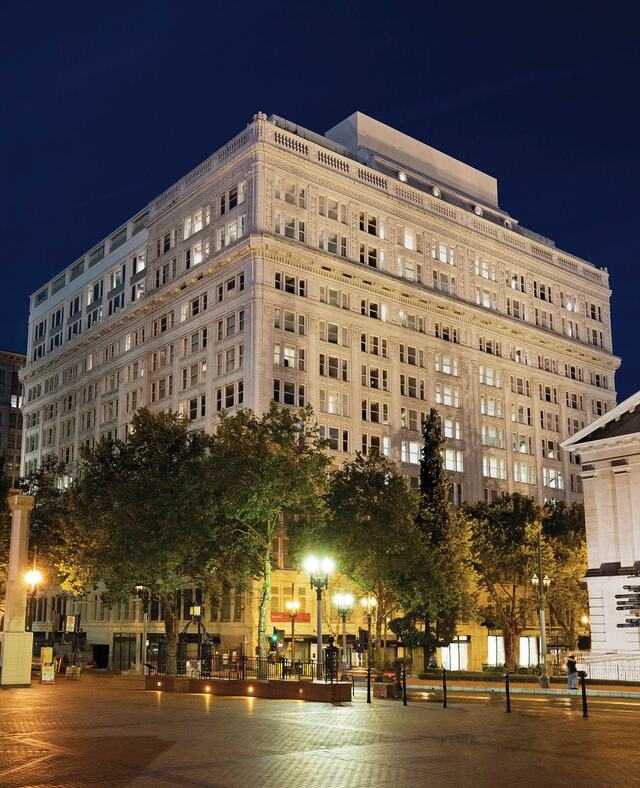 A historic building updated for modern use
On the National Register of Historic Places, the mixed-use building now includes a luxury hotel, with meeting rooms, a ballroom, restaurants, and a roof-top lounge, all above a five-floor department store.
SERA devised a solution to revitalize the building which involved consolidating the department store to the first five floors, retaining the original function and retail fabric important to downtown, while accommodating a new use. For the Nines, a street level welcome lobby was integrated with the ground floor retail connecting guests to the hotel, occupying the upper nine floors
Forward-thinking upgrades that take the Meier & Frank Building into the future
The building was given an extensive seismic and systems upgrade, and the existing terra cotta skin of the historic building was evaluated and upgraded to improve energy performance and minimize air infiltration.
A transformational daylight atrium
To accommodate the layout of the hotel's 333 guestrooms, a seven story daylight atrium was cut into the building, creating a central focus space for the hotel's lobby, bar, and restaurant. A full seismic upgrade utilizing an innovative viscous damper system was also incorporated.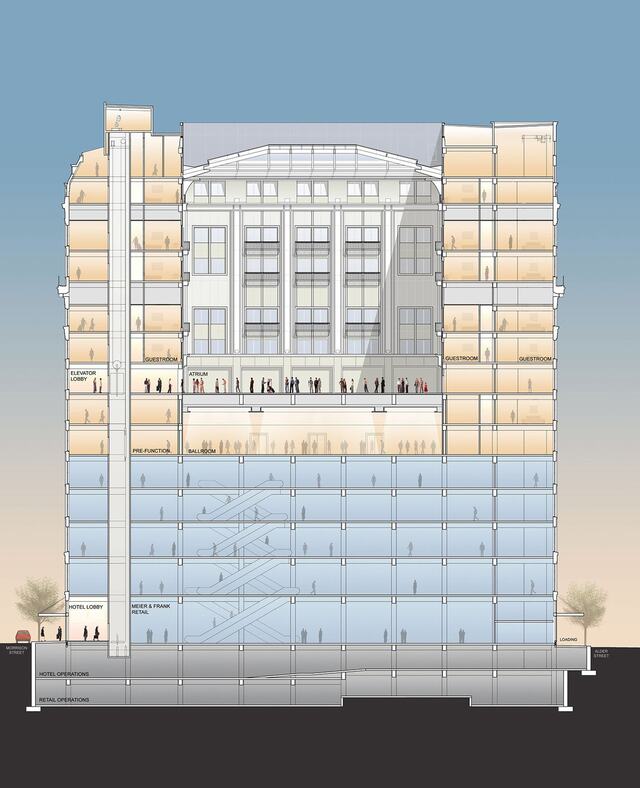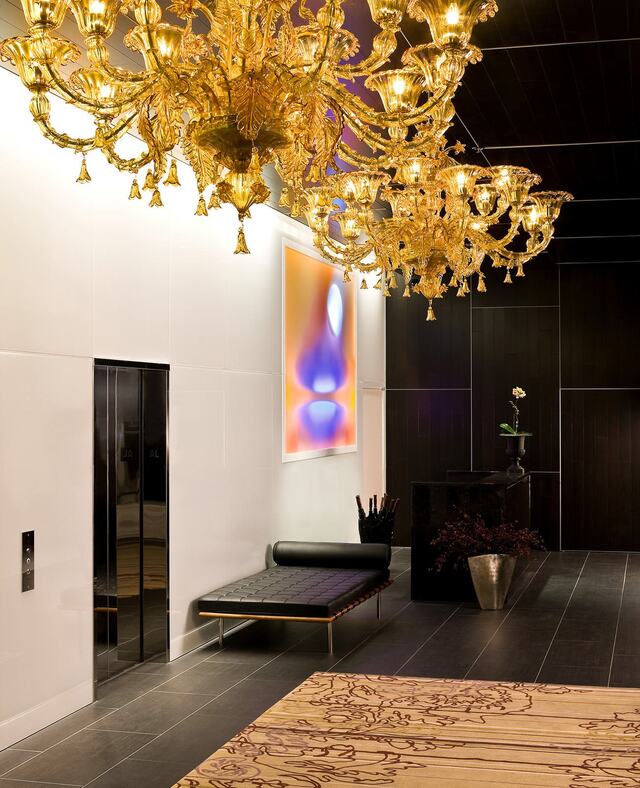 Luxury hospitality and sustainable design go hand-in-hand
Environmental considerations were a main focus of the renovation. The Nines serves as a primary example within the hospitality industry that LEED Silver Certification can be achieved in a luxury level hospitality property without compromising guest experience.
Nodding to the past while envisioning the future
The design respectfully renovates an important piece of Portland's social and architectural history while accommodating a new use, increasing environmental performance, and extending A.E. Doyle's Meier & Frank Building's usable life well into the future.