Turning a multi-tenant warehouse park into a cohesive workplace campus took vision. We applied urban thinking to maximize pedestrian connectivity between the five buildings creating a connected campus atmosphere.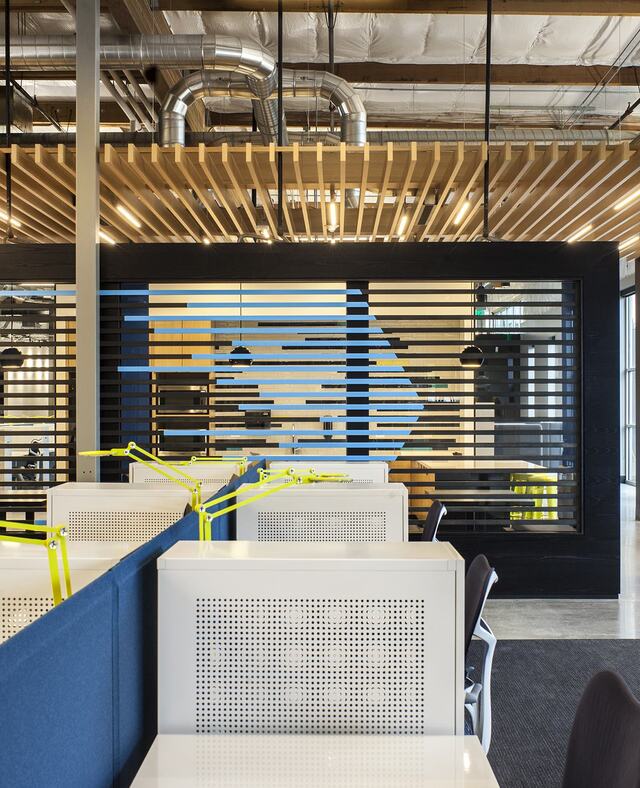 Details
Name
Campus Transformation
Client
Confidential
Scale
157,952 SF
Status
Completed 2017
Location
Beaverton, OR
Services
Sector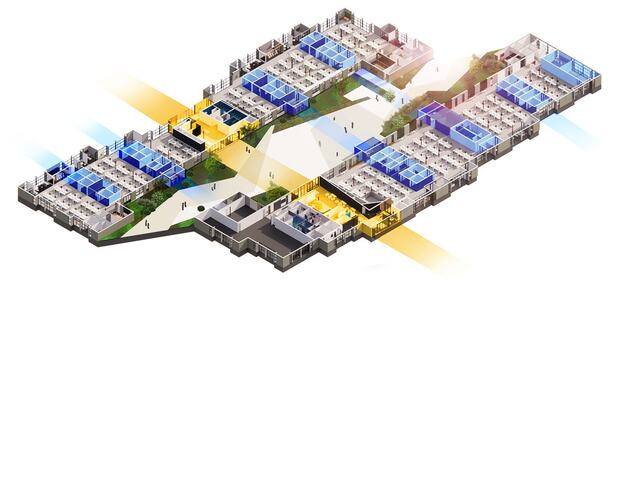 Creating connections across buildings
New entry lobbies cut the long, narrow buildings into two sections each and pair the buildings across common courtyards. Small building additions or 'pop-outs' extend office spaces directly into the landscaped courtyards.
Areas that connect, with an on-brand vibe
Common kitchens and lounge areas bring people together and serve as campus-wide gathering spaces. Lobbies form the connective tissue
of the campus, and each lobby is a celebration of the client's brand, with sports-inspired materials and colors.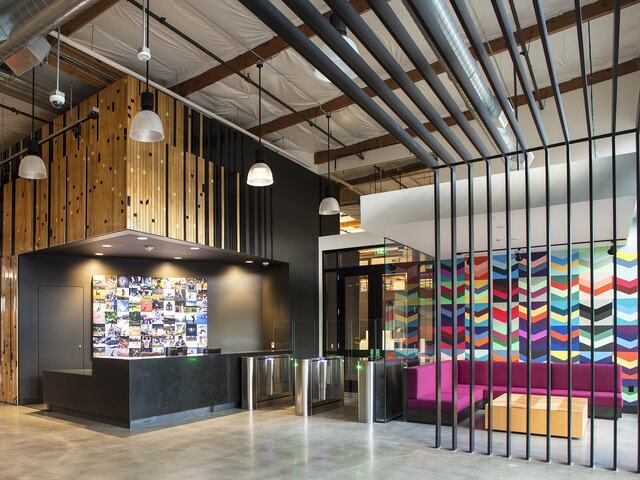 Distinctive spaces for a distinctive brand
Creating a space that celebrates the athletic achievement and cutting edge products that the client is known for meant taking a deep dive into the client's culture, reputation, and values. Each building exudes positivity with distinctive themes of energy, camaraderie and passion for innovation. Unexpected details convey the culture of sports and individual athletic achievement.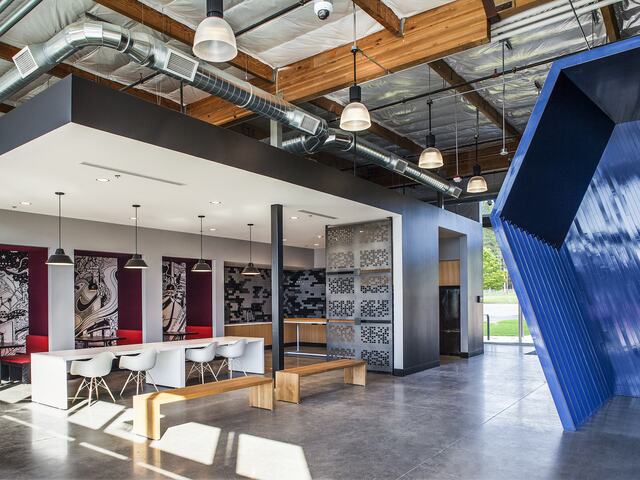 Creating a Workplace Out of Warehouses
Teaming with Fortis Construction on this design-build project, SERA delivered a cohesive and unifying design for six existing buildings. Nondescript, single-story 1980s tilt-ups, each building needed to meet the client's high workplace design standards, support significant brand content integration, and give employees at the new campus an experience paralleling that of the company's renowned world headquarters.