Students seek out the University of Oregon for its unique culture of openness and exploration, and the EMU is designed to embody that culture.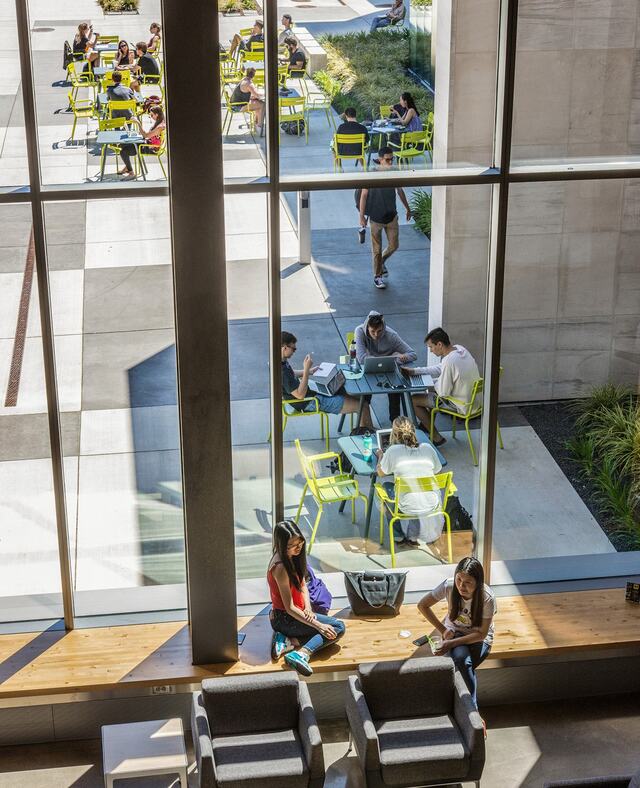 Details
Name
Erb Memorial Union
Client
University of Oregon
Status
Completed 2016
Location
Eugene, OR
Sustainability
LEED NC Platinum Certification
Services
Sector
Specialties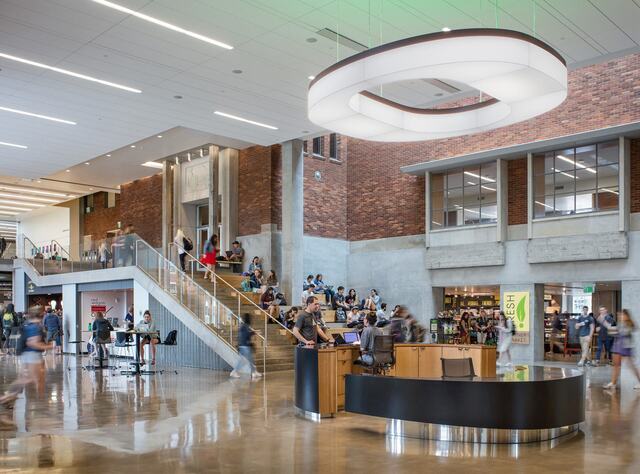 A central hub, updated and optimized
This student center is a prominent gathering space for students, but suffered from outdated spaces and circulation issues, both within the building and in terms of its broader campus context.
Engaging spaces that support meaningful work
The goal of the project was to expand the center to provide programs, services and spaces that are engaging to student user groups and that support the university's academic mission.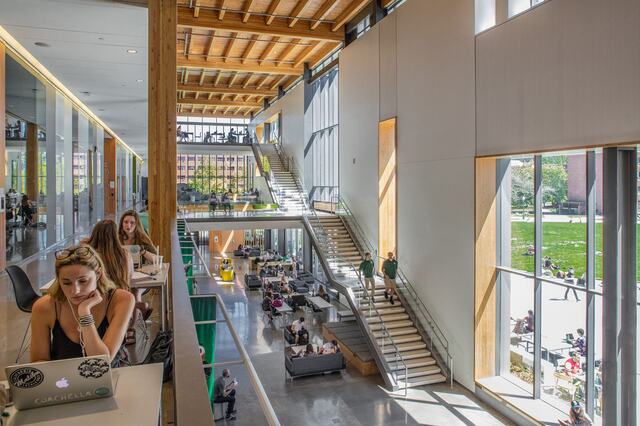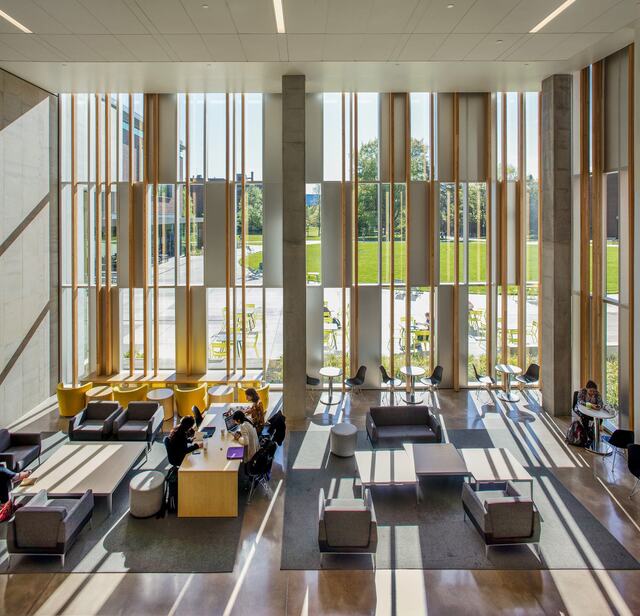 Sustainable, welcoming, light-filled space
The completed renovation showcases UO's commitment to sustainability at all levels, while creating an inviting central hearth for the campus.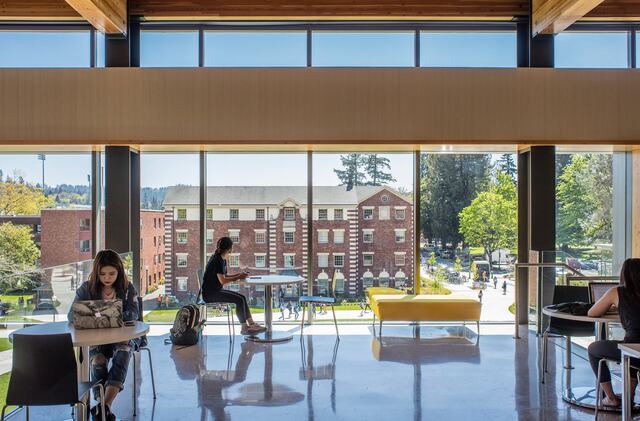 Solution-oriented community engagement
In order to gain consensus from the multiple invested user groups on campus, SERA initiated a series of workshops and hands-on design sessions with university staff, faculty, and students.
Building understanding with stakeholders about needs, goals, and values
These work sessions resulted in a clearer understanding of the center's interaction and implication to the surrounding campus, detailed program goals for each student user group with space in the center, and a design vision that embraces these goals and benefits the campus.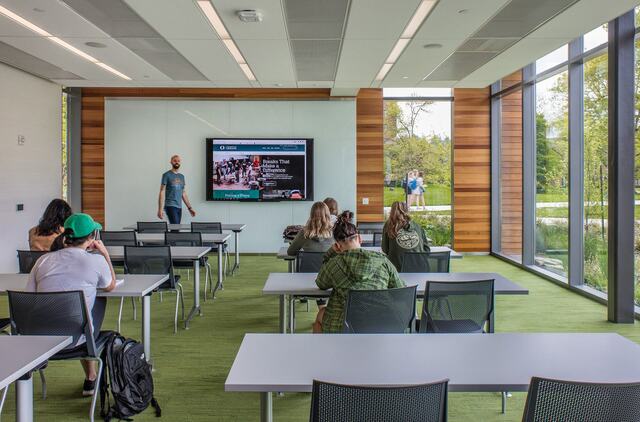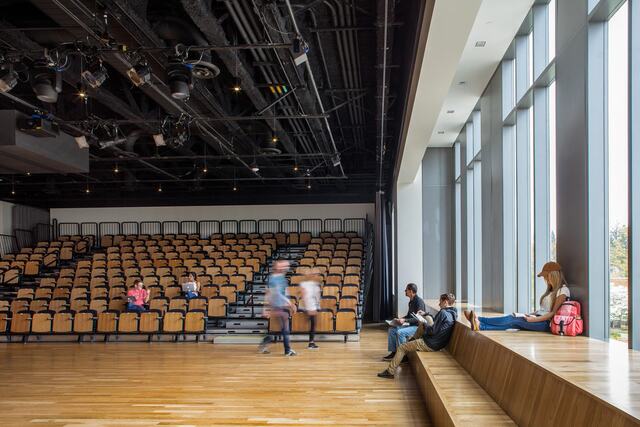 A variety of spaces for a diverse set of needs
The program for the student union building includes a multipurpose room, and numerous meeting rooms in addition to the more traditional program elements of a student union.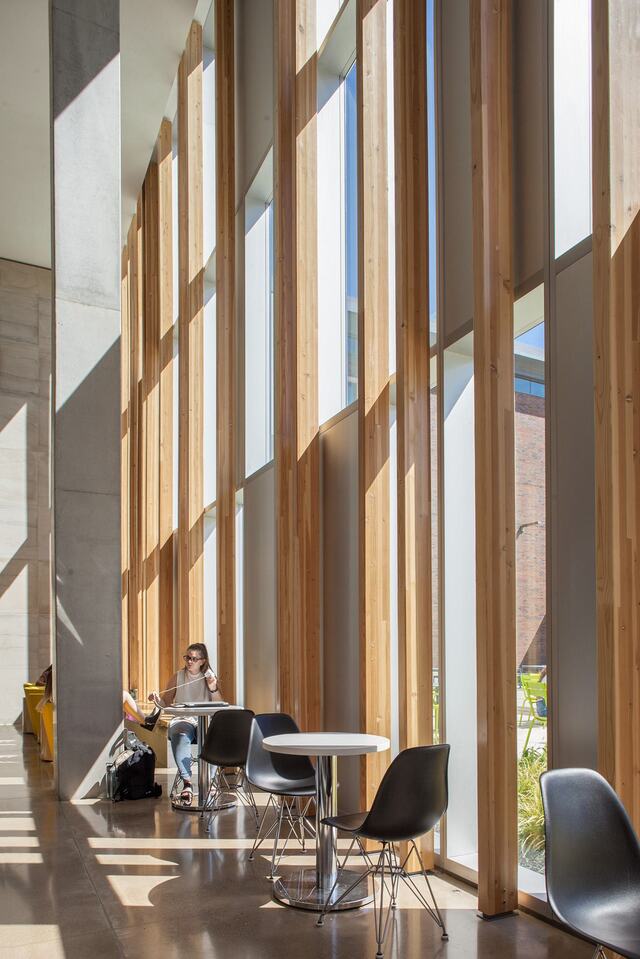 The University's message to its students:
The EMU is more than a building; it's a variety of programs and services designed to help you get the most out of your student experience. It's your union; and it was designed to support you and serve as the largest living room you'll ever have.
Press
The Register-Guard, Oct. 6, 2016
DJC Oregon, April 30, 2015