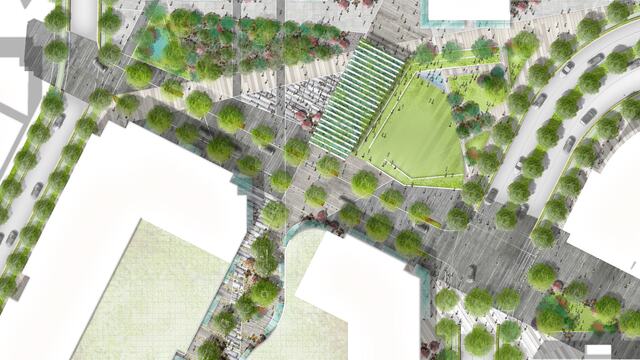 Urban Design: Exploration and Innovation
At SERA, we take a collaborative approach - looking at projects from all angles. Our process is one of inspiration, connection, and evolution, always looking for the right tool to tell the story and pushing the limits of innovation.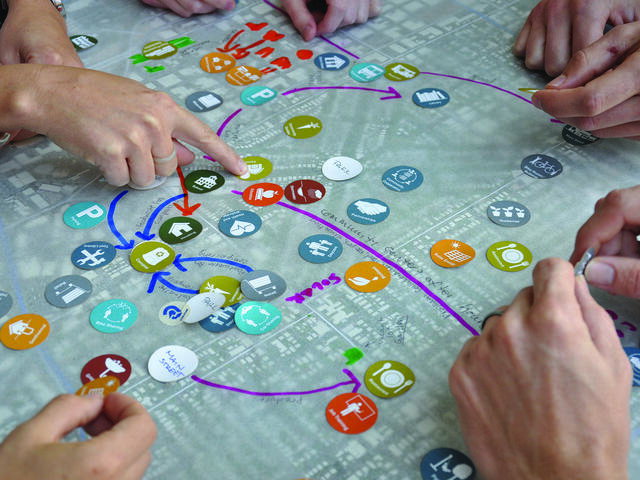 How we start
We believe a strong design begins with a connection to the community - engaging, listening, questioning, recognizing, and translating. SERA actively works to hear from a diverse range of voices, often representing disparate groups and needs, working to find a balance that fits program to site. A space is successful when it is a reflection of the community and becomes a vibrant and activated hub for recreation and connection.
It begins with you
On Alpine Ave, the designers acted as the facilitators, leading multiple stakeholder groups through the process of transforming the ideas of the Northeast Gateway Plan into a reality. SERA began with two workshops, educating the community on the opportunities and constraints of shared streets and listening to their feedback. Based on these preferences, SERA developed concepts, putting them before the community for review during open houses. This continued dialogue helped to refine the concepts into a single vision and kept the community enthusiastic about the project and process.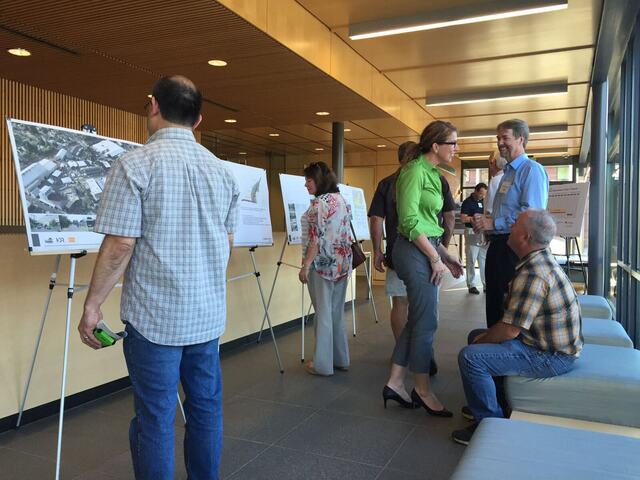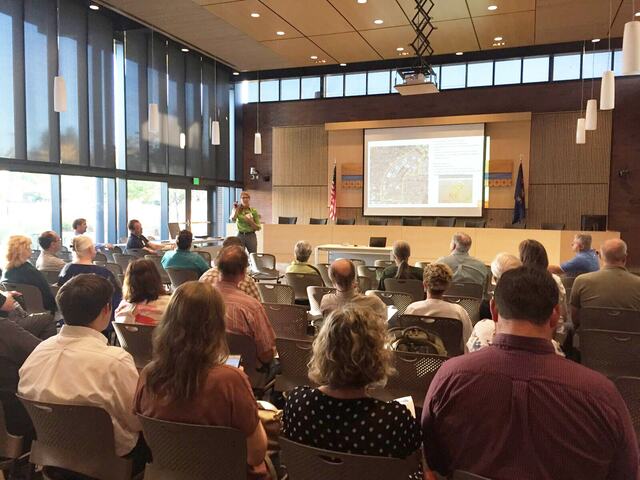 Community-engaged design amplifies voices and creates consensus
SERA continued to engage the community, ensuring that all voices were heard and considered in the design. We traveled door-to-door to speak to residents, business owners, absentee owners, everyone! We discussed equal access, parking design approaches, current needs, and future plans.
SERA refined the preferred plan to accommodate the desires and needs of the neighbors and businesses, vetting it once more with the community members to ensure we captured their goals.
During this entire process, we immersed ourselves in the community through event attendance, meeting with stakeholders, and hosting design charrettes. This collaboration helped us achieve consensus on the design from the community.
Exploring the site
Each site tells a story, and as designers, we must listen to the site to understand its narrative. At SERA, we believe site visits are integral to the early design, allowing us to identify constraints, discover opportunities, and draw inspiration.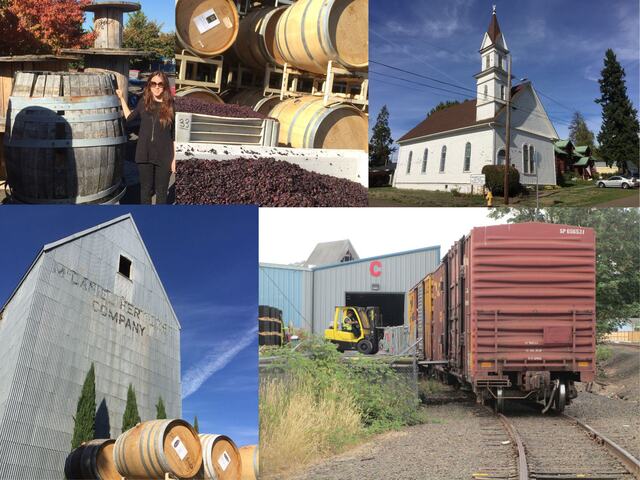 Visions of Alpine
We are immersed in the site investigation from initial explorations,hands-on site analysis, context awareness and user patterns. On Alpine Ave we thoroughly explored the historic features, site materiality, stakeholders needs, and functional considerations to craft a highly functional and beloved community site.
Great things start with a napkin sketch
We subscribe to an iterative process. We love to draw and believe in thinking through sketching. This most simple of tools lets our imaginations wander-exploring forms, mapping connections, and experimenting. Fast, agile, and without commitment, sketching allows us to explain concepts or puzzle out details.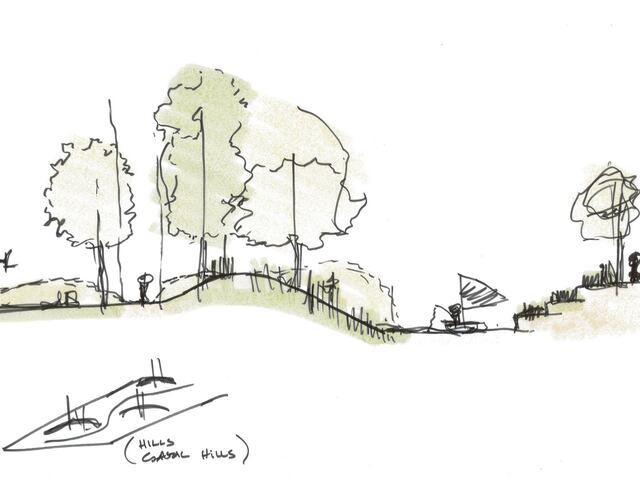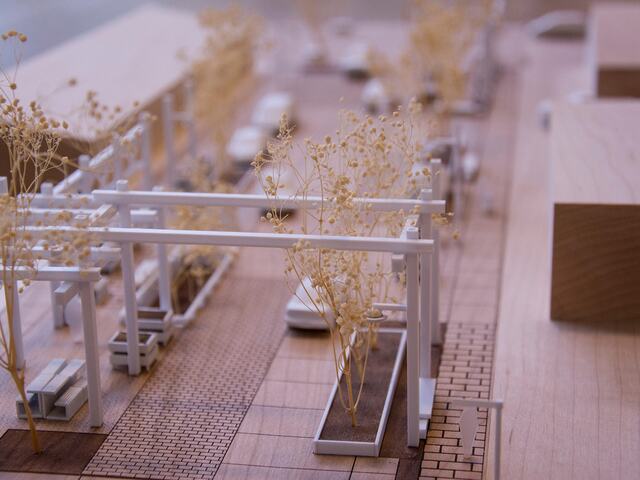 Fostering creativity in the SLAB
The SLAB is meant to be an integral part of our design culture, a place for physical experimentation and exploration, for everyone and all disciplines. It's a place for everything from study models to finished pieces of furniture, art, R + D or anything else you can imagine. It's also a place to play and find inspiration. Learn more about the SLAB.
Visualizing the design
At SERA, we have a team dedicated to transforming the physical world into a digital realm, allowing us to develop, test, and refine design ideas. We can share this vision with other stakeholders, though renderings, videos, augmented reality (AR), or even, virtual reality (VR), selecting the best method of delivery to convey the message and story of the design. Learn more about SERA's in-house Visualizations team.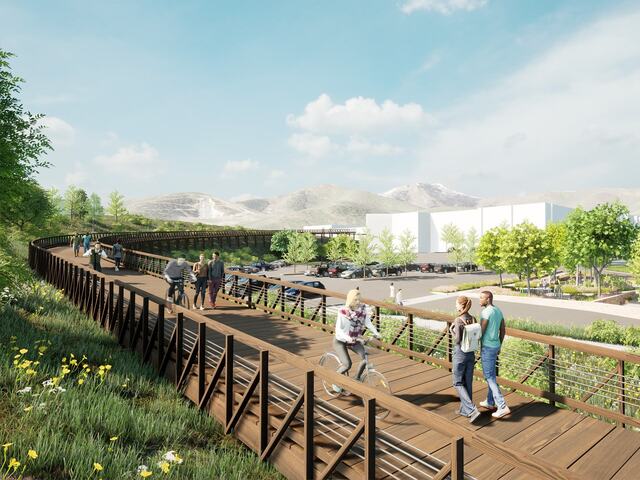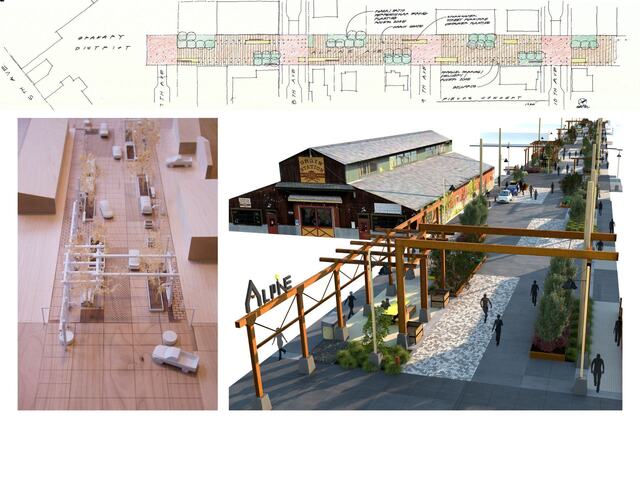 From sketch to model to rendering
For Alpine Ave we began with initial sketches to embed the key concepts, validating and refining through models, digital renderings and virtual explorations. Each step of the process continued to refine the design and allowed us to select the right tool for the right stage of the process.