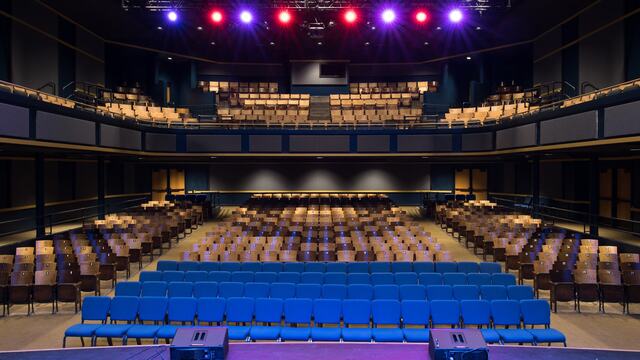 Washington High School and Revolution Hall
Washington High School, a beloved neighborhood monument whose empty halls were filled with rich memories of formative experiences, had fallen into disrepair after standing unoccupied for nearly 30 years. Today, the building is one of Portland's favorite hubs for creativity and entertainment.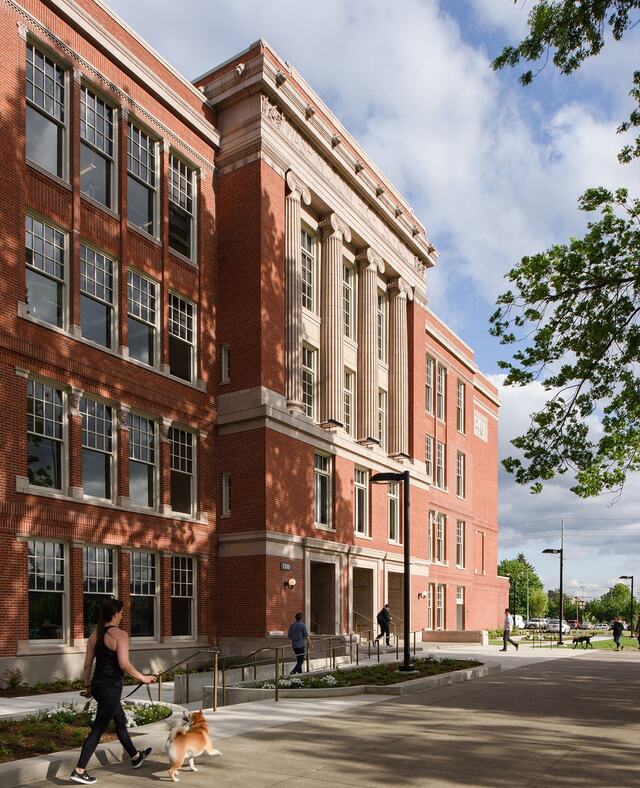 Details
Name
Washington High School and Revolution Hall
Client
Meritus Properties
Status
Completed 2015
Location
Portland, OR
Services
Sector
Specialties
Holding on to the character and history while providing a new, unique experience
SERA worked with a preservation-oriented development team to turn the former high school auditorium into a high-quality performance venue, creating a unique concert-going experience, while keeping the building's period details. Much of the space's character and school-day feeling was retained through careful consideration of essential original features.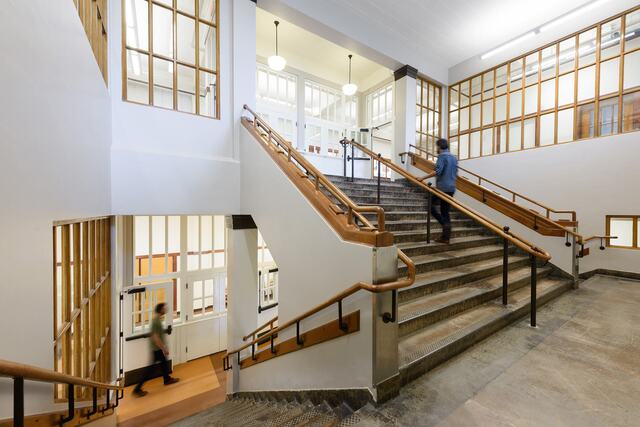 Historic charm, renovation challenges
Though several developers had tried to find a new inspired purpose for the building, it seemed destined to be lost to neglect. Wide, locker-lined corridors, tiny ground floor classrooms, and the two-and-a-half story auditorium offered historic charm but presented re-use challenges that stymied other teams.
Memories inspired by the details
Keeping the lockers and extra wide hallways was a commitment on the part of the developer. Details such as antique IBM clocks, slate chalkboards, classic pencil sharpeners and teacher's cabinets can be found in the offices, while memorabilia from the school's rich history is displayed in a trophy case.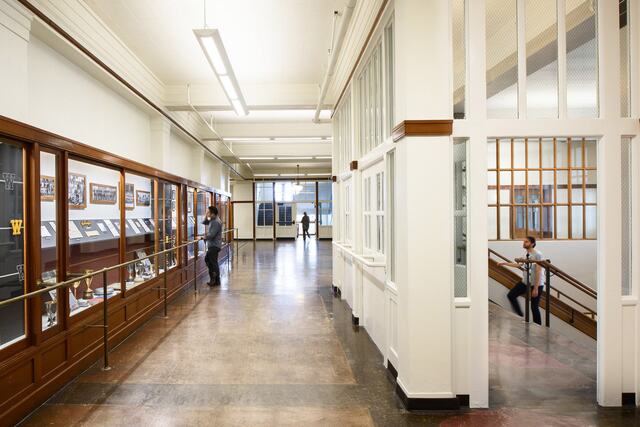 Office space and performance venue harmoniously coexist
With state-of-the-art acoustic solutions, tenants in the classrooms-turned-office-spaces were protected from the new venue's sound, allowing office space and concert venue to harmoniously coexist in a former high school building. Partners PacTrust have been an integral part of the renovation's success and since the initial core and shell renovation in 2015 SERA has worked with Mississippi Studios and New Seasons to make additional improvements.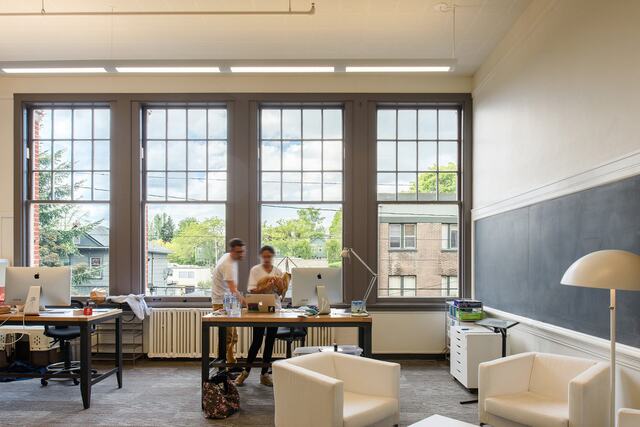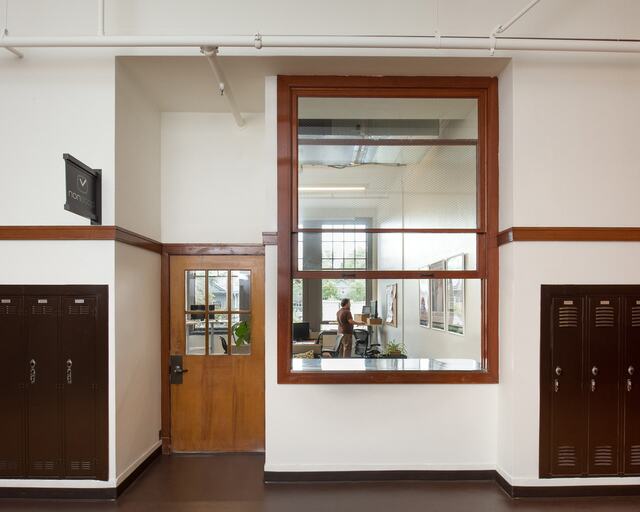 A new identity: The schoolhouse that rocks
Washington High School is now a sought-after space that balances modern office needs, a vibrant performing arts venue, and stewardship for one of the city's architectural riches.
Before: Expansive views from a rooftop full of potential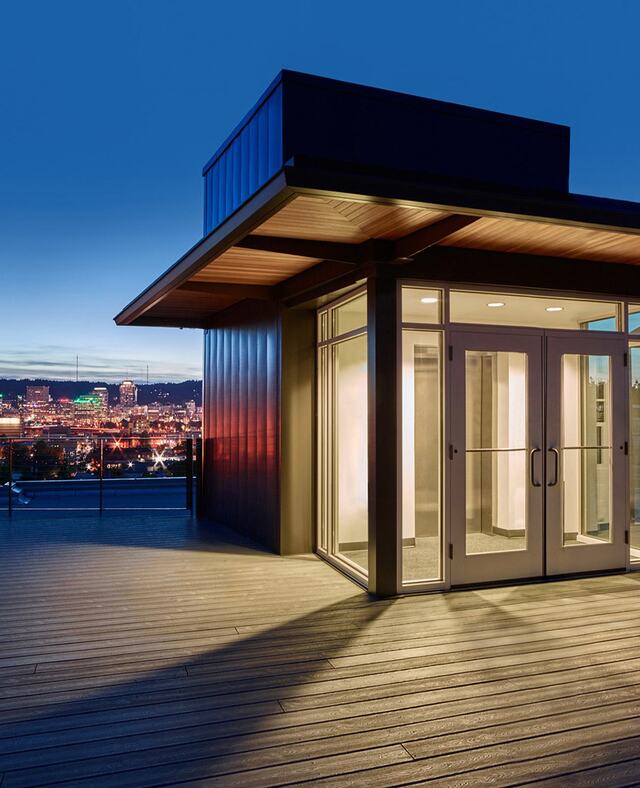 After: One of Portland's favorite rooftop hot spots
"[Washington High School] has become a building that attracts people. And for that it earns a high grade. The same energy that once inspired great scientists and chefs and athletes can live on—only now you don't need a hall pass."
Brian Libby
Portland Architecture, May 5, 2015
Awards
2015 Development of the Year by the Commercial Association of Brokers in Oregon and SW Washington