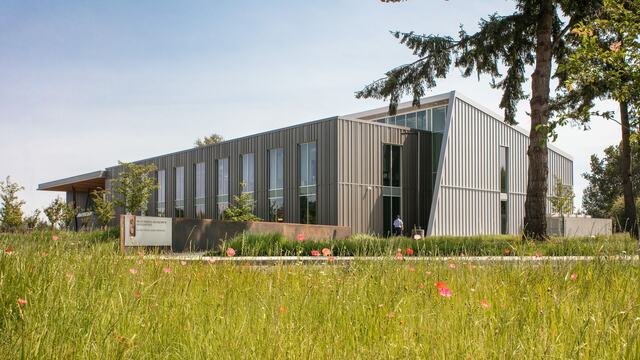 Why sustainability? Our guiding principles.
By focusing on experience, community, and performance, our projects are more sustainable and actively contribute to our firm's purpose–to make people's daily lives better, now and in the future.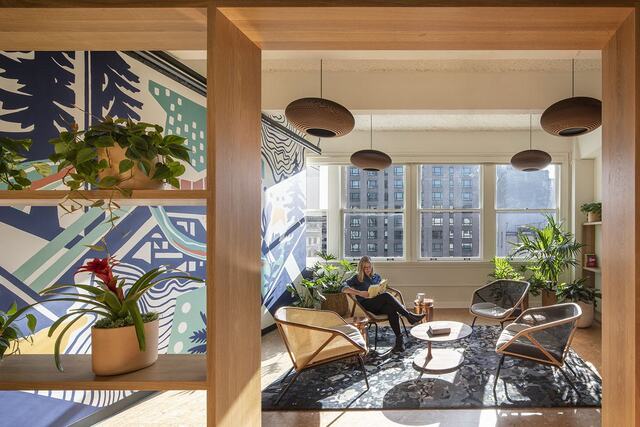 Focusing on people: Equity, health, and well-being
We meet the needs of all users by creating places that are more equitable and inclusive.
We shape environments that promote mental, physical, and social health to enhance human delight.
Making a difference with conscientious resource use
Energy: We support efficient buildings and districts with minimal energy demands and renewable electricity sources. As early adopters of the Architecture 2030 Challenge, we've been reporting the energy demand of our entire portfolio since 2006.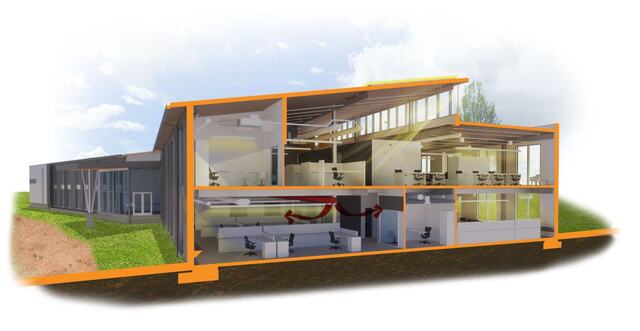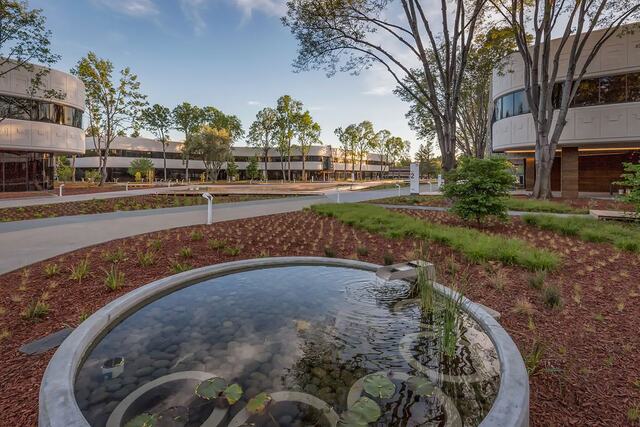 We utilize and honor water as a precious nutrient and finite resource
Solutions like this HVAC condensate capture system at our LinkedIn Middlefield campus not only irrigate, but also provide an innovative water feature.
We select materials that do not negatively impact the health of occupants, nor the health of our ecological systems.
Materials: Building materials are highly complex combinations of synthetic and natural ingredients. At SERA we believe greater transparency will create a more competitive environment for safer products that support human and ecological health, and we are expanding the circularity of the materials we use and reuse in our projects.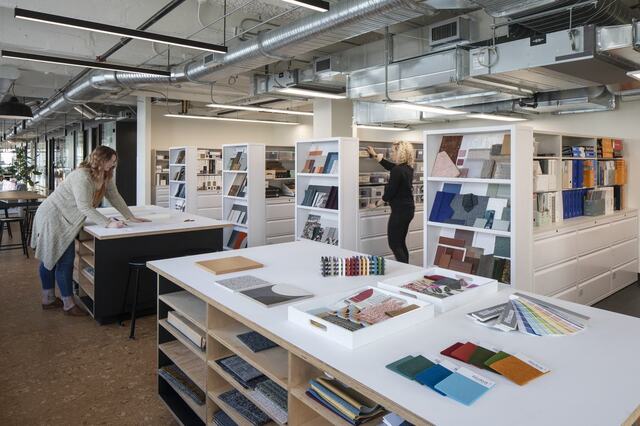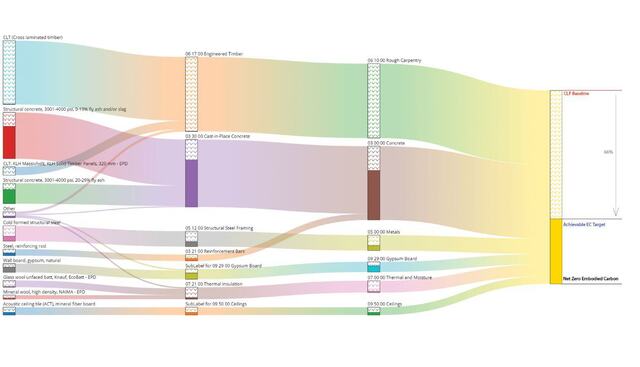 We track the embodied carbon of our projects and use strategies and materials that reduce climate impacts.
Embodied Carbon: SERA is using Life Cycle Assessment (LCA) estimates for different building types and structural systems to approximate embodied carbon emissions of our entire portfolio. This information informs design decisions and helps us make improvements in high-impact areas.
Read the latest blog about the embodied carbon of our portfolio.
By developing a thorough understanding of place-based ecology, we allow ecosystems to flourish and regenerate.
Every place has a story, and at SERA we believe those stories began long ago and will continue into the future. Every project should live and breathe its site's unique ecology of place.
For a deeper dive into our sustainability values and how they come to life in our projects, check out our Sustainability Action Plan.