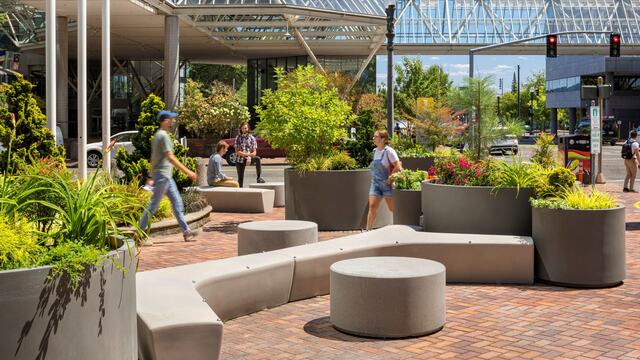 World Trade Center Portland Plaza
The World Trade Center Portland's plaza renovation creates a restful place to gather while activating a key gateway to the Willamette River.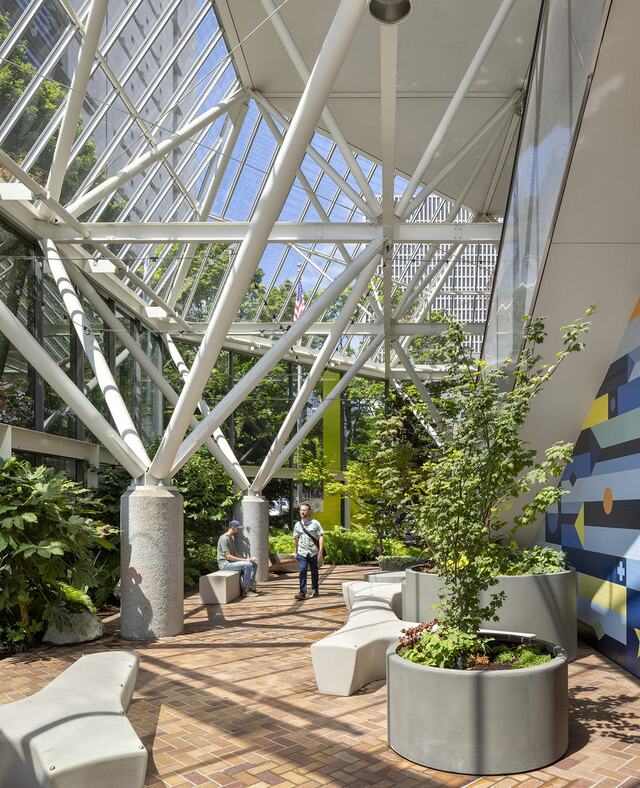 Details
Name
World Trade Center Portland Plaza
Client
Confidential
Status
Completed 2021
Location
Portland, OR
Sector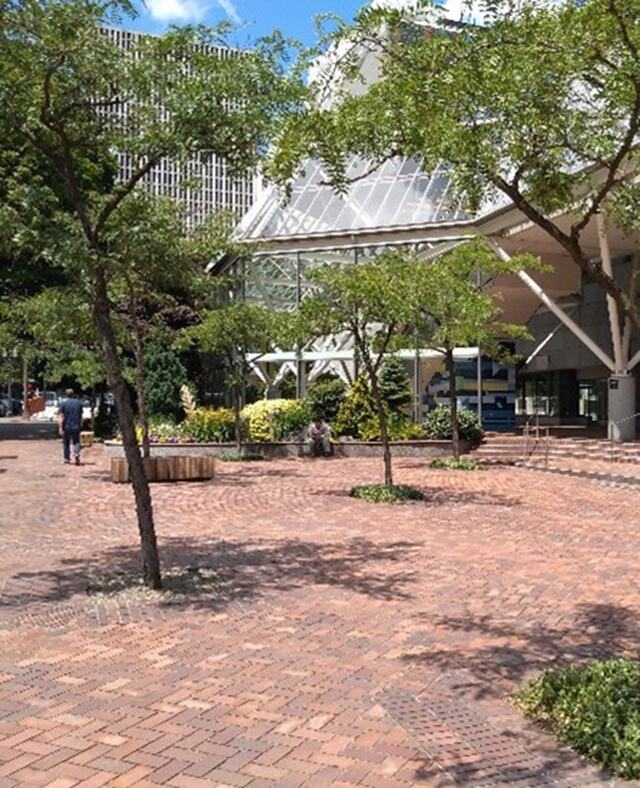 Before: Standing room only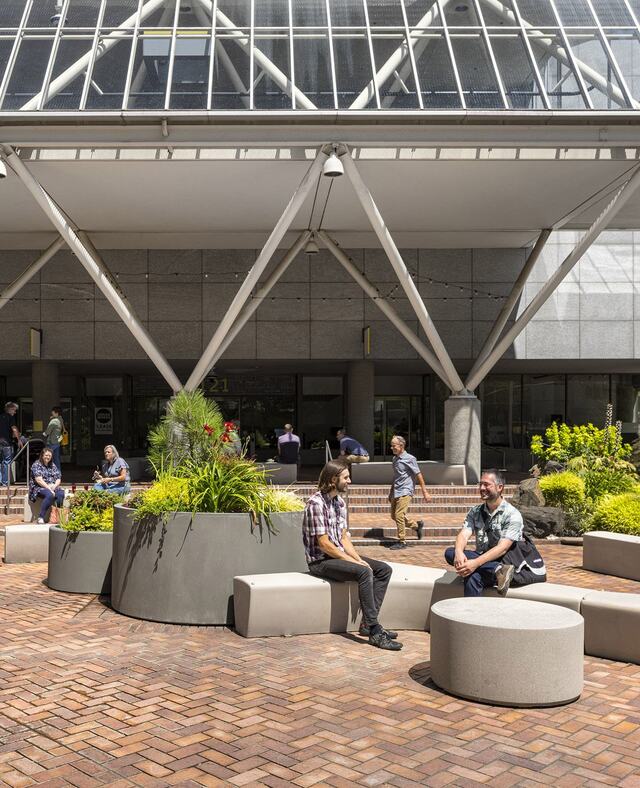 After: Places to gather, rest, and connect
A key location deserving of attention
Overlooking the Willamette River, the Salmon Street Springs fountain, and the heart of Tom McCall Waterfront Park, the World Trade Center campus attracts the attention of countless passers-by with its iconic architecture, elevated bridges, and pedestrian walkways. Now, the building has a plaza that serves employees and visitors just as effectively.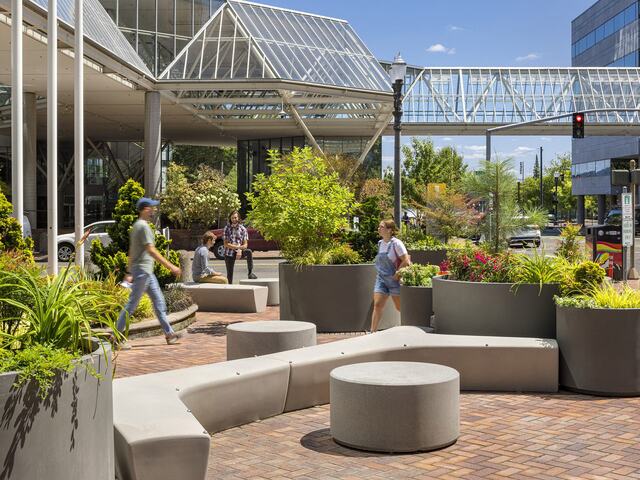 Activation: A collection of plazas with areas to rest
SERA evaluated and proposed enhancements to the complex's multiple public-private plazas. These improvements would activate these areas, attract tenants to the ground floor units, and provide safe and comfortable places for people to rest and gather.
Features that invite rest and reflection
Socially-distanced outdoor seating
Increased vegetation
Movable furniture to accommodate future development
A phased development plan
Despite the high foot traffic and visibility of the location, the outdoor plazas were rarely visited.
There just wasn't much about the space that invited the waterfront-visiting public to stop. Additionally, employees working in the building did not have access to an outdoor space where they could take a break to revitalize and refresh.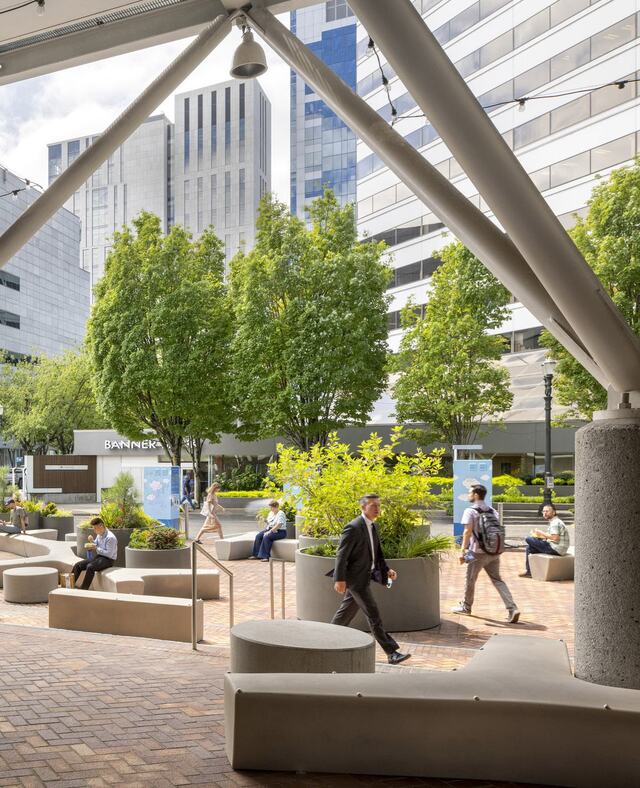 A destination that draws people in
With a newly opened eatery as a ground-floor tenant, the plaza refresh provides a local destination during lunch and breaks, and a place to rest or hang out for passers-by or folks using Electric Avenue to charge their car.
Future-proof flexibility
SERA collaborated with the client and site furniture manufacturer to select and customize the right elements to fit the space, the context, and the client's operational budget. The furniture was selected to be movable to accommodate future change, and was arranged to support larger gatherings, as well as smaller group or individual seating.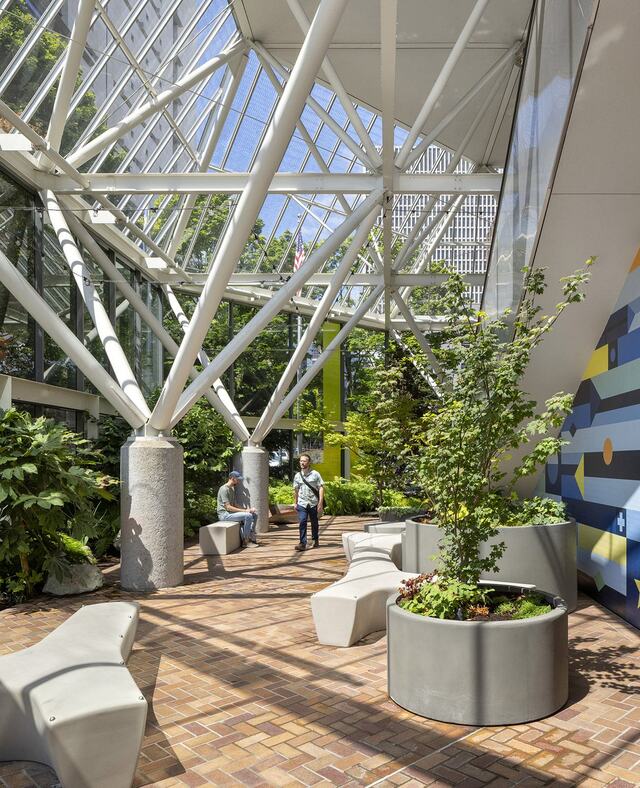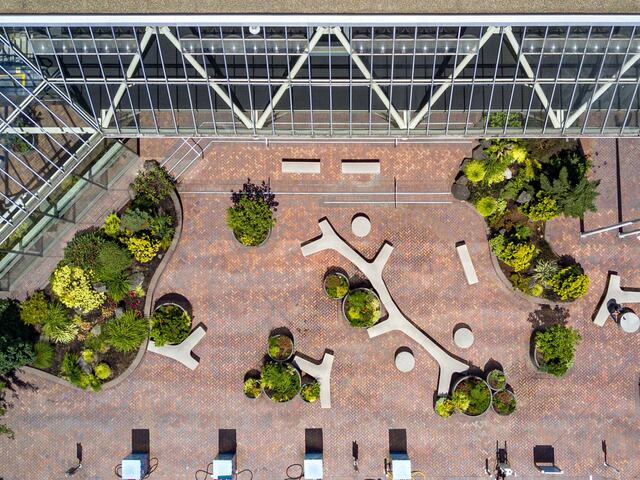 An energized space that connects to the river
Today, building employees and waterfront visitors have a place to sit and eat lunch, gather for impromptu meetings, or take a break from an active day of sightseeing. New tenants have filled the ground-level spaces and the City of Portland has an energized space connecting the Park Blocks neighborhood to the waterfront.